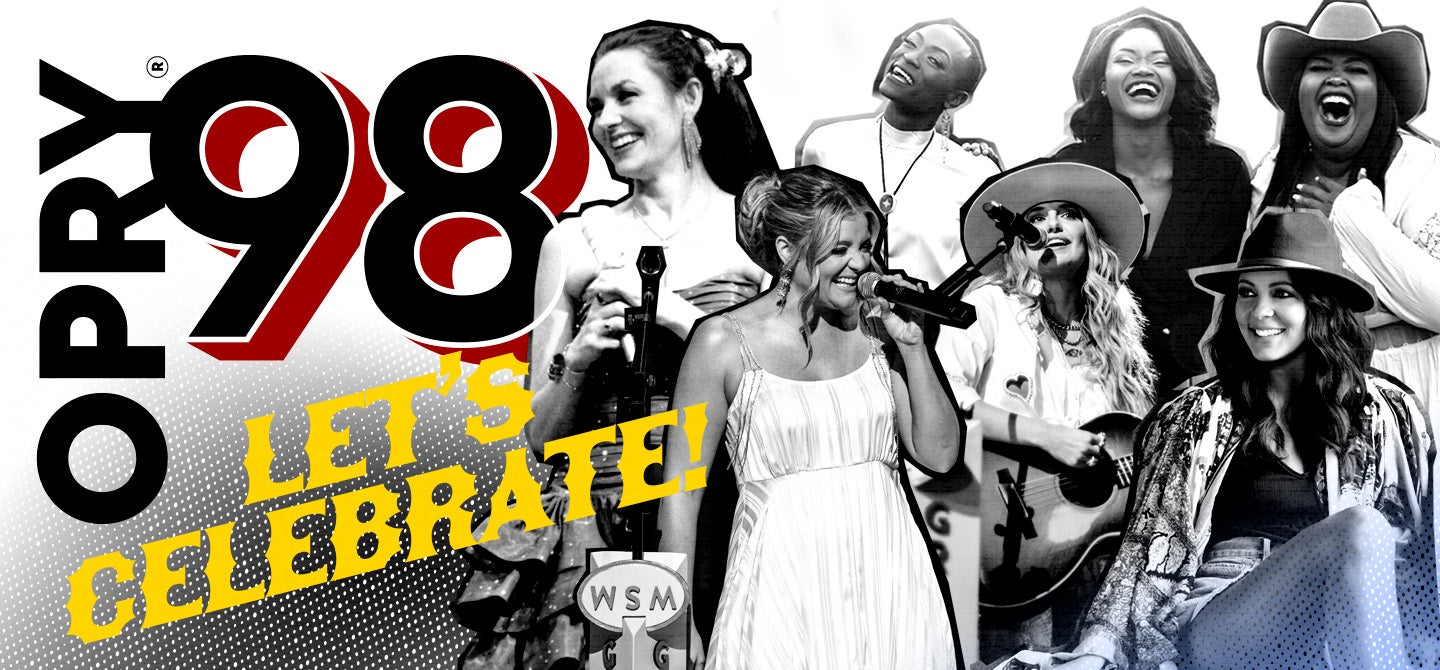 Break out the confetti, it's party time!
It's been 98 years of country's biggest stars taking country's biggest stage here at the Grand Ole Opry. Naturally, we have some big things planned. Prepare for birthday-level lineups featuring our favorite women of country, star-studded surprises, and plaza parties happening Oct. 4 - Oct. 7.​
​
You don't need to bring a gift, but you should check out the Opry Celebrates 98! Birthday Package, which includes:
A ticket to the Opry show on Oct. 7
Access to an exclusive matinee acoustic performance & interview with Chapel Hart on Oct. 7
A ticket to the Daytime Tour on Oct. 7
A special Opry Picnic Lunch on Oct. 7
An exclusive OPRY: Celebrates 98! poster
Don't worry, even at 98, we look better than ever.
Plaza Performance Lineups
Friday, October 6, 2023
5:30pm-6:40pm – Morgan Alexander Performance
Saturday, October 7, 2023
12:00pm-12:45pm - Graham Barham Performance
1:15p-2:15pm – Trae Lewis Performance
2:45pm-3:45pm – Marynn Taylor Performance
4:15pm-5:15pm – The Dryes Performance
5:45pm-6:45pm – Lucas Hoge Performance
Stay In Touch
Skip the FOMO, we'll make sure you don't miss a thing! Sign up for exclusive updates, events, and offers – just for fans like you.