Zach Top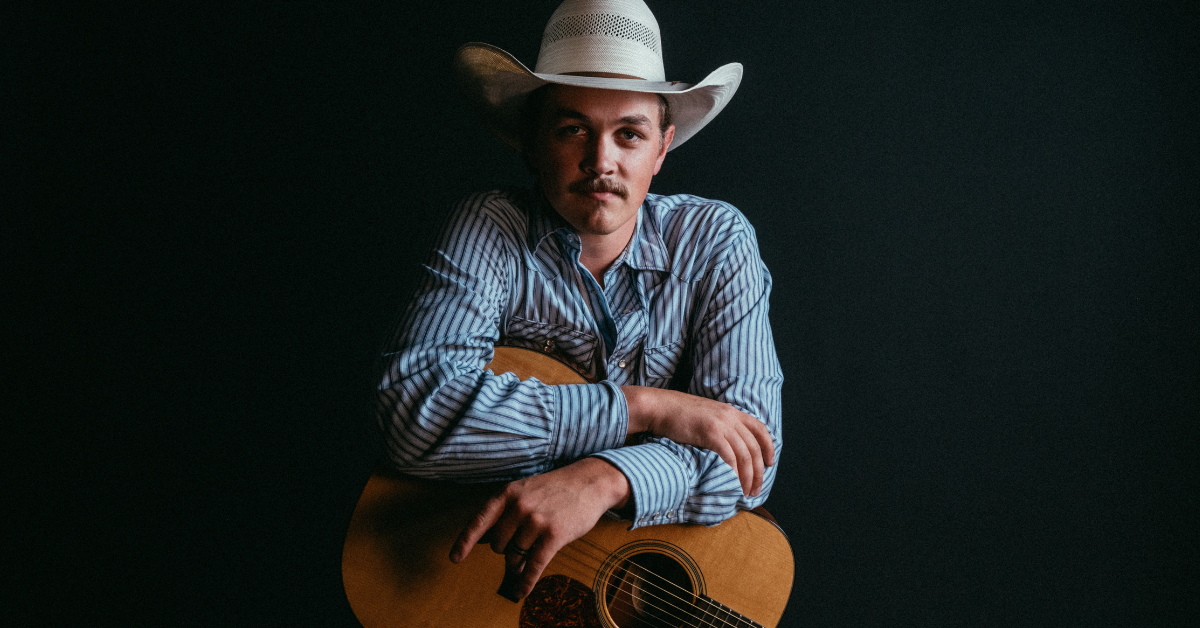 Artist Information
When contemporary influences expand country music's parameters, you'll hear "Country Music ain't like it used to be" as a common refrain. But 24-year-old ZACH TOP is reviving the spirit of 90's traditionalists like George Strait, Keith Whitley, and Randy Travis with classic vibes that evoke the dance halls of Texas, the roar of the rodeo, and jukebox ballads with a cold beer in hand.
There's nothing more current than old school country to Zach, who grew up on a ranch in Washington State. He recalls rockin' Marty Robbins' Gunfighter Ballads and Trail Songs while riding out to feed livestock each day and forming a bluegrass band with his siblings at the age of seven. In his teens, he joined Seattle-based band North Country and later became a member of Modern Tradition (winners of the 2017 SPBGMA International Band Competition). When his honky-tonk dreams took him to Nashville, his single "Like It Ain't No Thing" (RBR Entertainment) hit #1 on the Bluegrass Today chart. As it turns out, his skills as a traditional instrumentalist and storyteller did more than establish credibility with aficionados – it earned him a crucial publishing deal with Bob Doyle's Major Bob Music and created an instant bond with the very guys who wrote the hits of his heroes.
Zach explains, "I feel like I got a lifetime of on-the-job training, just listening day-in, day-out to how this music was crafted. Then, I 'graduated' to Nashville and became a sort of understudy to guys who turned 'ranch songs' into radio hits. Now, I can't consider a song done until it's something I think King George would cut. No pressure…" he says with a laugh.
As a modern-day maker of instant classics, Zach Top is a next-generation artist with a sound that never gets old. His upcoming single, "Cold Beer & Country Music," is 100 Proof as it rolls in on a Telecaster riff that quickly gets rowdy with pedal steel to celebrate the simplest of escapes.
Zach recalls, "Carson called and said he had a song idea we needed to write asap, so we got together and this song basically wrote itself. There's nothing more straightforward than getting off work thinking 'give me two rounds and crank it up so I can be done with this day! We didn't do it purposely, but we ended up with a Haggard, 'I Think I'll Just Stay Here and Drink' vibe. You can almost see the dimly-lit, beat-up old bar, smoke swirling around this guy's head, as he sips his beer as he zones out to the jukebox…"
That's no humble-brag, given the A-list players who recorded "Cold Beer & Country Music" at Nashville's Soundstage Studio. There's Brent Mason on Telecaster, Andy Leftwich on fiddle, Gary Primm on piano, Glenn Worf on bass, Scottie Sanders on pedal steel, Tommy Harden on drums, and Zach on acoustic guitar.
Now, as Top picks up speed, and calls start coming in from the most revered gatekeepers in Country Music (he'll make his Grand Ole Opry debut on July 27, 2022), you can expect much more from this "understudy" to prolific and revered music-makers.
Zach has a staggering five cuts on Joshua Hedley's new album, Neon Blue (Country & Western, Down To My Last Lie, Free (One Heart), Found In A Bar, and Wonder If You Wonder). He's also the young-gun collaborator to guys like Carson Chamberlain (a #1 songwriter, producer, and musician whose worked with Keith Whitley, Clint Black, Alan Jackson, and George Strait); Paul Overstreet (a two-time Grammy winner and Nashville Songwriter Hall of Fame Inductee); Tim Nichols (Grammy winner for Best Country Song and Nashville Songwriter Hall of Fame inductee); Mark Nesler (George Strait, Tim McGraw, Billy Currington, Keith Urban); Gary Harrison (Deana Carter, George Strait); and Michael White (Blake Shelton).
Stay In Touch
Skip the FOMO, we'll make sure you don't miss a thing! Sign up for exclusive updates, events, and offers – just for fans like you.