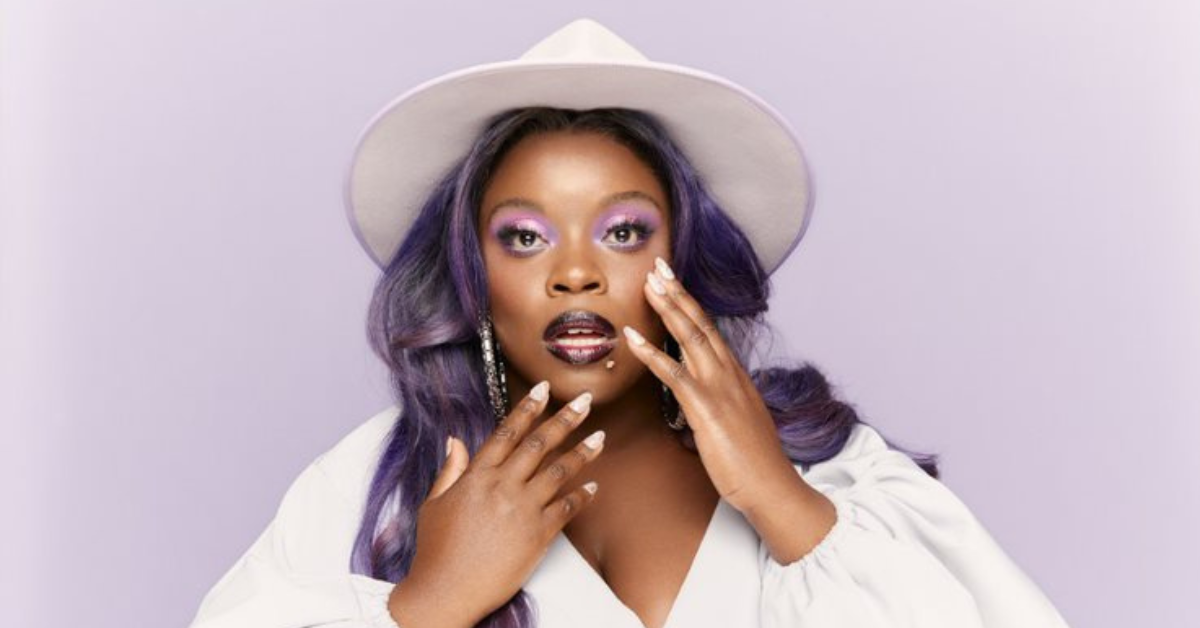 Artist Information
DEFINE IT
"Music genre fluid." It is a term you may be hearing lately. Yet to hear it is one thing, to define it is another. It does not show up on Wikipedia. There is barely an explanation on Google. Yet for British artist, Yolo, the singer-songwriter making quite a splash in Nashville, the term is not only one she recognizes, but it is one she uses to define her musical style.
"Being genre fluid is really important to me in my music. What it comes down to is paying homage to the many musical connections in my past and acknowledge how they have fed me forward in music," Yola said. "My genre fluidity is a way of drawing the lines between all of this music and showing how easy it is to combine soul and country and classic pop and rock and funk and disco. Being genre fluid can really help build a plan, or a mission to make music foundationally free."
One need not look too much further than to Yola's anthemic new CD, Stand For Myself to get a further explanation of what Yola and music genre fluid means. This is, after all, what critics are agreeing is a timeless masterpiece marking an idiosyncratic sonic shift, which defies expectations. Listen for yourself and be prepared to hear a sophisticated and diverse sonic mix of symphonic soul and classic pop, tracing an expansive thread to Yola's most eclectic inspirations. You get a sense that Yola's main message is one confirming that when we stand for ourselves, and recognize our complexity, then we can truly be alive. And for Yola, living is more than merely surviving.
WHERE THE FLUID BEGAN TO APPEAR
"When I was growing up near Bristol, I was listening to a lot of different kinds of music because it was there in that era," Yola said. "There was a bus that would take us into town and we would go there and get records. I also remember spending a lot of time listening to my mother's record collection."
It was through her mother's records that the direction Yola would take musically began to evolve.
"My mom was into Elton John and loved Earth, Wind and Fire," Yola recalled. "She was into Aretha Franklins and Ella Fitzgerald and she was massively obsessed with Tina Turner. She loved Dolly Parton and Shania Twain and The Staple Singers. So, I got to know a lot about music through her records and the era we were living."But, Yola is quick to note that she also enjoyed her connection to classical music, nineties music and sampling. Though the rise of hip-hop was happening and becoming mainstream, there was a new sense of things being organic."What the radio was playing as I grew up was really diverse and reflected all that," Yola said. "I don't think I would have been as much the musically genre fluid as I am today, if it wasn't for the environment I grew up in."
A 4-YEAR OLD COULD DO IT
Most four-year-old girls think about Kindergarten, a new puppy or what to have for lunch. Not Yola.
"Where I am now as an artist is all the doing of the plan I created when I was four years old," Yola says. "Everything that has occurred to me now was based on the vision I had from the time I was four to about ten. For whatever reason, I was honing down a vision of what I had for myself in a kind of fiercely practical direction. But even at that age, I knew I would be doing music. I felt as though I had talent and that, at some point, it would lead me somewhere. I did not know exactly how it would happen, but I knew it felt natural. And here I am."
WALK THROUGH FIRE CATCHES FLAME
Yola came to Nashville in 2016, made the rounds, played the gigs and built a name for herself. But, 2019 the fire began to ignite. That year, Yola released her critically acclaimed debt album Walk Through Fire. This work is nothing short of an exhilarating exercise on country soul. Critics and fans fell in love fiercely with Yola and the Recording Academy recognized her with four Grammy Nominations. As the one-year anniversary of Walk Through Fire approached in February 2020, Yola was scheduled to play opening dates in arenas and stadiums with Chris Stapleton. Then she would record her second album. But, COVID-19 derailed those plans and she headed home with an eerie sense of the unknown. But finding herself in lockdown in Nashville brought some things Yola had not experienced in a long time.
"I was able to really study my creative process to the point where I knew what kind of state my mind my mind had to be in to generate ideas," Yola said. "I sat down and started writing songs explicitly for my next record."
After performing, learning, writing and introspection, Yola was able to record Stand For Myself as the person she has known herself to be for years. This is all because what was not new about the album was her innate sense of self. Her aim was to show her vulnerability, her hope, and her intricacies and to uncover them all for the listener.
"I want people to feel like they know a dark-skinned black woman, a little better," Yola said. "I could be the first, and all with an English accent and a chocolate bar skin tone. I will be an example of nuance that one can reference that someone might not have had, because the media does not want to portray us in a way that is nuanced."
When the record dropped July 30, 2021, one critic compared the first and second album to Dorothy and her to trip to Oz. "Stand For Myself is like Dorothy stepping out of Kansas into Oz," the critic said. "Home may have been cozy and full of great songs, but now it is time to take the Yola ride in Technicolor. And there's no place like Stand For Myself."
Yola's newest album is in and of itself an exploration into the music fluidity genre. The work features a fluidity of sound that defies categorization-weaving elements on symphonic soul, mellifluous pop melodies, disco grooves, rootsy rawness, and ecstatic gospel power into a package with instant appeal.
"It is like a window into my mind, my life experiences, and my politics," Yola said. "But is also shows my hopeful and sentimental sides, and my hope for humanity at large."
A LITTLE DOLLY
Though her genre fluidity is a menagerie of pieces from here and items from there, one influence in Yola's life had a bigger influence than all the rest.
"Dolly Parton had such an impact on how I view things," said Yola. "Specifically, I think it was her songwriting. She is so prolific and she has so much energy. She wrote about being poor and growing up and getting by on her own. Every time I hear a song of hers, I find something that speaks to me. She has had a lot of battles to fight and my career has not been too much different. To watch someone navigate the industry the way she has, and to speak on what she spoke on with such eloquence, is very inspiring to me."
HONING THE SOUND
Given all the places the ingredients for Yola's music can come from, how would she describe her method operandi for honing her sound?
"For me, not only as an individual, but also as a music fan, the way I navigate music to find my sound is the same way a fan navigates music," Yola said. "No one is going to tell themselves they can only listen to, like, two kinds of music. When you are a fan, you can't help but absorb music and make it part of your life. Similarly, when you create music, you use what you have absorbed and everything you have experienced. That's what goes into making how you sound."
A NIGHT AT THE OPRY
On September 13, 2019, Yola made her first appearance at the Opry. "My Grand Ole Opry debut was significant to me because I was in a place that was being accepting," Yola said. "I find it hard to be in places that are full stop accepting like this, but I knew once I debuted, that I was in."
From the sounds of it, Yola will always remember her date at the Opry. "It's everything you want it to be and it sounds beautiful," Yola said. "People that come here love country music. These are people sold on getting involved in a heartfelt way. I want to be in a space that reflects the beautiful sound. Everything from the walls to the people who work here is loving and everything that matters to me has to be loving."
UNDEFINED
Even with an explanation of "music genre fluidity," it is hard to define an artist like Yola. She has brought a new dimension to Nashville and being part of country music is just one of the worlds she lives in. No matter the inspiration, no matter the influence, things sound different in Yola's work. With the success she is enjoying maybe some things need no definition.
Stay In Touch
Skip the FOMO, we'll make sure you don't miss a thing! Sign up for exclusive updates, events, and offers – just for fans like you.