Wylie & The Wild West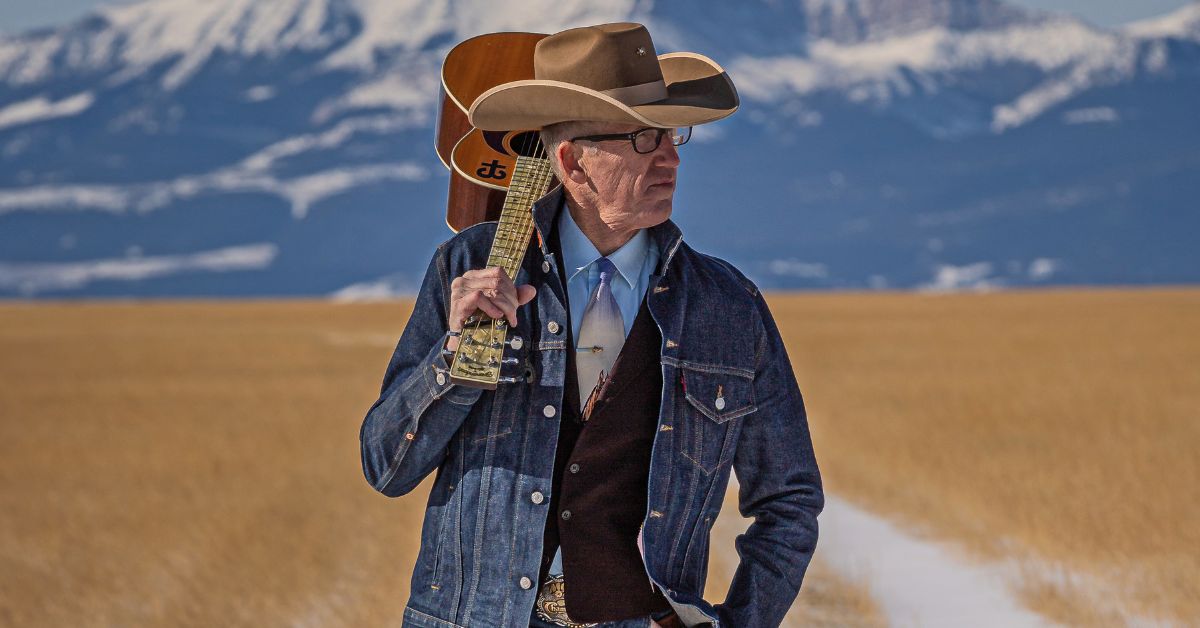 Artist Information
Wylie Gustafson is an American original. The native Montanan singer/songwriter has recorded 24 albums backed by over 3 decades of performing around the world. He remains distinct in country music as one of the few authentic voices of the genre. Wylie's muse is the empty sprawl of his native Montana home where he crafts the words and music that reflect his life on the 4th generation family ranch.
For over the last 33 years, he and his band, The Wild West, have performed their refreshing blend of cowboy, western, and traditional country. They are hugely popular on the festival and theatre circuit. Stateside, they have performed at such prestigious venues as the National Folk Festival, MerleFest, the Bumbershoot Festival, The Stagecoach Festival, A Prairie Home Companion, The Conan O'Brien Show and the Grand Ole Opry (with over 50 guest appearances). Worldwide, their universal appeal has taken them to China, Russia, Australia, Europe, South America, and Japan. As one critic called him, "The coolest cowpoke around. Forget everything you hate about modern Country, this guy is old school cool without being a tired period piece."

Wylie could be described as an American icon. His voice has echoed in millions of homes as the prominent yodel in the successful Yahoo! Advertising campaign with his trademark "Ya-hooo-ooo!" He has become a nationally renowned voice-over artist for the advertising, movie and TV world. As a seasoned performer, Wylie has etched his presence onto the American roots music scene and is the originator of the slow and ethereal High Plains Yodeling style.

Despite his successful career in music, when not touring he still gets up every day and tends to the livestock near the small town of Conrad, Montana. It grounds him and is the backbone of his art. His western lifestyle and the recording studio are inseparable. "The connection between my cowboy life and my music is extremely close," he says. In 2020 Wylie was inducted into the Montana Cowboy Hall of Fame. In 2017 he became a member of the Montana Pro Rodeo Wall and Hall of Fame. That hard worn belt buckle he wears wasn't won on eBay. As an accomplished horseman, he has claimed several hard won regional and national titles within the National Cutting Horse Association. In 2014 Wylie, along with his family members, appeared in the popular Dodge Truck "God Made a Farmer" commercial that appeared during the Super Bowl.

Wylie's dynamic stage presence keeps getting him invited back to venues year after year. When asked to define his music, Wylie says, "We are a good-time cowboy band that hates to be boring!" His band members, guitarist Clayton Parsons, drummer Tim Lashley, and bassist John Sporman, are all Montana boys with winning personalities. The fans appreciate the band's approachability and friendliness.

"Obviously Wylie makes phenomenal music," says Minnesota State Fair Director Chris Tahti. "But he's not just a good recording artist; he's a great performing artist. People plan to be here to see him. The best part of his performance is the reactions of people who don't know who he is. They walk by, and he pulls them into the seats. He's a magnet," Tahti beams. "Not only does he draw a crowd, he keeps them there."

Wylie's 24th and latest CD "Bunchgrass" will be officially released in early 2023.
Stay In Touch
Skip the FOMO, we'll make sure you don't miss a thing! Sign up for exclusive updates, events, and offers – just for fans like you.