Tommy Prine
Artist Information
Tommy Prine's debut album This Far South was released on June 23, 2023. It was not only a long awaited introduction but a testimony to Prine's 20's and the loss, love, and growth that has defined them. Co-produced by close friend and kindred musical spirit, Ruston Kelly, and beloved Nashville engineer and producer, Gena Johnson, the album is rich and dynamic from cathartic jams to nostalgic storytelling.
The son of late songwriting legend, John Prine, Tommy Prine grew up in Nashville surrounded by music, art and writing. As a child, he thought all parents were musicians, as his father "going to work" meant performing shows for adoring fans and writing songs. Tommy learned to play guitar by watching his father play, copying the ways his fingers moved and inadvertently developing his own singular style. Summers in Ireland lent their own inspiration, as did 10 straight years camping at Bonnaroo. Prine's musical tastes grew to become decidedly eclectic, spanning John Mayer, Outkast, Bon Iver, the Strokes and more.
It wasn't until Prine reached his mid-twenties, though, that he considered a career of his own in music and began to share with others the songs he wrote in private. His songs were quickly met with excitement and enthusiasm, which sonically brings together a colorful patchwork of musical influences and lyrically explores existential questions and emotional experiences.
This year, alongside his own runs of headline shows, Prine opened for Tyler Childers on his "Send In The Hounds Tour" in London. He was also named one of Amazon Music's 2023 Breakthrough Artists to Watch.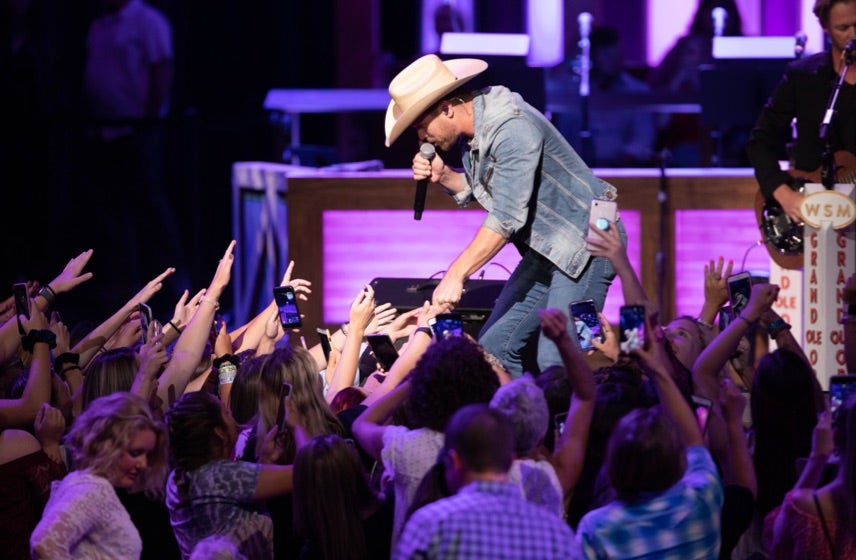 Opry House
Featuring Anjelah Johnson-Reyes, Lisa Layne, Tommy Prine, Elvie Shane, Gene Watson, Don Schlitz, Rob Ickes & Trey Hensley and Jeannie Seely
Stay In Touch
Skip the FOMO, we'll make sure you don't miss a thing! Sign up for exclusive updates, events, and offers – just for fans like you.