The Scott Family
Artist Information
The members of the Scott Family – featuring mother Linda Davis, father Lang Scott, younger sister Rylee along with Hillary Scott of Lady A – take turns harmonizing and singing lead to produce a rich, entwined sound.
After the passing of their grandfather in 2011, they leaned on their faith and music as a source of hope through that difficult time. The Scott Family yearned to thank loved ones for their support and set out to record demos of family-favorite hymns. As the summer of 2015 wound down and Lady A soaked-in time off the road, the family's plans for a 5 song CD as a gift to family and friends blossomed into what is now Love Remains.  
The 13-track collection of faith-based songs is a combination of hymns Hillary grew up singing in church, newly-written originals and songs made popular by other artists. With the help of producer Ricky Skaggs, the album blurs the lines between gospel, bluegrass, country and pop.
"We didn't want to make a sad record," noted Lang Scott. "You're always sad when you lose a loved one, but if you have that faith, it gives you hope. It gives you the courage to press on."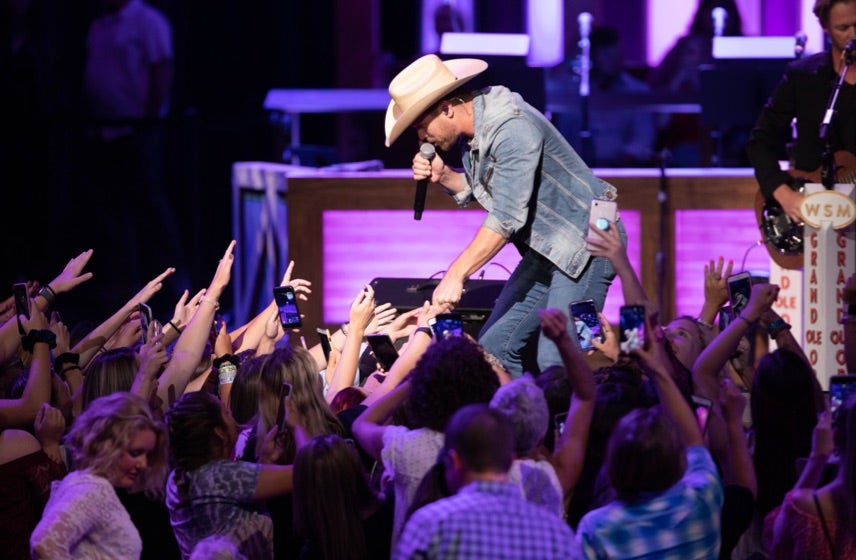 Opry House
Featuring Lady A, Mandy Barnett, The Gatlin Brothers, The Scott Family, Charlie McCoy, Riders In The Sky, more to be announced...
Stay In Touch
Skip the FOMO, we'll make sure you don't miss a thing! Sign up for exclusive updates, events, and offers – just for fans like you.