The Po' Ramblin' Boys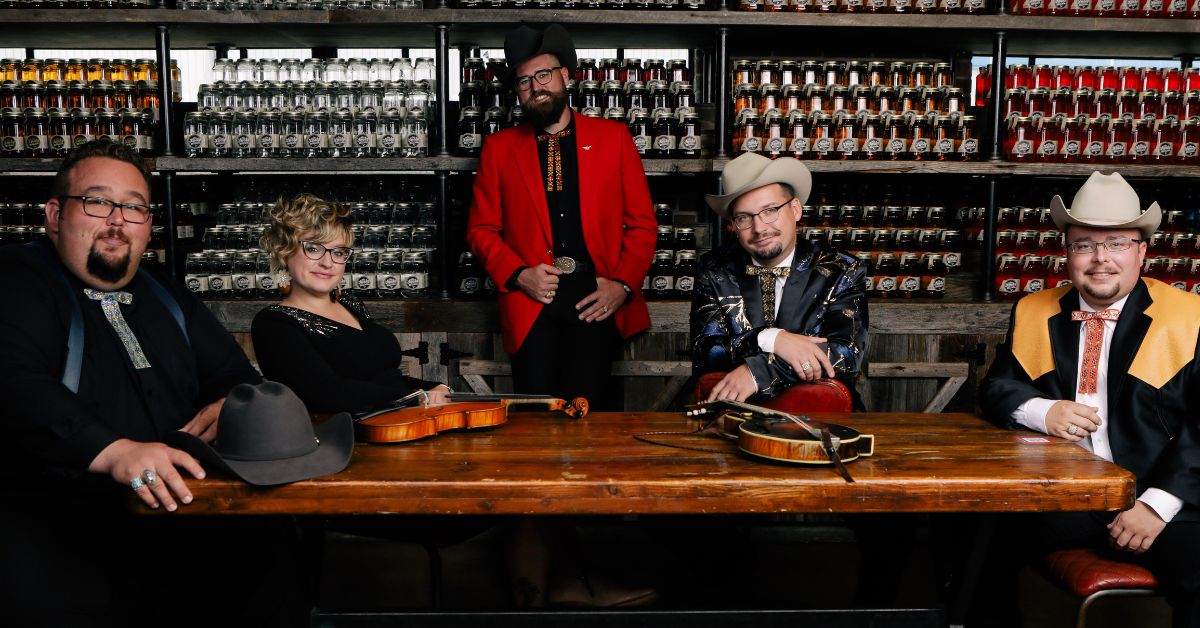 Artist Information
"Every so often a band comes around that knocks everybody's socks off and gets people talking. I'd bet good money that you're gonna really enjoy them, but I don't want to take your money. Use it to listen to the PRB. I'm putting my money on them."
-Jim Lauderdale

At a time when most people feel constantly distracted by technology and barraged by the news, authenticity and straightforward honesty are paramount. There's something about the music of The Po' Ramblin' Boys that cuts right through the noise of the world and speaks plainly to the soul. Formed in the Smoky Mountains, The Po' Ramblin' Boys are at once exactly what you would expect and not at all what you would expect from a tattooed East Tennessee Bluegrass outfit. No strangers to hard work, the boys are as much at home riding in their restored Eagle tour bus as they are crawling underneath to fix it when it needs maintenance. But they take pride in being ambassadors of their genre, and the group has brought their music from rural bluegrass festival stages to the rock clubs of Europe, and even the GRAMMY Red Carpet, with stunning results. "I think to a certain extent everyone is just craving music that they can feel, and any music that feels real will reach any audience" says CJ Lewandowski, the groups founder, "We want to put bluegrass right where it's least expected". Perhaps this mindset is why the group earned the title of Emerging Artist of the Year at the 2018 IBMA Awards.
In 2014, Lewandowski was working at Ole Smoky Moonshine Distillery in Sevierville, TN when the band first formed. The distillery employed musicians to play for visitors seven days a week, and Lewandowski, who primarily plays Mandolin and sings, was occasionally hired to fill in when the entertainment didn't show. Eventually, the distillery approached him about forming a band for a full time slot, so he reached out to long time music friends Jereme Brown, who plays banjo for the group, and Josh Rinkel, who plays guitar. "Jereme was doing a lot of welding work at that time, and Josh was running a sign company", says Lewandowski, "I think we were all ready to do something new, something with our music but we didn't know when or how". Bassist Jasper Lorentzen happened to be working in the tasting room at the distillery, and he turned out to be the perfect addition to the band. The four friends played multiple times a week for a year and half, honing their band sound, meanwhile word was spreading about their music. "The first gig we played out of town was a festival in Alberta, Canada, and a week later we went on a two week tour of Europe, it was crazy", says Lewandowski. In 2020, the finishing touch, the cherry on top if you will, was added to the quartet. Laura Orshaw, a seasoned fiddle player and singer joined the Boys after contributing her talents to the Sound Biscuit Productions' full Gospel album, "God's Love is So Divine" and "Toils, Tears, & Trouble." On the addition C.J. exclaims "after 5 1/2 together as a four piece, we needed that perfect fit that would not only fit us on stage and recording, but a personality that would add to the band and be a part of the family we have created. Laura was that person and we can't think of anyone else that fits our music and our family better than her. The show has benefitted so much from Laura and the chemistry we have between the now 5 of us."
Material for the group's freshman Rounder Records album "Toil, Tears & Teouble," was a combination of original songs and old numbers that honor the group's mentors and bluegrass heroes. "We love to dig up old songs that haven't been heard in years and bring them back into the spotlight", explains Lewandowski. In fact, two of those gems on the Rounder album, "Next Train South" and "Hickory, Walnut & Pine," were nominated for IBMA Song of the Year along with "Next Train South" taking the trophy for SPBGMA same category in 2020. The momentum of "Toil, Tears & Trouble" has continued to grow with the band's first GRAMMY Nomination for Best Bluegrass Album.

The Po' Ramblin' Boys passion for bluegrass is as clear as it is contagious. With a heavy touring schedule across the United States and Europe and recent Grammy Nomination with Rounder Records, the Boys are well on their way to becoming the quintessential bluegrass band of their generation. Despite all of their recent success, they maintain a humble perspective. "Bluegrass has left such a mark on us that we feel like we owe something back to the music", says Lewandowski. "We want to do something for the music to show our appreciation… There's no telling what could have happened to us, what we would have become if we hadn't found this music. It's gotten us through a lot, the good and the bad. When I think about all of the damn medications that I didn't have to take because I had music to turn to. We didn't have to go to the doctor and pay for something to make us feel better, because we had this music, so we really want to honor it by bringing it out of the shadows and onto new stages and wider audiences. Because we know that if we can bring Bluegrass to new folks, those folks will come with us and support the bluegrass community."

"Loved having the guys in studio… great live performance…they're the real deal" !
- Charlie Mattos producer/cohost Coffee, Country & Cody
Stay In Touch
Skip the FOMO, we'll make sure you don't miss a thing! Sign up for exclusive updates, events, and offers – just for fans like you.