Stephanie Quayle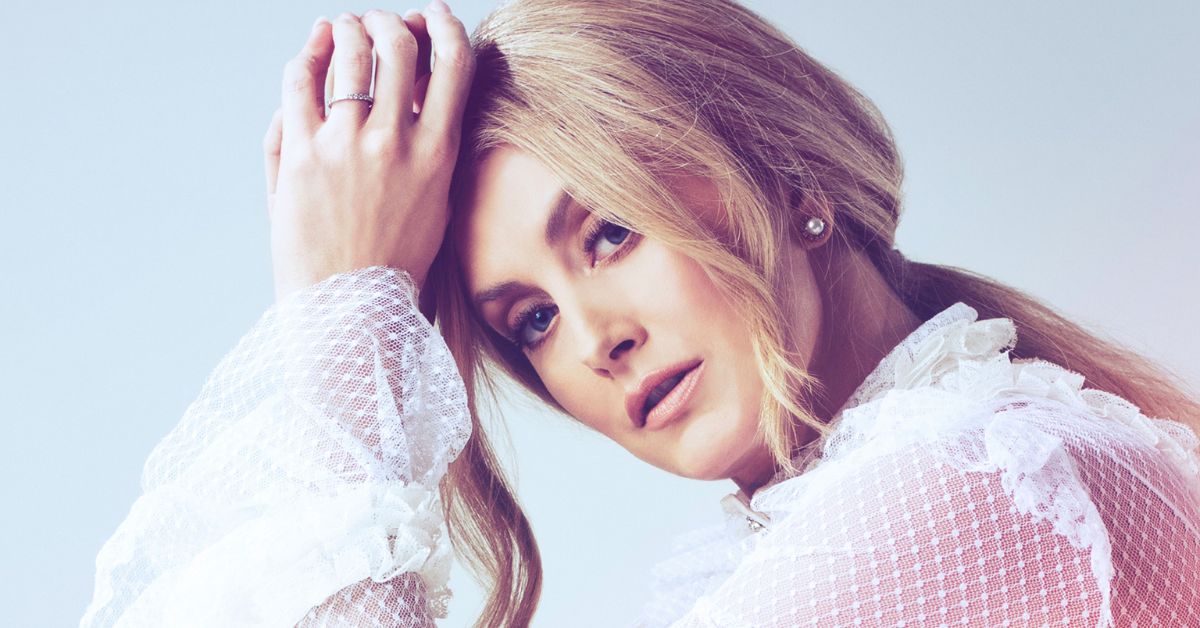 Artist Information
If the creative process is a journey, On the Edge represents an epic tale of twists and turns, all sparked by a voice from the past.
Over thirteen years ago, Stephanie Quayle experienced a profound tragedy when the love of her life died in a fiery plane crash. But what she thought was the worst day of her life soon turned surreal. As she was stumbling through the layers of grief, pain and confusion, a shocking story came to light, one that left her a shell of her former self. The life she knew continued to unravel as she discovered that she was not the only woman in his life. Over the next weeks, months, and years, the trauma and feelings of betrayal almost destroyed her. But over time she dug deep, transcended the pain, found her voice again, and ultimately created her own success.
In April of 2021, Stephanie received a phone call from his daughter seeking her own answers to the wake her father left behind. She was painting her way through her healing in her senior year of college. The emotions from that dark time came flooding back and Quayle knew what she had to do. "Twelve years of thoughts, feelings and memories rushed over me like a wave. I had to write these songs. This was a must for me."
Soon after, this Montana cowgirl was headed back to the ranch, with songwriter collaborator and confidante Tori Tullier alongside. During this writing retreat, they talked, wrote, sang, laughed, hiked along the creek, looked for double rainbows, spent time with horses, and let the power of the mountains elicit the power of the emotions. The songs from that session plumb the depths. Heartfelt, gripping, emotional and ultimately uplifting, they capture the Nashville songstress at her most vulnerable — and her most assured.
The eight tracks of On the Edge explore that fundamentally human experience when in your darkest moments you're faced with a decision, when you're forced to choose between descending into the darkness or seeking the light. On the Edge is a redemptive tale, and a profoundly personal one. It's one in which Stephanie Quayle charts the stranger-than-fiction

story in which she found herself — from the day the love of her young life shattered on an airport runway, and the harrowing aftermath of that tragedy — to the place of grace where she finds herself today.
The long silence on this story is a natural outcome of the resilience and reticence ingrained in Stephanie from an early age. She grew up on a farm in Montana, where her family raised bison and cattle, kept draft and riding horses and grew alfalfa. Stephanie came to music early, starting with piano lessons taught by her stepdad's mom. Her creativity flourished on the farm in the form of stories, poems and songs and making music on piano and guitar. It was music that helped her get through the challenging teenage years, even landing her the role of lead singer in a Swiss rock band. After graduating from high school, Stephanie packed her guitar and headed west to California where she worked day jobs while playing wherever she could. A decade in, the unthinkable happened: her life partner, her charismatic boyfriend with the larger-than-life personality, was suddenly gone, and her core beliefs shaken.
The years that followed — The Lost Years — found her face down and wallowing in the dirt. "At 29, my whole world stopped," she says. "It was a defining moment that made me question everything and wonder if I was ever going to sing again. I had to re-evaluate where I was headed and what I had to say." But with the help of family and friends, she eventually picked herself up and resumed her career. She moved to Nashville, saw her songs hit the charts, garnered industry accolades, and performed at the Grand Ole Opry over ten times. Eventually she fell in love again, married North Carolina businessman David Couch in 2015, and embarked on the most productive and exciting period of her career. Stephanie founded her own record label and was turning out new material with a number of co-writers; she was traveling relentlessly and performing to an ever growing fan base. In 2018 'Selfish' cracked the Billboard chart. Then in 2019, "Whatcha Drinkin 'Bout" was charging up the charts when along came Covid. In March 2020 Stephanie was on her way to perform as part of the Houston Livestock Show & Rodeo Texas events when she had to cancel forty concerts and shelter in place at the North Carolina farm. Despite this setback, she quickly pivoted, finding new ways to connect to her fans while bringing music and farm animals into the lives of her followers. She started

live-streaming, sharing eighty performances in eighty days, and recorded an album virtually with musicians in Nashville.
When out of the blue her former life came calling, she heeded the inner voice. She followed that voice to Montana and wrote the songs for On The Edge, an album that heralds a whole new dimension for the artist. "I've been writing and recording since I was sixteen, but there was a shift, writing in Montana. I created the space to write with no intention other than to write. I allowed the songs the space to just be songs and it was like a dam broke. There's no more force, there's no more 'we have to's'. There's a rawness to the story, and a pureness in its creation. It's what it's meant to be, and I am where I need to be."
To create her third Nashville studio album, Stephanie worked for the first time with five-time Grammy-nominated, ASCAP-award-winning producer Paul Moak. "I had to trust him without knowing him, but I wanted the unfamiliar on both our sides so I'd be stretched as an artist, as a songwriter and as a person. I think what is elevated in the sound is the space Paul created and sonic foundations that are about the songs rather than the genre. There is a live band feel to this recording. To me, it doesn't feel like a departure from my previous work, but an elevation in depth, warmth, vulnerability and richness."
On the Edge explores the big themes in life and offers an unflinching portrait of grief, loss, betrayal and redemption. And it does so with the singer's signature honesty, humor, strength and style. This music has helped her move forward, and she hopes it will do the same for others. "It takes a lot of courage to share your weaknesses," says Stephanie. "But it's important to be vulnerable, because you never know who needs to hear it. This album is about moving people's hearts and minds. It's about music's redemptive qualities. This freedom is both terrifying, and exhilarating, and I cannot wait to take this music to the stage!"
Stay In Touch
Skip the FOMO, we'll make sure you don't miss a thing! Sign up for exclusive updates, events, and offers – just for fans like you.