Sam Grow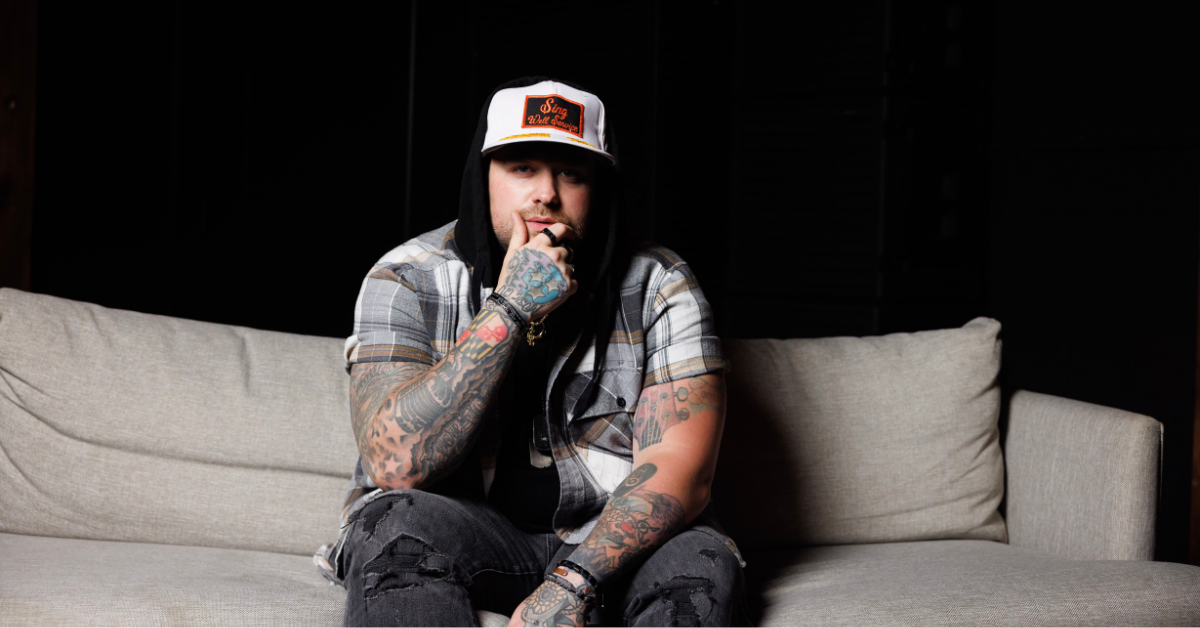 Hometown
Mechanicsville, MD
Artist Information
After the breakout success of his first studio album, 2019's Love and Whiskey, a lot has changed for Average Joes Entertainment star Sam Grow. That milestone project followed years of grinding work, writing his own tunes, booking his own shows and recording his own EPs … but it was all rewarded.
Love and Whiskey hit Number One on iTunes' Country Albums chart – doing so with zero radio airplay – and since then he's only poured more gas on the fire. Grow's 2020 single "Song About You" burned red hot, pulling in more than 50 million streams and getting named one of Spotify's "Best Country Songs" in the process. Grow's been featured on Billboard's coveted "7 Country Acts To Watch" list, and touted by Music Row as a sure-bet for future superstardom, among other accolades, as the temperature continues to spike.
But with his new sophomore album, This Town, Grow goes back to where it all started. Painting a sonic picture of the small-town world he was raised in – rocked by changing times but still holding strong – he's building on success … and letting fans know they're never alone.
"I feel like right now I'm making some of the best music I've ever made," he says – and honestly, that's saying a lot, since the Maryland native is the definition of a "prolific creator." Since his 2014 arrival in Nashville, he's dropped three EPs and his milestone debut album, never letting more than a few years pass between releases. But things are different now.
"2020 was a big revelation to me, of how important music is to people's lives – even in the worst times," he says. "To be able to put on a song and not feel alone, even when the world seems like it's crashing around you, that's such an intimate thing."
Calling his new music the "most-personal" of his career, Grow takes that realization and runs with it for This Town, embracing his journey as proof of what's possible. Emboldened by success but still inspired by his roots, he was joined by producers Colt Ford and Noah Gordon for 12 fresh tunes, choosing soulful honesty over mainstream conformity. That go-your-own-way, DIY mindset has always been part of Grow's blue-collar ethos, but This Town takes it to new levels.
Of the album's 12 songs, Grow wrote or co-wrote all but one. Three of them were even written solo, as Ford and Gordon pushed him to trust his creative instincts. And then, they went to work perfecting his sound, pumping up his muscular country tone with a sleek new gloss, dripping in county-line soul.
Featuring his strongest vocal to date, plus a bold mix of '90s country, classic/Southern/alternative rock and even some pop punk, it's the perfect match for Grow's writing, with themes as timeless as they are relatable.
"We're not the only guys who grow up in small towns and go through breakups," Grow explains. "But I wanted to make a soundtrack for that kid to realize that someone else went through it, too. I keep saying it but, it's so true: If you don't feel alone in something, you can overcome anything."
Rolling slow like a late night Main-Street cruise, the title track sets the scene. Inspired by real-life emotion, it finds Grow exploring how a home town feels forever changed after a breakup – which is something he knows his fans understand, no matter where they're from.
"I couldn't get these stories without being from a town of 1,500 people," he says. "In 2020 we did this thing called Backyards and Bonfires and I went across the country to play in people's backyards, and from California all the way back home, I realized it doesn't matter where you are. Small towns all have the same people, we all come from the same cloth."
Meanwhile, the romantically charged "Song About You" changed the singer-songwriter's life forever. Built around an irresistible melody and a passionate, heartwarming hook, the track arrived in April of 2020 and immediately struck a chord. It centered on the connection between two people – and the idea that no matter what's happening outside, love is enough.
"During that time, all people really had was each other," he says. "If you were blessed enough to have someone in your life, it was you and them, and that could bring you back down to earth."
Now closing in on Grow's first RIAA Gold certification, the song is not only his biggest hit to date, it's the proof he needed to take his career to the next level. It led directly to This Town, and everything that will come after.
"That changes your confidence as an artist, to realize you don't need to be some guy chasing down radio to get a Number One song, or to get a Gold record," he explains. "It changed my perception."
The vivid emotional epic "You Ain't Gone" shows off that perception, co-written with Keirsten Hedden as a pure-country ballad with rip-your-heart out theme. "Whiskey Bound" goes shot for shot in the getting-over-her stage, revealing Grow's pop-punk roots with distorted guitars, pounding drums and plenty of "F-it" attitude. And speaking of attitude, the patriotic "Kiss My Ass" can speak for itself, a blues-rocking chest thumper that may as well be small-town America's national anthem.
Put together, it shows how far Grow has already come, and how he's never lost sight of his roots. This Town is not just dedicated to where Grow came from, but to the man who put him there in the first place, and the memory-filled "Go Right Now" encapsulates their father-son bond.
"Losing my dad was one of the darkest moments of my life, and unfortunately I know there's a lot of people out there in that club, people who feel the same," Grow says. "I wanted to do that thing where someone doesn't have to feel alone in that moment."
In case you haven't noticed, that supportive call to arms is Sam Grow's renewed purpose as an artist. This Town is just the first step.
"The big thing is that over the last couple of years, we've all had to fight through some stuff," he explains. "Even the little things you have to go through, they become twice as hard in the world we're living in now, and I hope people listen and realize that someone else has gone trough it. That someone has come out the other side, and that they can, too. Whether it's a breakup, or the loss of a family member, or even falling in love, all that stuff. The world isn't as big as it seems sometimes."
Stay In Touch
Skip the FOMO, we'll make sure you don't miss a thing! Sign up for exclusive updates, events, and offers – just for fans like you.