Rusty Truck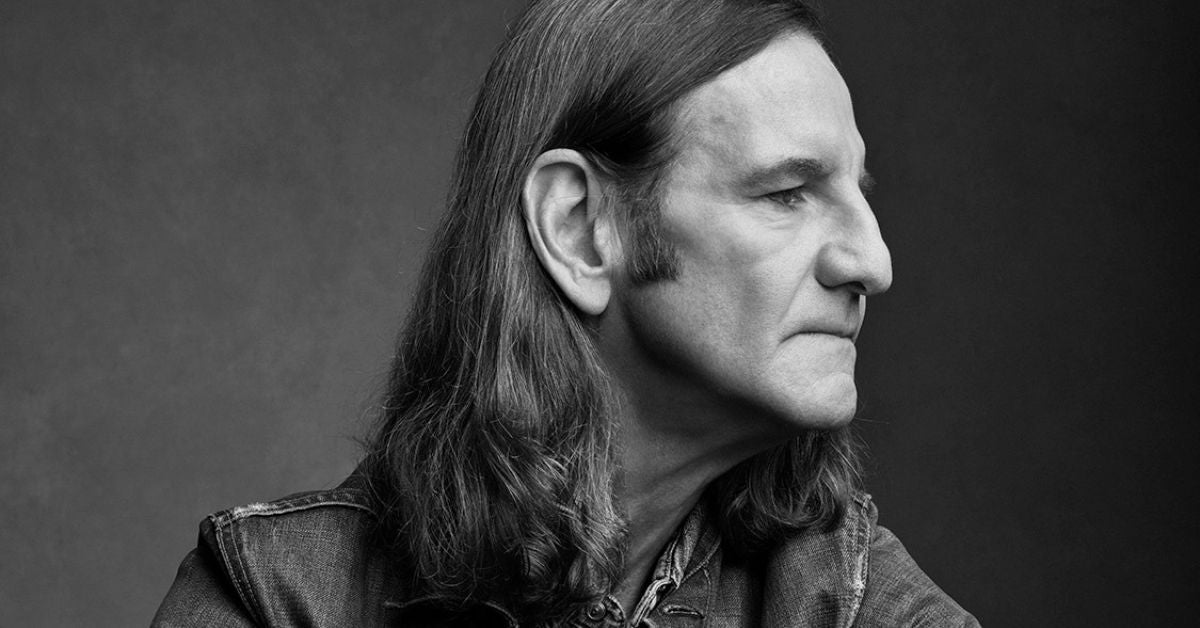 Opry Debut Date
February
28th
, 2023
Artist Information
"I've always been drawn to storytelling," says Mark Seliger, the singer and songwriter behind celebrated alt-country outfit Rusty Truck. "When I write, I'm trying to bring you into the world of the song and all the characters who inhabit it. I'm trying to take a snapshot and translate it into words and melodies."
Those snapshots—a particularly fitting metaphor given Seliger's other career as one of the modern era's preeminent portrait photographers—lie at the heart of Rusty Truck's captivating new self-titled album. Recorded with three-time GRAMMY-winner Larry Campbell and featuring appearances from Sheryl Crow and Jakob Dylan, the collection marks Rusty Truck's first full-length release in nearly a decade and showcases Seliger at the top of his game, both as a writer and a performer. The songs here are raw and vulnerable, grappling with longing, desire, and redemption through a series of intimate, character-driven vignettes, and Campbell's production and arrangements are just as rich and cinematic as the mesmerizing video for lead single "Ain't Over Me," which stars Katie Holmes and features choreography by Twyla Tharp. Add it all up and you've got a slice of old school country tradition delivered with all the lush, theatrical flare of a film score, a deeply engrossing collection that plays out like a string of exquisite pearls, each song its own distinct work of art yet inextricably connected to the rest.
"All of these tracks are self-contained worlds," Seliger explains, "but at the same time, there are these threads—nostalgia, loss, acceptance, growth—that tie them all together. There's an emotional through line that binds them all."
Seliger's been tugging on those threads for much of his career now, in part thanks to the encouragement of some of his earliest musical champions, which included the likes of Lenny Kravitz, Jakob Dylan, Sheryl Crow, T Bone Burnett, and Gillian Welch and David Rawlings. Backed by a cast of roots music all-stars, Seliger released the first Rusty Truck album, Luck's Changing Lanes, in 2008, and followed it up five years later with the similarly well-received Kicker Town, which prompted Rolling Stone to hail his "yearning, melancholy vocals" and the NY Times to declare that his delivery "evokes the steel-string twang and emotion of singers like George Jones." Over the years, the band made national TV appearances everywhere from CBS Saturday Morning to Imus, toured with Willie Nelson and John Hiatt, and held down a popular monthly residency in NYC, where Seliger's lived and worked since the 1980s.
"I've worked with a lot of musicians and writers over the years," reflects Seliger, whose photos of everyone from Barack Obama and Bruce Springsteen to Kurt Cobain and Kendrick Lamar have become iconic pieces of popular culture. "I've got pretty wide-ranging tastes, but I always found myself attracted to storytelling and the catharsis that came with it." 
Even when Rusty Truck wasn't touring or performing regularly, Seliger continued to collect the seeds of stories, jotting down lyrical ideas as they came to him and revisiting them during the rare quiet moments of his photography career. (Rare is indeed the operative word: as chief photographer at Rolling Stone, Seliger shot more than 175 covers; at Conde Nast, he regularly captured A-listers for Vanity Fair and GQ; and these days, you can find the Amarillo native's award-winning work in the permanent collection of the National Portrait Gallery at the Smithsonian in DC, the Museum of Fine Arts in Houston, and the National Portrait Gallery in London, among other prestigious institutions.) By the time he shot a portrait session with Larry Campbell and Teresa Williams, though, Seliger was sitting on a substantial pile of partially finished material, and he jumped at the invitation to work with Campbell at his studio in upstate New York.
"I had a few songs totally ready to go, so we tackled basic tracking on them with Larry producing and playing most of the stringed instruments (guitar, pedal steel, mandolin, banjo, fiddle)," recalls Seliger. "I think we were all pleasantly surprised by the way it all came together, and we just decided to keep going during the pandemic until we'd ended up recording ten songs at his place." 
The process proved to be just what Seliger needed, with Campbell's gorgeous, full-bodied arrangements often helping to dictate where any unfinished lyrics needed to go. Excusing himself to his car or back to his hotel room, Seliger would regularly flesh out his storylines in fits of inspiration after hearing Campbell's take on the music.
"Having the opportunity to hear the songs through other people's ears was fantastic for me," says Seliger, who co-wrote many of the tracks with Michael Duff and tapped producer/engineer Nick Brophy to mix the collection. "We all went into this project with the idea that these were very cinematic songs, but they ended up reaching heights I could have only imagined in my mind."
Those sonic and emotional heights are clear from the start on Rusty Truck, which opens with the soaring "Ain't Over Me." Much like Tharp's choreography in the accompanying video, the track is a stirring exploration of unrequited love and an ideal introduction to the album's blend of sharp detail and subtle insinuation. The amiable "Find My Way" strolls through some of the great love stories of our time as a new one unfolds, while the tender "Coming Home" struggles to outrun regret and disappointment, and the feel-good "Summer Of 77" revels in the carefree joys of adolescent freedom. "We are hobos and believers," Seliger sings, "trying to make our way back home."
"In a lot of ways, that's what this record is about," Seliger reflects. "Hobos and believers. These characters are always on the move, always searching for something."
The narrator of the hard-charging "Bless My Soul," for instance, drifts from town to town, never sure what the next sunrise will bring; the waltzing "Cowboy Life" paints a portrait of a rodeo old-timer holding court at the bar for anyone who'll listen; and the urgent "Blood From A Stone" conjures up an Icarus-like character who sows the seeds of his own self-destruction. Despite the very different worlds they come from, though, each subject is rendered with a depth and empathy that, just like Seliger's images, manages to condense an entire lifetime into a single frame.
"Whether I'm taking photos or writing songs, I'm ultimately trying to do the same thing," Seliger reflects. "I'm trying to capture a moment that tells a story."
Stay In Touch
Skip the FOMO, we'll make sure you don't miss a thing! Sign up for exclusive updates, events, and offers – just for fans like you.