Opry NextStage
Restless Road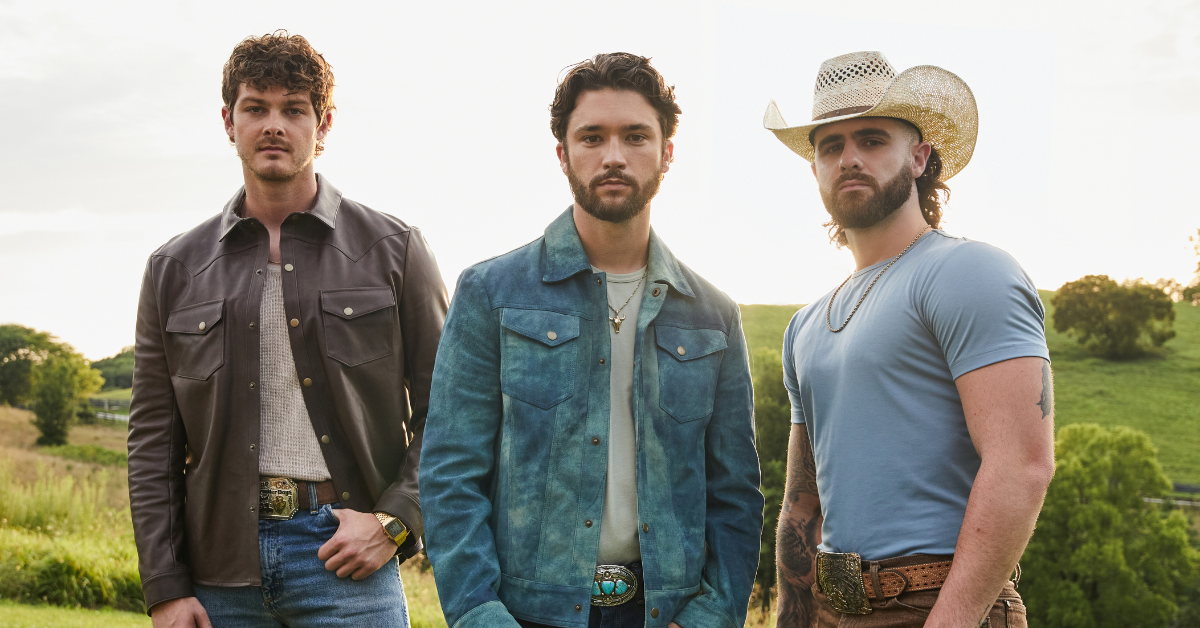 Artist Information
Some very good things in life come in threes, Wise Men, Stooges and Musketeers, ready, set go, faith, hope, love, and Restless Road. These latest NextStage performers are made up of three different but complementary voices and personalities. The trio's powerhouse harmonies have made them one of the most auspicious breakout stories to hit Nashville in a long time. They have been praised by People magazine, noted favorably in Billboard and raved about in Taste of County. While everyone seems to be excited about this group, perhaps the best compliment they received was from NBC's Today Show host, Hoda Kotb, who said, "That harmony … you feel it in your soul."
For Restless Road members Zach Beeken, Colton Pack and Garrett Nichols, it is about harmony for the soul and if they have their say, it will always be harmony from the heart.
Restless Road Sees the Grand Ole Opry Along the Way
A restless road is not always straight. By its very name suggests the road may be bumpy, long, and full of ups and downs. For the band Restless Road, there have been many destinations along the way. The most memorable is the summer night where the lane led to the Grand Ole Opry: June 21, 2021.
"When we found out we would be making our Opry debut, there were just instant tears," Beeken said. "It is just such a validating thing to get to play here. It reaffirmed for us that 'Hey, chasing this dream is worth it.' And we had our families, and our friends here and there were tears the whole day and, yeah, I know it is something we will never forget."
But what does it mean to get the exposure as a NextStage artist?
"Just to be associated with the Opry is pretty unbelievable," Pack said. "It is one of those things as a country artist we dreamed about. It is just that the Opry means so much to all three of us. Maybe more than anyone will ever know."
Beeken adds, "We think we want to make this building and the people around here proud. We just want to make our families proud and make the younger versions of ourselves proud and we get the chance as a NextStage artist."
Okay, but where does Restless Road Begin?
No one's pathway to success just leads to the footlights of the Grand Ole Opry. The journey of Restless Road lived up to its name.
"So, for nine years now, we've been a band," Beeken recalls. "We got our start on this singing competition TV show where we formed our band. After that show ended, we went through all kinds of ups and downs and we just kept writing songs, recording, trying to do shows when we could. And, uh, I'd say about five or six years into being a band, times were definitely rough. A lot of things had fallen through with a lot of relationships. It just didn't pan out the way we wanted it to. And financially it was starting to get hard for us. You know, Colton had a wife and a family starting and just, we weren't getting any shows and we had to get a couple different jobs to support ourselves. And we were working in bars and restaurants and trying to do music on the side when we could.
Will You Accept a Call from Kane Brown?
For a time, it looked like Restless Road was one of those roads that did not go anywhere. But a call from an established country act changed the landscape.
"We were blessed enough to get a phone call from Kane Brown, Beeken said. "He called us up and said he was looking to sign an act and bring them out on the road. I'm not going to lie. The three of us were gung-ho about it. We were kind of nervous and scared, but I can say it was absolutely the best decision of our lives to take that jump with Kane. Getting to work with him and his crew has been just like riding a rocket ship."
Coupling with Kane Brown on his "Blessed and Free Tour," which ran from October 2021 to February 2022, the relationship with Brown led to something even more fortitudinous. When Restless Road unveiled their self-titled EP in February 2020, it included the song "Take Me Home," which featured none other than Kane Brown.
The Pandemic Off-Ramp
The Covid pandemic brought construction on Restless Road to a halt. At least, for a short time. But the trio was able to find a way to grow and move forward even when the world was spinning slower.
"Social media was something that people were really leaned into," Beeken said. We started making videos and we kind of thought, 'Hey, if we can't do shows in real life, we can entertain people through a phone screen' and over the past three years we have grown exponentially on social media."
Restless Road feels the last three years have meant writing and releasing their best music so far. And now that things have opened again, the trio has spent the last year on the road.
"It has felt good for us to be on the road for real," Beeken said. "There have been so many moments, even just random moments, where it hits us how special it is to be doing what we are doing and getting to meet our die-hard fans and seeing how our music makes them feel.
We were driving the van the other day through Colorado on our way to play a sold-out show with Brad Paisley, an absolute legend, and it just hit me. I was, like, I can't believe we're living our dream. I think there's so many layers to the dream, but we've definitely come pretty far since then."
Three Times the Talent
Within any trio, and especially Restless Road, there is a triple number of options in the arsenal. But the group has found a way to light it up to the max.
"We all have different styles of singing and we all have different voices," Nichols said. "Like Zach has a very deep Josh Turner kind of voice. I've got a higher, smoother voice. And Colton has an even higher octave mixed with a red dirt twang in his voice."
When the group is making their music, writing songs, or deciding what parts to do, the questions of who goes where usually resolves itself.
"I think we kind of listen to the song and ask ourselves, 'Okay, whose voice would go best right here?'" Nichols said. "It is because there are always going to be different feelings in a song and, maybe, my high voice might be the power to drive one song. But then, for a more tender, vulnerable kind of song, Zach will step out and get to deliver his low, really cool stuff."
Because Restless Road all grew up in different spots of the country and experienced different music, it may be what makes them truly unique.
"We are doing something that really hasn't been done in a long time," Pack said. "We were told all the time that we would never work on radio because we would confuse the audience, and no one would know who was singing. So, it has been really cool to hear our songs on the radio."
While the efforts of hard work and a high degree of talent is heard in their work, Restless Road is not discounting a sense of supernatural about their music.
"We have three lead singers coming together and doing the harmonies," Pack said. "Some people may think that is really difficult for us, and sometimes it is. But when it does happen, it is magical."
Family Matters
"I think we are lucky because we had such a good foundation and one thing we have in common is our families pushing us and keeping us going," Nichols said. "We have been out here for a long time and our families have always been supportive."
Garrett often goes back to wisdom his father lent him early on.
"My dad would always say, 'Hey, you can fail at anything, but you gotta put your effort in while you can,'" Garrett said.
The parents of all the members of Restless Road believed that music is one of those things where you only get a certain amount of time, and the trio should focus on it while they could.
"All our parents told us that they believed we were meant to do this," Garrett said. "They told us we should go for it and that they believed in us and if we don't try we will never know. So, when the doubts and the long hours showed up, we thought of what they said and knew we just had to work harder than anyone else."
Where Does Restless Road Go from Here?
"I hope that a few years from now we'll be stepping on stages and playing stadiums not as the opener anymore," Pack said. "We'd like to be headlining. There are so many things that we have accomplished. If this all went away tomorrow, the things that we have gotten to do are rewarding and we have stories for a lifetime. Yet, there are still so many things that motivate us. Like, when we step on a stage and watch people sing our songs back to us."
It is said the number three is regarded as perfection – mathematically, visually, and practically. As the trio of Restless Road proves with its heart-stirring harmony, the number three may also be regarded as perfection musically. The goal of Zach, Colton and Garrett is to make people proud and leave a musical legacy all their own. They write their songs and take the stage each night working to push country music forward. They are succeeding. And along the way, they are changing people's lives through their music and leaving pieces of happiness along the road, the Restless Road.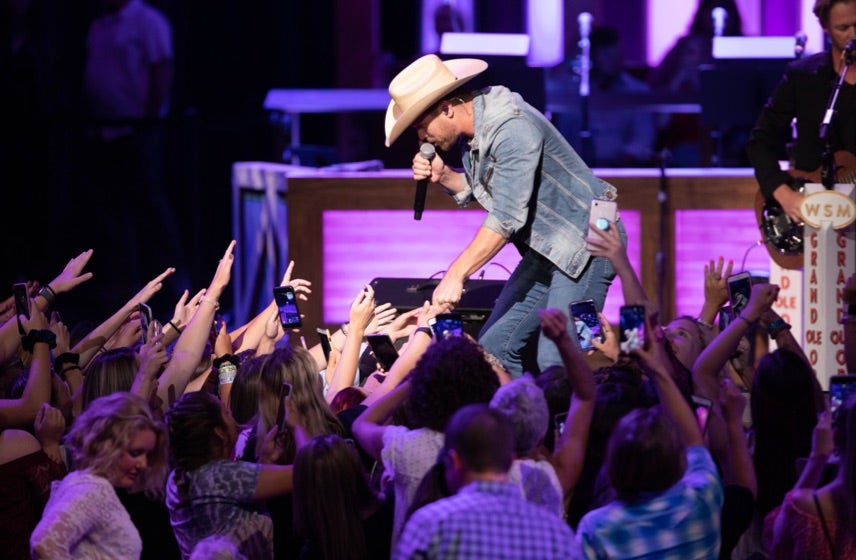 Opry House
Featuring Craig Morgan, Restless Road and more to be announced...
Stay In Touch
Subscribe for updates, events, offers and more. Sign up to receive our communications, please fill in the following fields and hit submit. Thanks, and welcome!