Reno Collier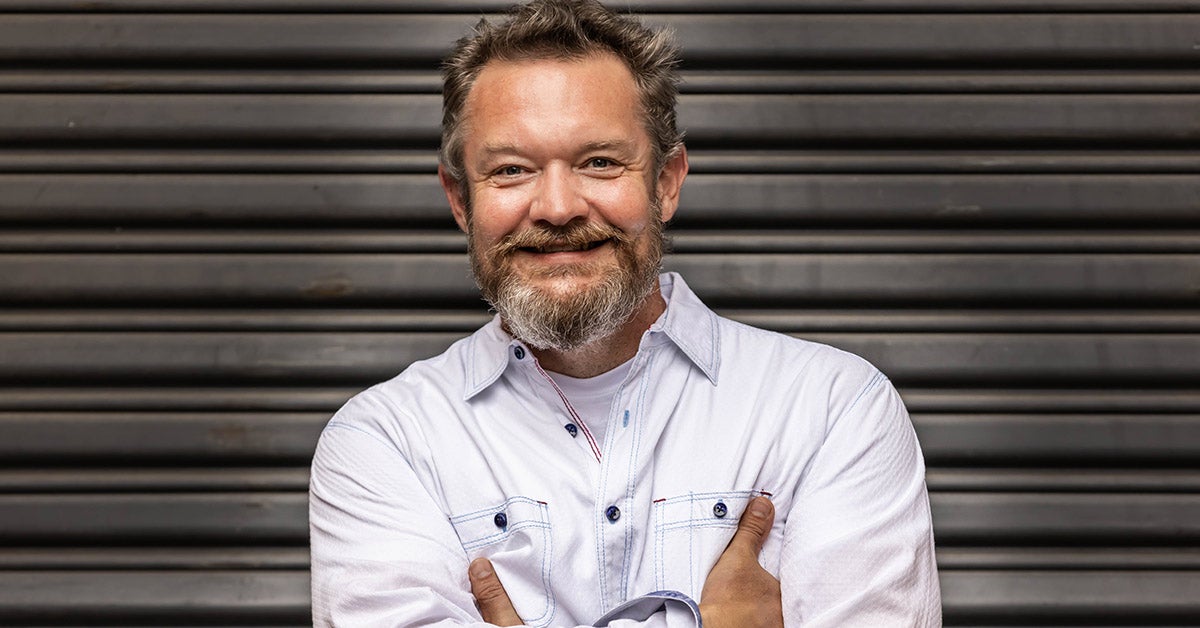 Artist Information
A former P.E. teacher, Reno Collier has endeared himself to a wide range of audiences.
Reno's journey began at the Punchline Comedy Club in Atlanta, GA where he tended bar to supplement his day job. One night he found himself on stage during the weekly open mic night. His unique outlook on life - mixed with a six-pack - was instantly popular and provided a platform to launch a career as a comedian.
Reno has built a reputation by selling out comedy clubs and colleges nationwide. In 2004 he joined Larry The Cable Guy on the hugely successful Tour of America. Following the success of that tour, in 2005 Reno taped his own Comedy Central Presents half-hour special.
Reno's other national tours look more like a comedian's wish-list than a resume, including theater and arena tours with the legendary Jeff Foxworthy, Bill Engvall and Ron White. From January 2007-2016, he re-joined Larry the Cable Guy for his wildly successful arena tour currently spanning the United States and Canada.
Reno's past TV credits include NBC's Late Friday, The Martin Short Show, TBS's Blue Collar Comedy: The Next Generation, his ownComedy Central Special, and The Roast of Larry the Cable Guy. He also appeared in CMT'S holiday special Larry the Cable Guy's Hula Palooza Christmas Luau and the 2012 special Them Idiots. Reno also made appearances in the feature films Witless Protection (2008) and Jingle All the Way 2 (2014).
Through the years, Reno has headlined the Comics on Duty tour for American troops stationed in the Middle East, Africa, and all over the world. He is a regular cast member on the Bob & Tom syndicated radio show and Country Music Television (CMT), hosting various specials for the network. Reno has performed at prestigious comedy festivals such as HBO Comedy Arts Festival in Aspen, CO, as well as Just for Laughs in Montreal where he just performed his third gala. Reno's personable comedy makes him a hosting favorite, having hosted NBC's summer family reality show Great American Road Trip, AXIS TV's Gotham Live, multiple CMT specials and Animal Planet's competition series, Top Hooker.
He can currently be heard on the Sirius Satellite Radio show Chewing the Fat that he cohosts with fellow comedian Leanne Morgan. Reno is also the national spokesperson for A Soldier's Child, an organization that serves the children of fallen military personnel.
Stay In Touch
Skip the FOMO, we'll make sure you don't miss a thing! Sign up for exclusive updates, events, and offers – just for fans like you.