Ray Stevens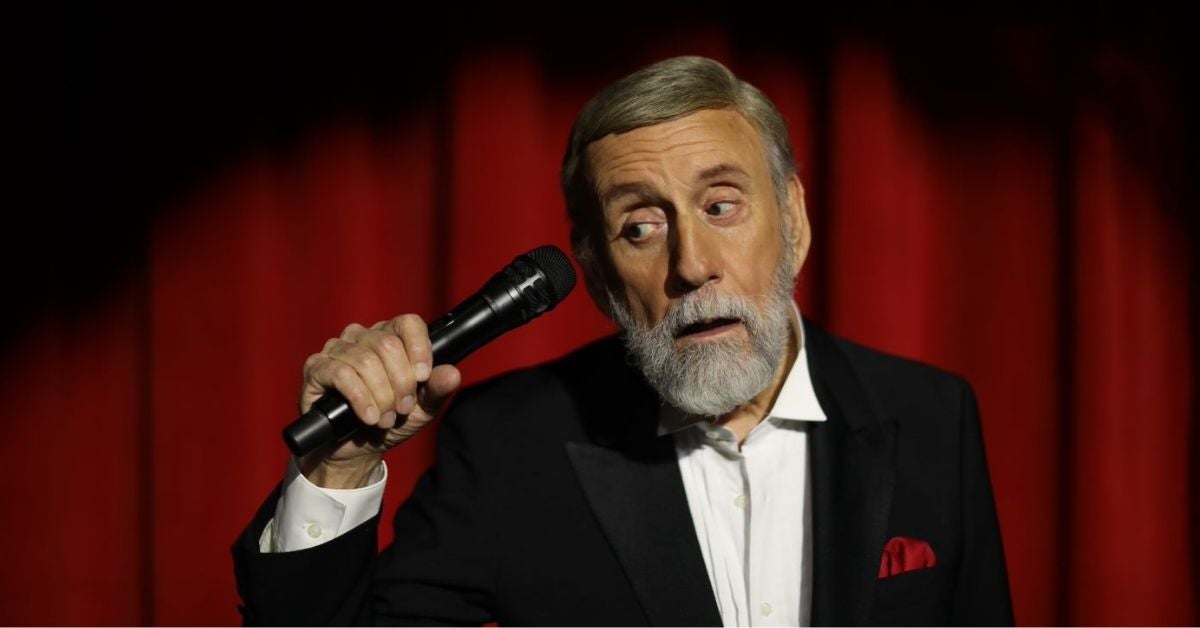 Artist Information
From his multi-million selling comedy hit, The Streak to the socially aware Mr. Businessman to his Grammy award winning pop standard Everything Is Beautiful, his talent has touched so many. Not only a singer and composer, Ray has also produced, arranged and played on the recordings of some of Nashville's most legendary performers.
Ray Stevens was born Harold Ray Ragsdale in Clarkdale, Georgia on January 24, 1939. Ray's early influences came from the radio and the jukebox at the village swimming pool where Ray and most kids spent their summers. In those days radio stations were diverse and played music of all different styles and that, along with the records that the jukebox played exposed Ray to an eclectic selection of music. As a seven year old taking piano lessons Ray had a realization, and in his own words, "It all made sense." From that time on music was his life.

By the time he was a teenager in Albany, Georgia, he had absorbed many of the great Southern musical influences, from country to rhythm and blues. At age fifteen he sang and played piano in a band, the Barons, and they played all over the area. At seventeen he moved to Atlanta.

In 1957, while Ray was still in high school, he made his first trip to Nashville and recorded his first track, "Silver Bracelet," at the now historic RCA "B" studio. It was on that trip that he met Chet Atkins, who was the head of A&R for RCA and a lasting friendship was formed. "Silver Bracelet" was a hit in Atlanta, but there were bigger things to come.

Ray returned to Atlanta, finished high school and started college at Georgia State University where he studied classical piano and music theory. Ray left school during his junior year and in 1961 recorded a song called "Jeremiah Peabody's Poly Unsaturated Quick Dissolving Fast Acting Pleasant Tasting Green and Purple Pills." The song went to #35 on the pop charts. At that point Ray's wide range of talent landed him a job with Mercury Records in Nashville. He arrived in Music City on January 2, 1962, and worked on countless sessions as a pianist, arranger and vocalist in his first year alone. It was in one of those sessions that he recorded, "Ahab the Arab" which climbed to #5 on the pop charts in 1962.
Soon Ray left Mercury and joined Monument Records as a producer overseeing new artists, one of those being a young Dolly Parton. 1969 would result in a year of phenomenal releases from Ray, with music drawn from all styles of music.
On the country front, he recognized the talent of a young Nashville writer and became the first artist to record Kris Kristofferson's "Sunday Mornin' Comin' Down." Later in 1969, he hit the pop charts again with a revival of the old Coaster Pop/R&B hit, "Along Came Jones."

Ray joined Barnaby Records in 1970, a label owned by singer Andy Williams. After he performed on Williams' television variety show, he became Barnaby's first contemporary artist. The summer of 1970 gave Ray the opportunity to host the summer replacement for the Andy Williams' Show on NBC. He needed a hit song for the show and the end result of three days spent in his basement at his piano surrounded by crumpled paper was "Everything is Beautiful." "Everything is Beautiful" became Ray's first #1 hit on the pop charts and won him a Grammy for Male Vocalist of the Year. For the next few years he continued to release music from gospel to comedy.

In 1975, Ray received his second Grammy Award. It was in the Best Arrangement category for the remake of the Erroll Gardner/Johnny Burke classic, "Misty." One day in the studio while rehearsing his band for an upcoming television appearance they started clowning around with "Misty" using a banjo, fiddle and steel guitar, and the result was the Grammy-winning arrangement.

Ray signed with Warner Brothers when Barnaby Records closed down. During his time at Warner Brothers, Ray recorded "In the Mood" and "I Need Your Help, Barry Manilow."

From 1979 to 1984 Ray was with RCA Records. Ray continued to record for MCA until 1990 when he signed with Curb Records. 1991 brought the opening of his two thousand seat Ray Stevens Theatre in Branson, Missouri. From 1991 to 1993, Ray performed twice a day, six days a week for 1,600,000 fans. He then released Ray Stevens Live! in 1995, a video from the Branson show which sold over a million copies. In 1995 Ray made Get Serious, a full length movie. Ray returned to the studio and recorded a new comedy album entitled, Hum It on MCA Records. 1997 brought the release of Ray's very first Christmas album called Ray Stevens –Christmas Through a Different Window.

Some of Ray's recent recordings include "We the People," which was featured twice on The O'Reilly Factor, "Caribou Barbie," "Throw the Bums Out" and "Thank You" filmed at Nashville's Veteran's Cemetery.

Ray Stevens' latest and most ambitious effort is the release in 2012 of what he calls his "labor of love," his Encyclopedia of Recorded Comedy Music. The package contains 96 of what Ray Stevens considers to be the greatest comedy songs of all-time, and who should know better than the greatest and most prolific producer of comedy records of all-time? It could well be the crowning achievement of a long and varied career but then Ray Stevens says that he still has more projects in mind. He has memorably spoofed everything from Tarzan movies to trendy crazes and he brought us his very own comedy classics. Ray's genre of music is one of his own making. It spans from pop, country, rock and comedy and it is truly his own.
Stay In Touch
Subscribe for updates, events, offers and more. Sign up to receive our communications, please fill in the following fields and hit submit. Thanks, and welcome!