Randy Rogers Band
Artist Information
In 2002, their first studio album, Like It Used to Be, came out, followed by 2004's Rollercoaster, which featured the by now solidified lineup of Geoffrey Hill on guitar, Jon Richardson on bass, Brady Black on fiddle, and Les Lawless on drums. The next year RRB released Live at Billy Bob's Texas and also signed to major label Mercury Nashville, which issued Just a Matter of Time in 2006.
Rolling Stone magazine ranked them alongside such artists as U2 and the Rolling Stones in its list of Top Ten Must-See Artists in the summer of 2007. They grossed $2.5 million in touring for the year, a staggering figure for a developing act. They also shared stages with Willie Nelson, the Eagles, Gary Allan, and Dierks Bentley.
They followed that banner year by releasing a self-titled album produced by Radney Foster in 2008 followed by more extensive touring. They moved over to MCA Nashville for 2010's Burning the Day, which was produced by Paul Worley and preceded by the single "Too Late for Goodbye." Although Burning the Day and its 2013 sequel Trouble charted well on Billboard's Country charts, they didn't generate hits and the band and label parted ways in 2014.
Rogers took a detour in 2015 to record a duet album with Wade Bowen (Hold My Beer, Vol. 1) and then the Randy Rogers Band resurfaced on their own independent imprint in early 2016 with Nothing Shines Like Neon.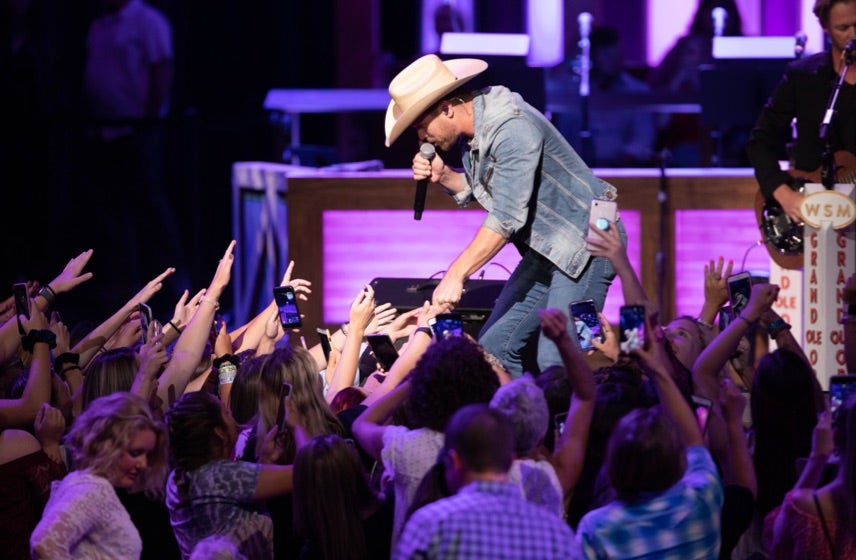 Opry House
Featuring Gary Mule Deer, Randy Rogers Band, Jameson Rodgers, more to be announced...
Stay In Touch
Subscribe for updates, events offers and more. To sign up to receive our emails, Fill in the following fields and hit submit. Thanks, and Welcome!