Opry Member
The Oak Ridge Boys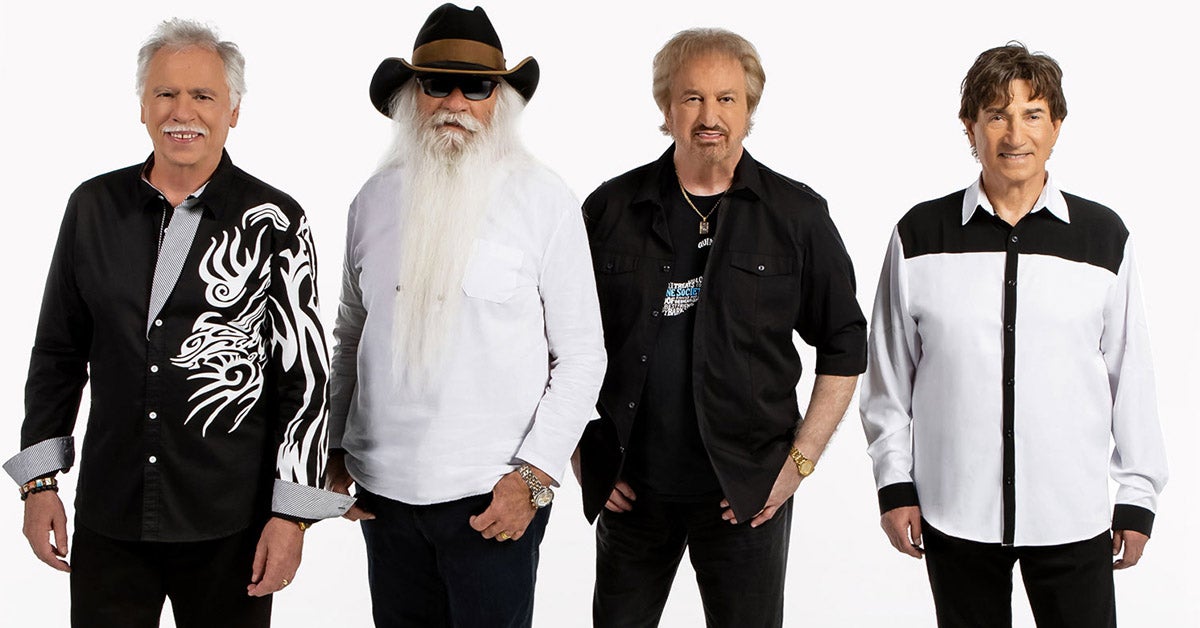 Opry Induction Date
August
6th
, 2011
Artist Information
One of the longest-running groups in country music, The Oak Ridge Boys were first nationally known as a gospel quartet. After moving onto the country charts, they took hit after hit to the top in the 1970s, 80s and 90s, their sound remaining deeply rooted in country gospel harmony.
The Oaks' existence dates back to World War II, circa 1942-1943, when a Knoxville, Tenn., group began performing gospel songs in nearby Oak Ridge, the home of an atomic bomb research facility. Originally dubbed the Oak Ridge Quartet, they initially appeared at the Grand Ole Opry in 1945 and made their first recordings in 1947.
In the years between 1943 and 1973, the group evolved through a number of personnel changes, moved to Nashville, and became known as The Oak Ridge Boys. William Lee Golden joined in 1965, Duane Allen in 1966, Richard Sterban in 1972, and Joe Bonsall came onboard in 1973.
The Oak Ridge Boys won their first Grammy in 1970 for "Talk About the Good Times." In 1973, they recorded a single with Johnny Cash and the Carter Family. "Praise the Lord and Pass the Soup" brought them their first appearance on the country charts. In the latter part of the 1970s, the Oaks opened a series of tour dates for Roy Clark, Jimmy Dean and Mel Tillis.
The group scored a breakout hit in 1977 with "Y'all Come Back Saloon," the title song from their MCA label debut album. During the next 20 years they scored 17 career chart-toppers and 34 Top 10 hits—including a double-platinum single about a girl named "Elvira"—and won countless Grammy, CMA, ACM, and other awards. The Oak Ridge Boys have sold more than 30 million records—gold, platinum and multi-platinum—and continue to tour, performing more than 150 shows across the U.S. and Canada each year.
After decades of Grand Ole Opry visits, The Oak Ridge Boys officially joined the Opry family August 6, 2011. The group was surprised onstage that night by a video greeting from President George H.W. Bush. "I cannot think of any group or any person who deserves this honor more," President Bush said, explaining that he'd been an Oak Ridge Boys fan since he first heard the group from inside the White House while they were singing "Elvira" on the White House lawn. "I ran outside like a little kid," he said, "and I've been blessed to call them friends ever since. I think of the Opry and the Oaks both as American icons—beloved from coast to coast and known around the world. I can't think of a better union." Neither could the audience, who—like almost everyone for whom the group entertains—awarded the Oaks with a standing ovation."
Stay In Touch
Skip the FOMO, we'll make sure you don't miss a thing! Sign up for exclusive updates, events, and offers – just for fans like you.