Opry NextStage
Nate Smith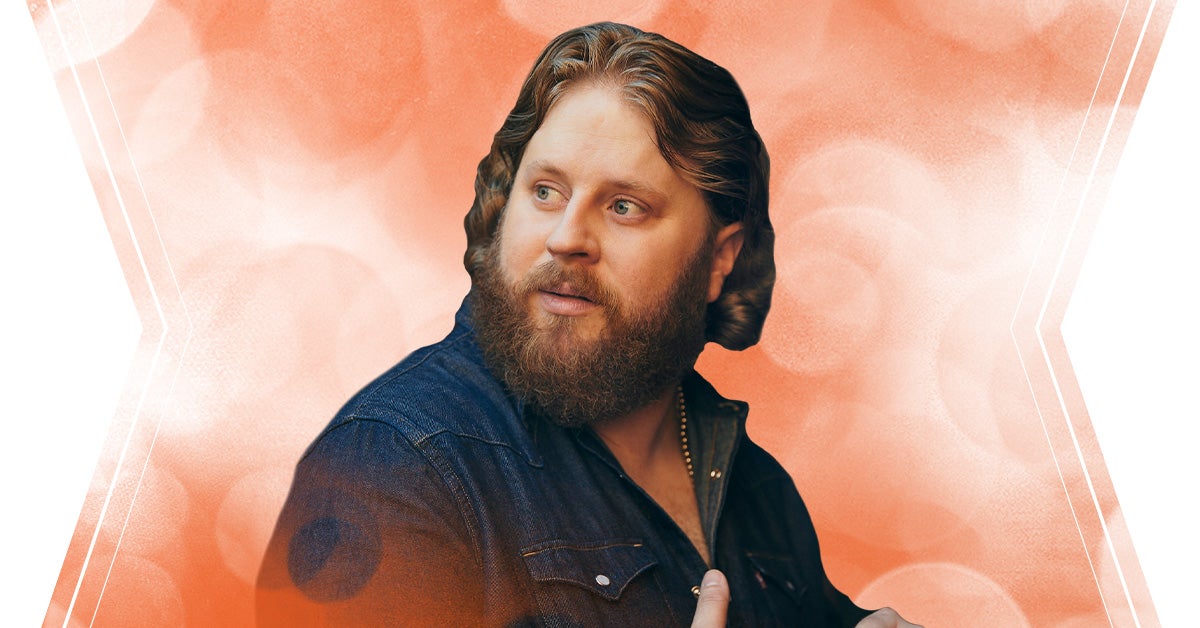 Opry Debut Date
April
9th
, 2022
Artist Information
We were this close to not knowing Nate Smith's name. After his first recording contract fell through, Smith left Nashville and returned home to California, a little bit defeated from his experiences. All it took was a natural disaster and the support of friends and family to get him back to Music City. And the second time around, everything changed.
California Grown
Smith was born and raised in Paradise, California, a small town in the Sierra Nevada foothills. His parents taught him a love of music – an eclectic mix ranging from Bob Seger to Michael Jackson to Nirvana.
Smith started singing casually around the age of 9, as he puts it, "trying to sound like Elvis and Garth Brooks." He'd listen to himself over and over on a voice recorder, practicing to get the tone just right. Then, he started to learn instruments: the mouth harp, piano, and trumpet, and eventually picked up a guitar at age 13. "Everybody else was doing sports, and I was at home picking on my guitar," he remembered.
In high school, he was asked to join a local band playing Nirvana and Metallica covers. The grittiness of that metal background still influences his sound today. He also began leading worship during Sunday services at church. Bouncing between those two worlds helped Smith wrestle with his teen angst and ponder the bigger existential questions of life and identity.
"Music was my absolute savior," he said. "It was my lifeblood, the only thing that kept me going. I could just get in my room and be myself."
From California to Nashville and Back Again
Smith decided to pursue music full-time and left California for Nashville when he was 23 years old. He landed a recording contract with Christian music label Word Records, but it fell through before it got off the ground. He stayed in Nashville for three more years writing songs for other artists on a publishing deal.
But, Smith wasn't satisfied with how his opportunities in Nashville were panning out, and he returned home to California. He moved back to Paradise and began working as an ICU and trauma nurse assistant in a hospital. "I wanted to do some other things for a while," he explained.
Music was far from Smith's mind until, in November 2018, a massive wildfire swept through his hometown, destroying everything in its path and turning into one of the worst natural disasters in California history. The fire also took his home and guitar.
A friend from Nashville heard what happened and sent Smith a new guitar, and Smith returned to playing as a way to process everything he'd been through. He and a friend wrote the song, "One of These Days," as a testament to hometown pride and resilience, and it became a surprise hit on social media after they performed it on a local news show.
From there, the song gained traction on streaming services, making Smith a little money, most of which he donated to a local single mother in need. Before he knew it, he was performing on stages around town, even appearing at a charity concert with Pitbull and X Ambassadors.
Nashville, Take Two
The success of his song encouraged him to return to Nashville a second time. His family lent him money and his friends started a GoFundMe to raise the funds to move him back.
In 2020, he released an independent, four-song EP called Reckless. The title track was a hit on streaming services, quickly followed by "Under My Skin" and "Sleeve".
In mid-2021, he signed a record deal with Sony Music Nashville and released two more songs before the end of 2021, "Raised Up" and "I Don't Wanna Go To Heaven," which were also streaming smash hits. His current single, "Whiskey On You" is in the Top 30 and quickly climbing the radio airplay charts. His Spotify has more than 3.6 million monthly listeners.
Smith made his Opry debut on April 9, 2022. "[This is] kind of like being baptized into country," he said as he stepped into the Circle for the first time. "It's amazing. It feels amazing."
Born on the Pacific, refined by fire, and baptized into country. Smith is proof that sometimes, all you need is a second chance.
Stay In Touch
Skip the FOMO, we'll make sure you don't miss a thing! Sign up for exclusive updates, events, and offers – just for fans like you.