Mitchell Tenpenny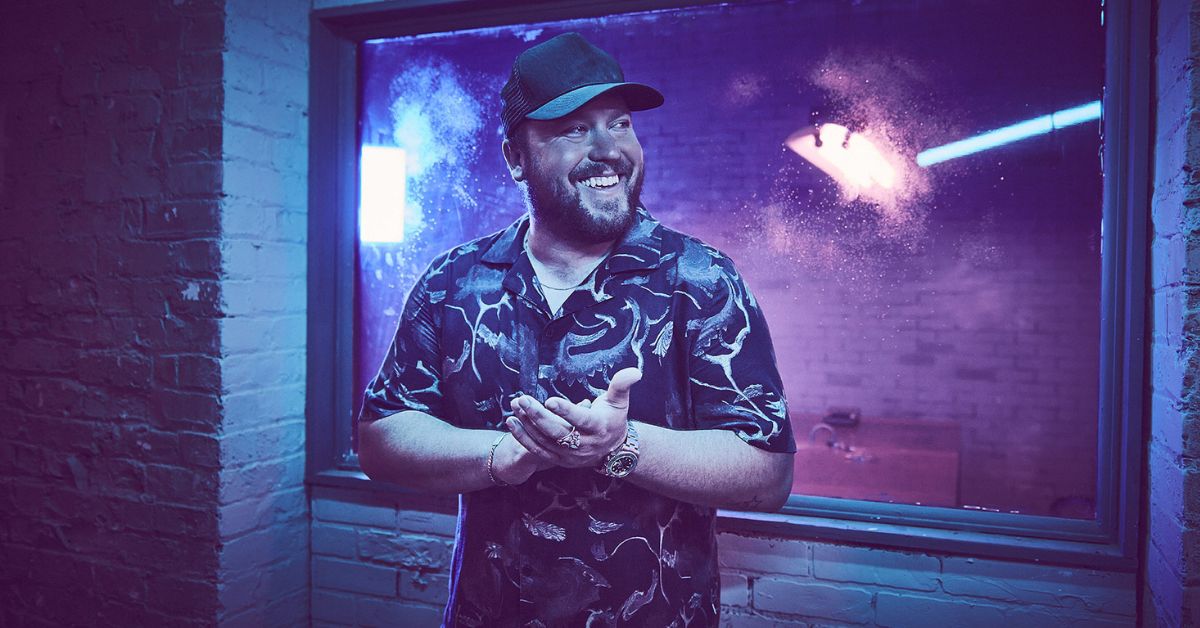 Artist Information
For an artist who's amassed so many light-hearted country songs, Mitchell Tenpenny is actually dead serious about his craft. And the result of that is a carefully curated batch of bona fide country songs that he hopes will keep getting fans to listen and to love what they hear.
"This isn't a hobby for me. This is my job: to get people to love and believe my songs. I have a responsibility to make music that people latch on to. That's what songwriting is to me," Tenpenny says now, four years after making his debut in 2018 with Telling All My Secrets. "It's like that old adage, 'With great power comes great responsibility.'" That album earned him the best first week showing for any major label country debut LP at the time of its release and is currently certified Gold.
Even with that solid work ethic, Tenpenny knows that half the fun of making the music is the having fun part. The songwriting and wordsmithing come naturally, he says, even when he's been out drinking with friends. "There's a clarity in the drunk. Sometimes that's when you have the best titles, phrases, and alliterations, because you're free and you're talking, and things just come out differently." He says his hook book is packed with ideas from good hangs and nights out.
Now that he's on the verge of releasing his ambitious 20-track studio album This Is The Heavy, he maintains that while his rock influences are featured on the songs, with heavy drums and guitars, the foundation for everything he does is country. Which you'd expect from someone who was born and raised in Nashville, in a family with deep roots in the country music business.
"In the heyday of Brooks & Dunn, they were my favorite band. And going to Fan Fair with my grandma (former Sony/ATV Music CEO Donna Hilley) was awesome," he recalls. "But there was a lot more than just country music going on in Nashville. There was the emo-rock scene and the Rocketown scene. After being so engulfed in country music, when I got to high school, I made friends by starting a rock band." Even as they explored that sound, Tenpenny's origins stayed with him and ultimately, led him to a proper career in country music. "When teacher says, 'write whatever you want in your journal': that's how songwriting feels to me. Just free. So lyrically we stay country, but we also explore new sounds."
That's the very reason that Tenpenny's music sounds like an evolution of sorts. If fans expect him to recreate traditional country music, that's just not him. "If I copy Waylon and Willie, that's not authentic. Because those records have already been made. I write what I know and what I like, and hope that other people like it, too."
At 32, Tenpenny also knows that he hasn't lived quite enough life to make every single song about him. He's okay with telling a compelling story when it happens to make a compelling song. "I don't always just write about myself. Johnny Cash didn't really shoot a man in Reno just to watch him die. It was just a great lyric. A lot of my songs come from true life, but a lot of them are stories I make up in my head."
He's learned those songwriting lessons from his idols, like Bobby Braddock, who he says can write a million different songs a million different ways. And from Brett and Brad Warren, who he credits with getting him his first publishing deal. "They told me when we met that if they ever had a songwriting cancellation, they'd call me. They did, and we ended up writing 'That's How She Goes.' Keith Urban put it on hold, then Blake Shelton put it on hold. I always thought it was someone else's song, but then it finally felt right for me, and I knew I needed to cut it myself." The song makes its debut appearance on This Is the Heavy even though it was written nearly a decade ago.
The Nashville that built Tenpenny isn't much like the one that exists today. His memories of the influential music from Lower Broadway take him back to Paradise Park Trailer Park at 4th and Broadway. A place where he and his buddies could drink $6 pitchers of Natty Light and listen to a guitar player with a Fender Forever tattoo. "It was the coolest place in the world. Rest in peace, Paradise Park," he says of the honky-tonk that closed in 2018.
Another instrumental part of Tenpenny's early attempts at songwriting came in college when he hit the roommate jackpot. He lived with Brad Clawson -- "Happy Does," "Up Down" -- the son of prolific hitmaker Rodney Clawson. They didn't plan to make a living in country music, but they also didn't plan not to. "We had guitars in our room, and there was nothing else to do but just try to figure this out. We started writing country songs. It just kind of happened, because we didn't have a plan B. We were so naïve. But we had jobs – I worked in construction and valet parking – and I learned that you never know who's in the room. When you're too focused on becoming an artist, you lose sight of everything that's around you. And then you might miss the opportunities around you."
Opportunities such as meeting a producer while he was putting insulation in a roof in Nashville. "You have to be open minded enough to take chances every time you get them," he says. And then those seemingly random moments can lead to bigger things, like Tenpenny's breakout hit "Drunk Me," which has amassed nearly 580 million on-demand streams. He wrote the song with Jordan Schmidt and Justin Wilson, and it became his debut single. It was released in 2018, but he remembers hearing it on the radio for the first time as if it was yesterday.
"I remember being in my truck driving around Nashville, and I heard my voice. I thought it was just my CD and that I was listening to the mix. But it sounded different," he says. When he pushed the eject button and nothing came out, he had the quintessential epiphany: "Is this the radio? I couldn't believe my song was on the radio. I started crying, I called my mom: that feeling never changes."
He considers his new song stack more mature, with a best-of-both-worlds sound. "It goes back to my rock influences, with more expressive arrangements, but lyrically it's about what I've been doing the last four years of my life," he says. His intention was not to veer off course. "There are still songs that have the vibe of 'Drunk Me' and 'Alcohol You Later.' I'm not one to ever leave the fans behind. Because I loved when bands stuck to what made me fall in love with them. That's important to me. I never want to venture off too far from what first got me started."
And it's those fans that have pushed his on-demand streams to be among the best out of today's breakout artists, with over 1.3 billion total and as many as six tracks exceeding competitive artists' tracks thanks to his loyal fan base. At the close of 2021, Mitchell was a Top 10 artist on Spotify's Hot Country (#7) and the #5 most-played artist on SiriusXM's The Highway only just behind superstars like Kane Brown, Luke Combs, Thomas Rhett, and Chris Stapleton. His social following continues to grow and specifically, his TikTok following, and likes are competitive with current headlining acts.
When Tenpenny set out to make This Is the Heavy, there was no question that he'd write all the songs the way he did on his first studio album. "It's hard for me to make someone believe a song I didn't write. When it comes to my own record, I feel like I'm the best one to write my own story and say what I want to say." The album's first single "Truth About You" has already racked up 125+ million streams and landed in the Top 10 on Billboard's Country Airplay chart. Tenpenny's debut album and his follow-up EPs also caught the attention of expert talent spotter Luke Bryan, who invited Tenpenny to join him on his current "Raised Up Right Tour."
Stay In Touch
Skip the FOMO, we'll make sure you don't miss a thing! Sign up for exclusive updates, events, and offers – just for fans like you.