Michael Ray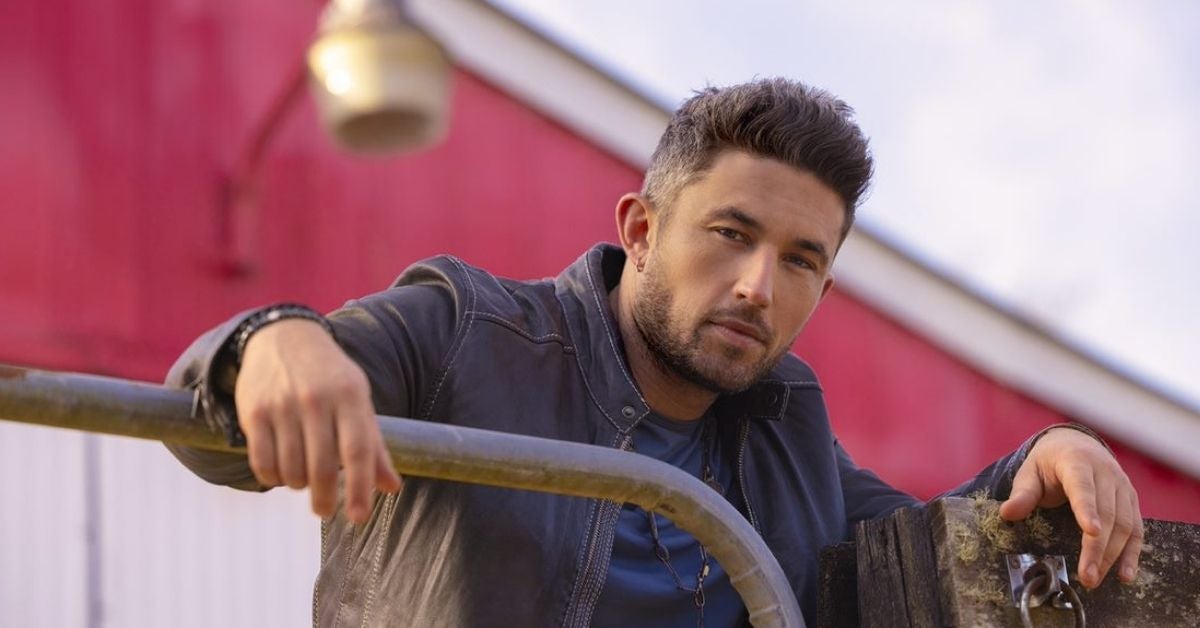 Artist Information
From the Sunshine state, rising country singer Michael Ray made trips to Nashville to check out the music scene and get advice from professionals in the entertainment industry. The advice he got from that trip? "Don't move. The way the music industry's going to become, you're not going to be able to get a record deal just doing a showcase anymore. You've got to bring something to the table.
Surprisingly, this is exactly what Michael needed. He has been built off of his Southeastern soil, like Jason Aldean and Luke Bryan. So, Michael went back to Florida, put a band together with some friends and they started to play. He then returned to Nashville three years later to claim a record deal, a publishing contract and some unexpected, yet exciting, opportunities along the way.
Scott Hendricks, Warner Music Nashville's executive vice president of A&R, and Michael's producer, calls Michael "country with an edge." "Michael, he's got it all," said Scott, known for his work with Brooks & Dunn and Opry members Blake Shelton and Alan Jackson. "He sings well. He's a really seasoned entertainer. Girls find him not hard to look at. He's got the drive, the motivation, the work ethic, the right attitude going into this thing. He's been great to work with in the studio, just getting better and better every time we're recording. He takes it seriously, and we do have really high hopes for him."
Michael was raised in rural central Florida, but his friends would say he grew up hunting alligators, fishing, and walking back roads. The child of a family full of musicians, he began his professional career before he was a teenager, graduated to the bar scene as soon as he could drive and hasn't let up on the pedal since.
Where does he think it all started? "My grandfather used to do a Sunday morning gospel show on the radio with my second grade teacher," Michael states. "When I was 9 years old I wanted to learn how to play. I started playing guitar with my grandfather. Two, three nights a week we'd play community centers, Moose Lodges, assisted living homes, the VFW. I grew up with him on very, very old country music, I grew up playing Porter Wagoner, Bobby Bare, Earl Thomas Conley, Merle Haggard, Waylon - that was my first introduction to country music."
"He is all about energy, energy, energy, both in his music and how he presents it on stage," Hendricks said. "There aren't very many moments where you're going to have time to rest when you watch him because there's a lot of energy he's putting out." Michael developed ways to make his music known to the audience. He continued to ask club owners and promoters with his pitch: "Dude, I'll play for free." He put together his first band after returning from that early trip to Nashville and got his first break playing the Boots N Buckles Saloon in Lakeland, Florida, opening for Jason Michael Carroll. That night, a DJ, later known as Sara Michaels (WPCV-9), approached him after the set and took a CD with her. The next day a friend called to announce he had been on the radio. She would play his music everyday during rush-hour. Michael adds, "Right between Kenny Chesney and Jason Aldean." Ray then came to the conclusion he'd hit the mark he was aiming for: "There was nothing else I could do there on my own. I didn't know how to take that next step." He continued to travel the states and getting a manager of his own. Michael has continued making his name known throughout touring with Chase Rice and Sam Hunt.
"Now he's stretching the boundaries from state to state to state to stretch those fan bases," Hendricks said. "Some guys kind of stop when they get here. This guy is a road warrior. He's out there all the time, playing wherever they will allow him to play to build his fan base. We just need to get those fans some food, some new music to have."
Stay In Touch
Skip the FOMO, we'll make sure you don't miss a thing! Sign up for exclusive updates, events, and offers – just for fans like you.