Melissa Carper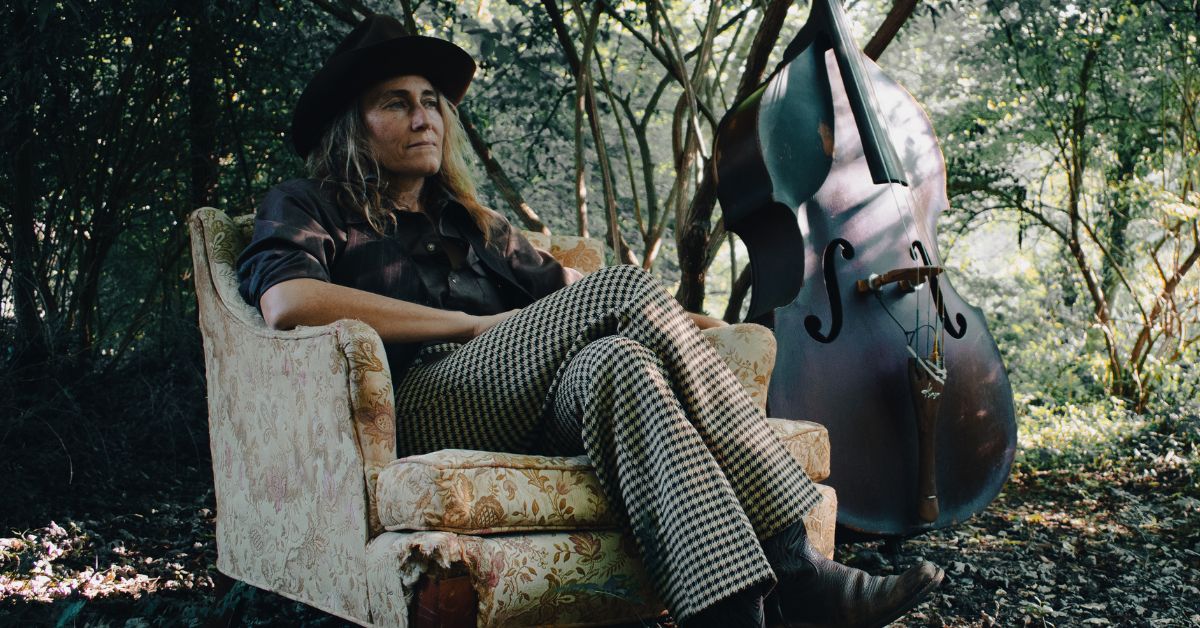 Opry Debut Date
July
12th
, 2023
Artist Information
After the success of her critically-acclaimed 2021 release Daddy' s Country Gold, Melissa Carper, dubbed "HillBillie Holiday" by friend and collaborator Chris Scruggs, was eager to get back in the studio. With co-producers Andrija Tokic (St. Paul & The Broken Bones, Hurray For The Riff Raff) and Dennis Crouch (The Time Jumpers) behind the boards again at Tokic's analog paradise The Bomb Shelter in Nashville, Carper assembled that same crew of magical music makers -- plus a few more -- to embark on her newest effort, Ramblin' Soul, set for release November 18th via Thirty Tigers.
Carper's deep, old-timey music roots were firmly planted as a child, playing upright bass and singing in her family's traveling country band in rural Nebraska. Her love of country classics was cultivated as she laid beneath the console listening to her parents' record collection. Hank Williams, Patsy Cline, Loretta Lynn, Ray Charles, Elvis Presley, and more became the soundtrack of her youth. When Carper's father gifted her a collection of Jimmie Rodgers' recordings, she began to find her voice and calling as a songwriter.
Carper attended the University of Nebraska-Lincoln on a music scholarship, and spent much of her time in the music library, instinctively drawn to the great jazz classics and jazz vocalists such as Billie Holiday, Ella Fitzgerald, Frank Sinatra, and Nat King Cole. She also discovered Lead Belly, uncovering a deep well within when singing his songs. Carper stands firmly on the shoulders of American ramblers, crooners, and songsters -- the building blocks of her musical foundation.
After two years of college, wanderlust set in, and Carper hit the road in the family's 1980 Dodge Maxi Van, and landed in historic Eureka Springs, Arkansas. There, she was welcomed into the busking community, and found a new home base -- a place to write, reflect, and rejuvenate in years to come. As she belted out the lyrics to "Ramblin' Man" life began to imitate art. Carper put a few hundred thousand miles on her vans and pick-up trucks, playing the streets and clubs of New Orleans, Austin, and even a stint in NYC as a founding member of The Maybelles. Magnetically pulled into the cultural heritage wherever she went, she immersed herself in the music of those who sang on those same street corners, and off the beaten path in times gone by.
Along the way, she founded award-winning bands like power trio The Carper Family, the perfect outlet for her unique skills and style. The band brought her original work to life in a simple yet dynamic fashion that also served her inspirations -- country, bluegrass, western swing, and old-style jazz, playing festivals and shows across the globe, and on shows like "A Prairie Home Companion." Carper also holds a spot in award-winning Arkansas foursome Sad Daddy, and founded roots duo Buffalo Gals with Sad Daddy bandmate and partner, award-winning fiddler Rebecca Patek.
In 2020, grappling with the loss of regular gigs, Carper and Patek moved to a friend's farm near Austin, working in exchange for housing, organic vegetables, and fresh, country air. The simpler life afforded Carper the space and rejuvenation needed to channel her muse, and begin writing for her next album.
"I had a handful of songs about rambling around and living a free life that I wanted to weave through the album," Carper recalls. "I wrote the title track driving back home to Texas, and it felt like the seeds of the next album were planted. I also knew I wanted Ramblin' Soul to have a different feel than Daddy's Country Gold, with more upbeat and diverse styles and grooves."
Ramblin' Soul features a co-write with life long ramblin' buddy and bandmate Gina Gallina, a song penned by friend and frequent collaborator Brennen Leigh; a reimagined classic from folk pioneer Odetta; and ten Carper originals. The album ventures into blues, early rock and roll, and old school soul, along with Carper's signature styles of country, western swing, and jazz.
Album track "Ain't a Day Goes By" breaks your heart, then mends it again in the universal longing for a loved one now gone on. Backed up by Hammond B3 organ (John Pahmer), the emotion is punctuated by the gospel-style harmony stylings of Kyshona Armstrong, Nickie Conley, and Maureen Murphy. "1980 Dodge Van" heralds pulsing electric guitar and a grooving upright bass (Dennis Crouch) in an ode to the loyal family vehicle, while "I Don't Need to Cry" is a Patsy Cline-esque lament showcasing Carper's classic country range and songwriting finesse. The upbeat, tongue-in-cheek "Holding All The Cards" transports us to a smoky New Orleans speakeasy, with wordplay, honky tonk piano, and playful clarinet, while Carper pays an upbeat western swing tribute to her current home state in "Texas, Texas. Texas."
Carper's lifelong, steadfast listening has come to fruition in the songs on Ramblin' Soul. Her childhood love of the family record collection planted the seeds of what is her own bountiful orchard today.
Not unlike Loretta Lynn, Melissa Carper is giving us scenes and stories and vignettes that kind of play out between home and the honky-tonk - NPR"
Melissa Carper is one of the greatest classic golden era country singers and composers of this generation. A new batch of songs from Melissa Carper is something to smile and rub your hands together about like waiting for permission to cut into an apple pie. - Saving Country Music
Singer-bassist Melissa Carper sounds like a voice from a bygone era...Evoking the cool, smoky croon of a lounge singer, Carper gives some winking commentary about having a good time. - Rolling Stone Country
"It's a tricky thing that Carper has done. She clearly revels in recreating the music of her heroes, carefully preserving the sense of romance and immediacy of the old classics. Yet by bringing her own experiences into the canon, she is unearthing a history that includes so many more of us, finally allowed to speak out through memories forgotten due to silence and taboo." - No Depression
Stay In Touch
Skip the FOMO, we'll make sure you don't miss a thing! Sign up for exclusive updates, events, and offers – just for fans like you.