LOCASH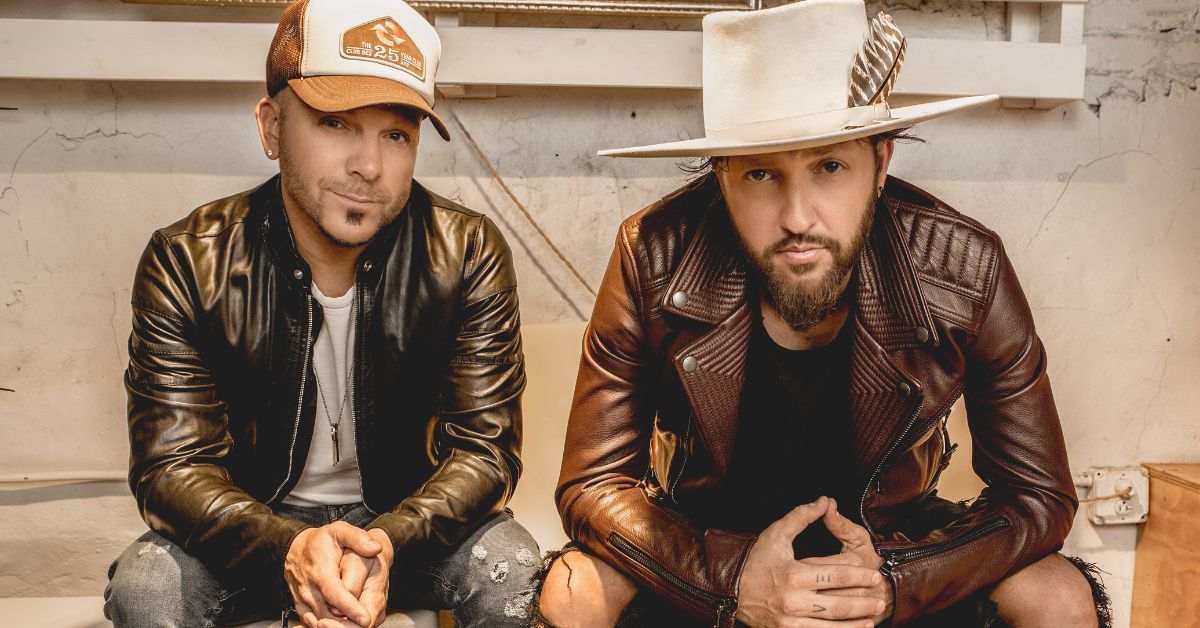 Artist Information
BBR Music Group/BMG's Wheelhouse Records' rowdy outliers, LOCASH, revere small-town values while giving a muscular voice to people who are passionate about working hard and playing harder.  
Preston Brust and Chris Lucas have earned two successful albums, eight charting singles including two #1s, three GOLD career hits, and over 815 MILLION global on-demand streams since 2015. The pair have also received multiple major award nominations, but when you build a fanbase on the outskirts, it's no surprise that their first trophy came from the fans. In 2020, the duo won a Waffle House Tunie Award for Breakout Band of the Year, based on jukebox play at the short-order chain where the discerning after-closing crowd knows what rocks.  
LOCASH has sought longevity over instant gratification. From the start, they have achieved success writing hits and performing the music they've wanted, the way they've wanted.  
Their Southern-Rock-infused tropes of rural life comes at a time when there is a genuine need for a fun-and-raucous attitude in the genre. They deliver both with the ultimate summer anthem in current single, "Beach Boys," featuring Mike Love and Bruce Johnston of the iconic group, as well as with their latest WOODS & WATER – EP.   
The adventurous and carefree collection draws inspiration from not only where they go now to recharge as adults, but from each of their childhood locales – Brust, a PK (preacher's kid), was raised in Kokomo, IN, by way of Arkansas and surrounded by nature, while Lucas grew up in Baltimore, MD, on the water. 
"I moved to Florida to be back around the water," shares Lucas. "I breathe easier and soak in life a little more near water. It's a calming place for me." 
Capturing the unfettered joy of being in the natural world where it isn't about living simply but living well, "In The Woods," is a catchy mix of Ozark funk and gravelly guitarwork. That theme can also be found in "Small Town For Life," which digs deeper than superficial platitudes. LOCASH offers an unapologetic voice for the people raised in the middle of nowhere. 
Deep in the trees is where Brust finds solace, adding, "I told my mama when I was five that 'camo' was my favorite color. I grew up in the woods and it's still one of my favorite places to be. It's where I reset, recharge, and recenter." 
Showcasing another side of the duo's well-known wry humor and raucous leanings are the vibey "Sippin Sunsets" and "Chillionaire," which boasts about a cooler full of "I don't care." 
Boisterous and unrestrained performers, Brust and Lucas have attracted the attention of iconic national brands including the first Pepsi Tailgate Tour, a multicity stadium tour of key college and NFL matchups, plus MTN Dew's Woods Or Water Getaway campaign. On the horizon is a to-be-announced project with the Outdoor Channel.  
Reaching fans where they live and play matters, but Brust and Lucas are also family men with full lives and growing families offstage.  
They met as DJs but forged a bond comparing musical notes and working on harmonies between sets. That kinetic creative exchange resulted in an undeniable stompy, rough-hewn sound of gritty soul swathed with gospel harmony.  
As successful songwriters, they have penned hits for other artists including Keith Urban's #1 "You Gonna Fly" and Tim McGraw's Top 10 "Truck Yeah." And they have had their own high-charting GOLD-selling singles including breakout "I Love This Life" and their first #1 with "I Know Somebody," plus Wheelhouse #1 "One Big Country Song."  
Their success has caught the attention of Country music tastemakers with Duo of the Year nominations from the ACM, CMA, and CMT. But those industry nods are a derivative of their genuine connection with their fans.  
Brust and Lucas are attuned to what makes people passionate: working hard, loving life, and living honestly.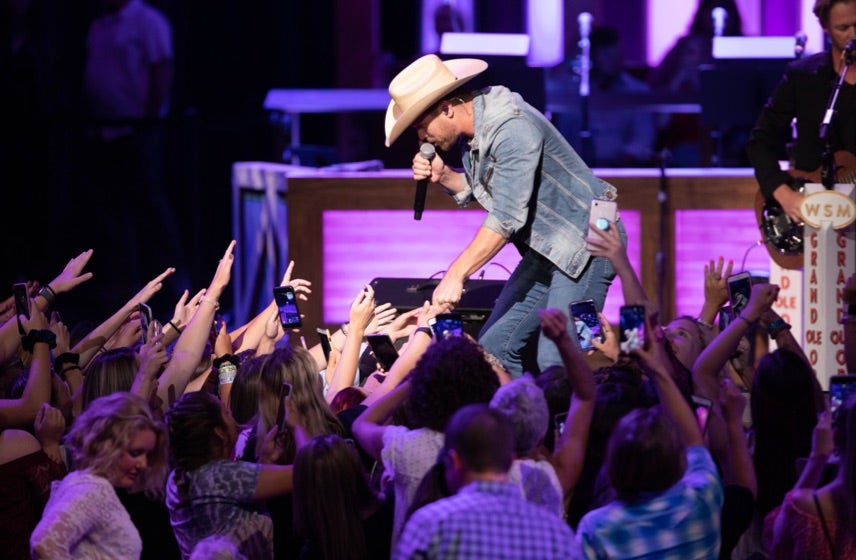 Opry House
Featuring Suzy Bogguss, Michael Tait, LOCASH and more to be announced...
Stay In Touch
Skip the FOMO, we'll make sure you don't miss a thing! Sign up for exclusive updates, events, and offers – just for fans like you.