King Calaway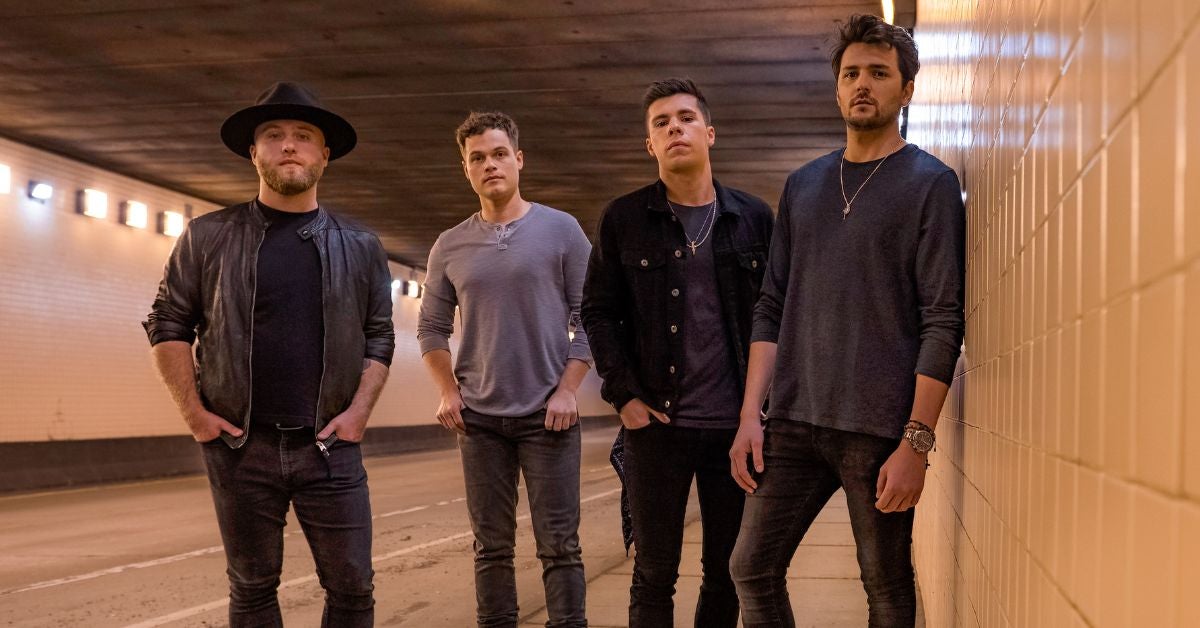 Opry Debut Date
May
23rd
, 2019
Artist Information
From that very first Nashville jam session in 2018, the members of King Calaway quickly discovered how each of their vocal and instrumental talents - as well as their shared love of harmonies, Country and '70s Rock music - complemented each other in perfect unison and formed an instant musical brotherhood for years to come.
By October 2019, King Calaway had recorded and released their debut album, Rivers, on BBR Music Group/Stoney Creek Records. The album amassed an impressive 59 million on-demand streams and featured their hit single "World For Two," which was the No. 1 most added song at Country radio in its debut week, ultimately garnering 53 million on-demand streams.
Building on that momentum, the band has earned massive opening performance slots for Garth Brooks and Gabby Barrett as well as national TV performances on The Kelly Clarkson Show, TODAY, The Late Late Show with James Corden, and Jimmy Kimmel Live!
Starting off 2022 on tour with Scotty McCreery, King Calaway – comprised of Chris Deaton, Simon Dumas, Chad Michael Jervis and Caleb Miller - has everything they need to have another breakthrough year – undeniable musicianship, unrestrained artistry, incomparable talent, and now the award-winning Zac Brown as their producer.
After hearing the band's new sound, seeing their vision and the direction they're headed, Zac Brown was passionate about being their producer and brought the guys a song he had just written, alongside Jonathan Singleton & Ben Simonetti, called "When I Get Home."
"As soon as we heard 'When I get Home,' we were all in," Chris Deaton says. "The song is about grace and overcoming challenges to better yourself. I think anyone can relate to the lyrical message, and it was incredibly inspiring to have Zac there with us."
"The four of us knew instantly that we needed to record this song. The lyrics, melody, the harmonies, everything about it and everything we were able to put in it is so soulful and truly represents us as a band," says Jervis.
A love letter to a past love, the new song finds a man on the brink, owning up to his past mistakes and longing for another chance, perfectly fusing the band's crystallized harmonies and masterful instrumentals with the track's intricate lyrics.
"Working with Zac brought out the most genuine form of King Calaway's musicianship," Miller adds. "He dug into each of our strengths and brought out the best in us."
"We love playing this one live, so it was important we captured that energy on the recording of it," says Dumas. "Zac definitely unlocked a whole other way of recording and took it to another level."
Recording at Brown's Southern Ground Studio in Nashville, "When I Get Home" drops Friday, June 10 and is just the first of even more Zac Brown produced new music coming later this year.
"We want people to listen to our songs and know they are listening to a band and not just a collection of studio musicians," Jervis adds. "We can't wait for everyone to hear 'When I Get Home.'"
"When I Get Home" follows the success of their 2021 four-song EP Midnight, which introduced the band's fresh, modern California Country new sound and showcased their innate skill as not only musicians and vocalists but as songwriters. Having immersed themselves in the Nashville songwriting community, King Calaway continues to double down on their signature harmonies and passionate instrumentals, while also encompassing the group's mission to make music that is both expertly crafted and wields a positive influence.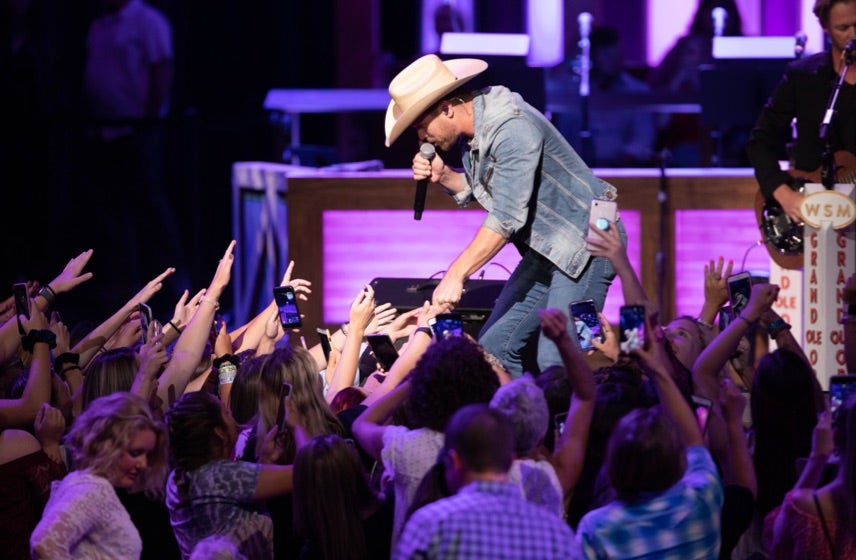 Opry House
Featuring Darin & Brooke Aldridge, King Calaway, Kimberly Kelly, Jim Lauderdale, Frank Ray, Brad Upton, Steve Wariner, more to be announced...
Stay In Touch
Subscribe for updates, events offers and more. To sign up to receive our emails, Fill in the following fields and hit submit. Thanks, and Welcome!