Julie Roberts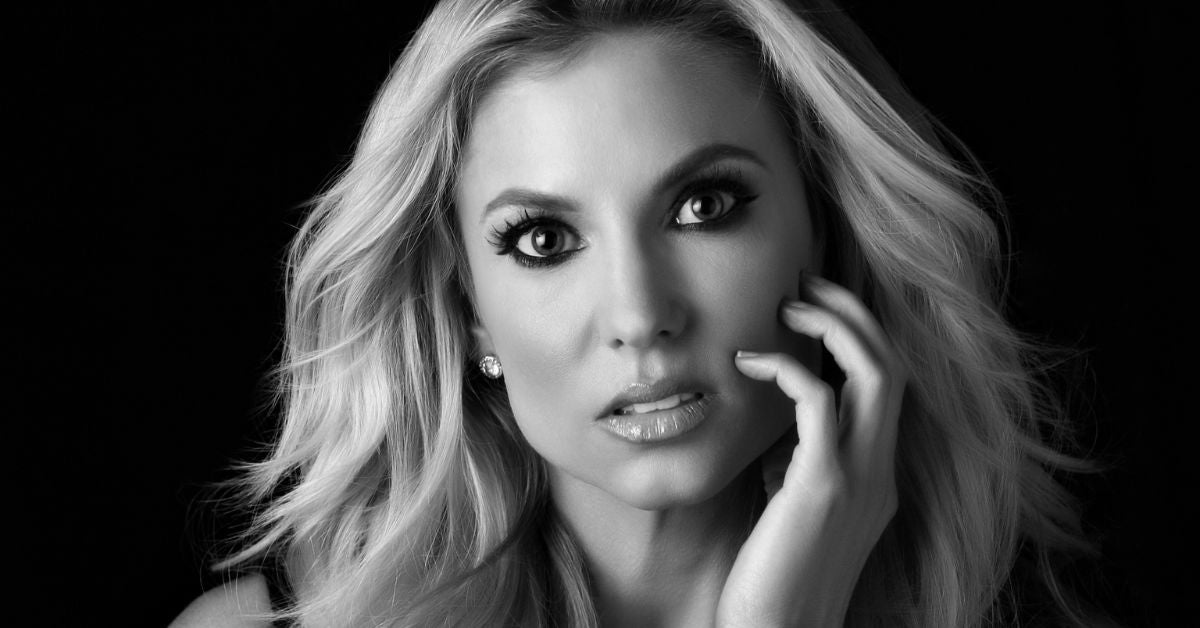 Artist Information
Years before her first single, "Break Down Here," turned her into a country headliner, Julie Roberts was a young girl with a dream in rural South Carolina, raised on the sounds of traditional country music, blues, and old-school soul.
"The radio was our escape," she remembers. "Whenever my parents had a fight and Dad had been drinking, my mom and I would get into her car and turn it up as loud as it would go. Every guitar lick, every melody, every bit of hurt in someone's voice became ingrained in my head. Those songs are still with me now."
On her newest album, Ain't in No Hurry, Roberts builds a bridge between the sounds that shaped her past and the resilience that fuels her present. She's a survivor, having sustained a critically-acclaimed career throughout a period that included the dissolution of her first record deal, the loss of her home due to the 2010 Nashville flood, and a life-changing diagnosis of multiple sclerosis, which is now in remission. Produced by Shooter Jennings and Erin Enderlin, Ain't in No Hurry, tackles those challenges head-on, with Julie singing about love, loss, roots, and redemption in a voice that's never sounded bigger.
"It's a record of strength," she says. "I'm reinventing myself here, both musically and lyrically, while still paying tribute to the traditional elements that people know me for."
Ain't in No Hurry was recorded first in Los Angeles over a three-year period, with Roberts and Shooter Jennings taking as much time as needed in the creative search for the right sounds and arrangements. Then came the Nashville focus, bringing in Erin Enderlin and her unmatched songwriting prowess to write and produce the final songs. Roberts calls it her "career record," pointing to a 14-song tracklist that mixes southern soul, Telecaster twang, bluesy ballads, heartbreak love songs, and fiddle-filled numbers into the same space. There are revamped covers of older songs, including a stirring makeover of K.T. Oslin's chart-topping "Do Ya" and an overhaul of Ray Lamontagne's "New York City's Killing Me" (the latter song turned into a duet with Jamey Johnson and rebranded as "Music City's Killing Me"). There are sharply written originals, too. From the women's empowerment anthem, "All By My Damn Self" to the Randy Houser duet, "A Little Crazy's Kinda Nice" to what some are already calling a future classic, "Don't Call Me, Baby," Ain't in No Hurry shines a light on the full range of its frontwoman's abilities.
Roberts shares writing credits for the first time with Waylon Jennings on "Devil's Pool," a song idea he had never fully developed until Julie added the verses. The closing track, "I Think You Know" is a moving ballad that Jessi Colter wrote years ago, waiting for just the right person to record it. Julie makes it shine. The title, song, "Ain't in No Hurry," is a stirring introspection on our life's journeys and also represents the length of time Julie took to make this album all that it needed to be.
Roberts wrote "The Song Goes with Me" in recollection of her difficult split with Universal Music. She'd been with the record label for years, taking a job as a receptionist before working her way toward the top of the company's artist roster. Her debut album was released in 2004, and by the decade's end, Roberts had sold more than one million copies of her first two records alone. It was a wildly successful run, and maybe that's why it hurt so much when her partnership with Universal came to an abrupt end in 2010. Of course, it didn't help that she lost her record deal the same week as the 2010 Nashville flood, whose torrential waters destroyed her home, too.
Roberts left town for a bit. She needed to regroup and rebuild. Then, just as she'd done as a child — back when a young Roberts would blast the radio to clear her mind after another family argument — she put her faith into music. New songs were written. New shows were booked. New opportunities were seized. When Shooter Jennings asked her to come to Los Angeles and record an album that could define her legacy, she jumped at the chance. Ain't in No Hurry is the result: a record that sinks its roots deep in to the music of the American South, saluting older sounds while creating more than a few ones, as well. It's an album about building a new future without ignoring the pieces of one's past.
Part of building that new future was the birth of her first child, a son, in the Fall of 2021 with husband Matt Baugher. "I never imagined that I could feel this much joy," says Roberts. "It puts life into such a clear perspective and makes me even more excited about sharing that life journey through new music."
In the Fall of 2022, Julie is also featured in Kathie Lee Gifford's latest film project, an oratorio called "The Way," which hit theaters in September and is soon available on DVD and CD. Roberts sings the biblical character of Sarah, who longs for a child with Abraham. She appears alongside Jimmie Allen, Danny Gokey, BeBe Winans, Nicole C. Mullen and more in the stunning retelling of the Gospel story.
Stay In Touch
Skip the FOMO, we'll make sure you don't miss a thing! Sign up for exclusive updates, events, and offers – just for fans like you.