Jon Wolfe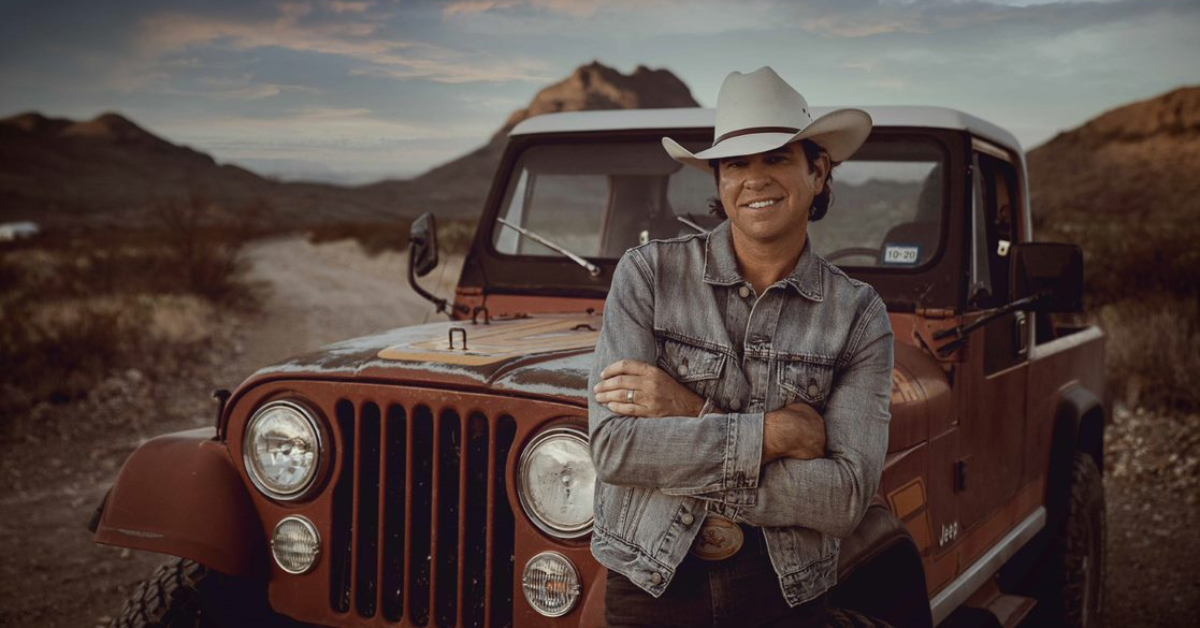 Artist Information
The best introduction to Jon Wolfe is the basic yet not so simple fact that he's a country singer and songwriter. Country music, as it was, is and always should be, with boots firmly standing on the bedrock of tradition and an eye focused on taking it into the future. And that, as any fan of true country knows, is no simple proposition.
Hence the other best introduction to Jon Wolfe is to hear him sing and share the stories in the songs he performs and writes. And to learn his life story — from small town Oklahoma to the bustling big city commodities trading floor to the dance halls and honky-tonks of Texas and Oklahoma to Music Row, to give the highlights — and witness his faith in the power of music and determination to touch the hearts of others with something that means so much to him.
It's world-class country music from the American heartland, informed by the great singers that inspired Wolfe — like George Strait, Garth Brooks (a fellow Okie), Clint Black, Merle Haggard, Alan Jackson and Dwight Yoakam, to name a few — yet fired by his own contemporary energy and vision.
His 2010 release, It All Happened In A Honky Tonk, became such a regional success that it was re-released as a Deluxe Edition by Warner Music Nashville in 2013. The album debuted at #34 on the Billboard Album Chart and has collectively sold 25,000 units.
2015's Natural Man debuted #13 on iTunes, #25 on the Billboard chart, and #8 on the Nielsen SoundScan Top New Artist Albums Chart. The 13-track collection merges Wolfe's signature traditional sound, influenced by some of country music's greatest legends, with an edgy, modern energy.
The blend of rawness and accessibility of Natural Man gave Wolfe the undeniable identity of a torchbearer for country music. Any Night In Texas (2017) landed at #3 on iTunes Country and #15 on Billboard Country. With three highly-lauded studio albums in his repertoire, Wolfe's garnered 14 consecutive Top Ten singles (13 have hit No.1), positioning him as a must-see act in Texas, Oklahoma, and well beyond.
In 2019, Jon launched his own tequila brand under the moniker of his name in Spanish: Juan Lobo. The brand launched alongside two huge music festivals that Wolfe organizes and produces. Alongside his packed 2019 touring schedule, Wolfe released an EP of brand-new music produced by the visionary Dave Brainard, Feels Like Country Music.
As the pandemic of 2020 began to settle in and become a reality, Jon started a journey of navigating life without touring, without crowds, and without fans. In June, the initial lockdown let up so Jon took a group of his favorite creatives out to Far West Texas – Specifically Terlingua. 11 Days in the Chihuahuan Desert in an adobe casita tucked away beneath the mountains, Jon Wolfe created his latest and proudest collection of songs to date: his newest album, Dos Corazones
Wolfe invites country music fans everywhere to dust off your boots, download or spin the single, and come see the electrifying live show that has everyone talking. The numbers don't lie: Jon Wolfe is the torchbearer for country music."
Stay In Touch
Skip the FOMO, we'll make sure you don't miss a thing! Sign up for exclusive updates, events, and offers – just for fans like you.