Jon Langston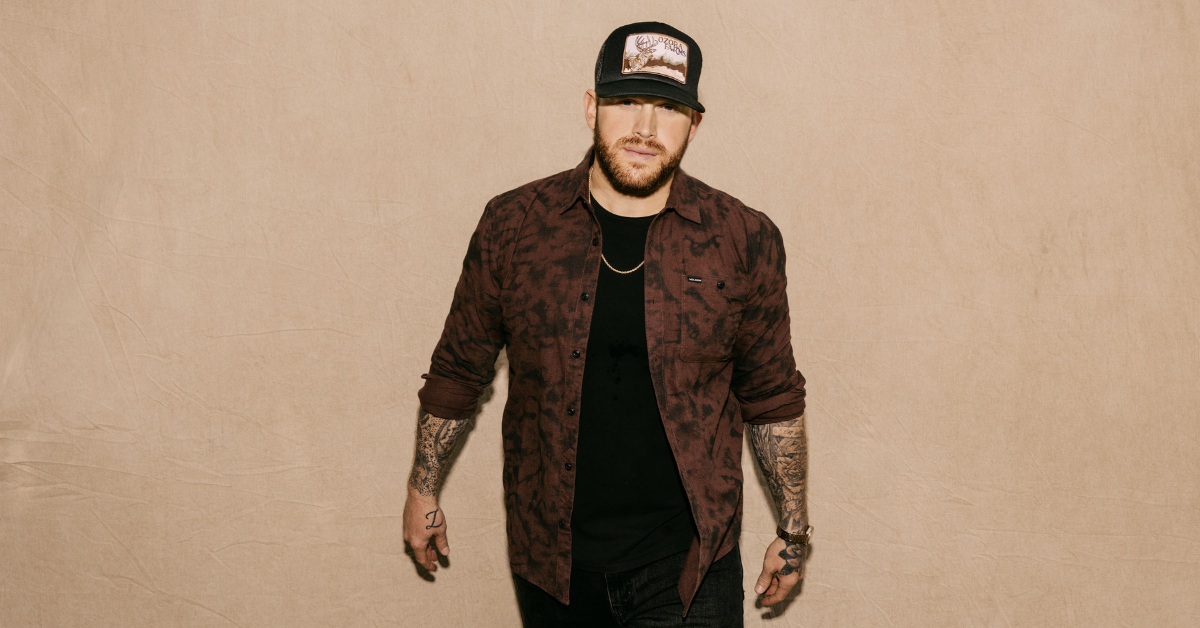 Artist Information
They say it takes 10 years or 10,000 hours to become the master of any craft – and 32 Bridge Entertainment/EMI Records Nashville country artist Jon Langston has seen it firsthand.
Back in 2013, the Georgia native came out the gate swinging with the first song he ever wrote, releasing a homespun ballad with a lost-in-love theme and a raspy vocal called "Forever Girl." Now Gold certified, the track catapulted Langston straight from small town open-mics onto stages with country's biggest names, earning the unassuming college student a grass-roots following and the admiration of country music star and label founder Luke Bryan.
With a knack for celebrating young-Southern vitality – because that's the life he was living – Langston went on to drop three EPs and a handful of singles which have now racked up more than half a Billion global streams. In the process, he sold out headline shows and earned a recurring spot on the road with Bryan – plus a Grand Ole Opry debut he still can't quite fathom. Basically, he watched as his dreams came true … but through all that time, one mark of mastery stayed elusive. Now 10 years in, his debut album Heart On Ice arrives.
"It's like I got called up," the former Division 1 athlete admits. "Each artist has a different timing for that, but you dream of putting together a body of work that means something to you. I've been waiting for this moment for so long … and you finally get to that point where you give it all you got."
Being fair to Langston, giving his all is nothing new. Growing up on '90s-country icons like Alan Jackson and George Strait – but also classic rockers like the Eagles, Southern rap and R&B – Langston was a standout football player who only started writing songs after a concussion ended his college career. Aiming to "fill that void in my heart," he channeled his passion into music instead, recording "Forever Girl" with an old friend and using it to book shows wherever he could.
When the track blew up, he recalls a gig at a frat party three months later – 800 people singing the lyrics to "Forever Girl" back at him onstage. He suddenly saw his future, but despite the obvious talent, Langston admits he was green. Luckily, he knew what to do.
Langston sharpened his voice and songs, and learned how to truly entertain an audience. Honing a modern-country sound with all the warmth of his '90s heroes – plus a muscular, in-the-moment energy, and often a wounded-but-still-beating heart – tracks like "All Eyes On Us," "Right Girl, Wrong Time," and "Prob'ly At a Bar" moved him forward, and his major label debut single, "When It Comes To Loving You," even landed at No. 1 on the all-genre iTunes chart. Still, the next level stayed just out of reach.
"There was so much more life I had to go through," he explains. "I was very blessed that people gravitated towards my music right off the bat, but it took 10 years of hard work to get here. I feel like God put that in my life – like 'Hey, here's what you're doing. I'm going to encourage you, but you're gonna have to go work for it. It's not gonna come easy.'"
Now, he's ready. Langston has written nearly 1,000 songs since "Forever Girl." He's traveled a million miles and done some much needed growing up – both on stage and off. Now a proud "girl-dad" and the torchbearer to his late grandfather's legacy, he's much more than the glorified college-bar bandleader he says he once was. The last few years have been about getting intentional with his songs, his sound and his message, and growing into his role as artist and man. These days he's savoring life like a glass of top-shelf bourbon, and though that maturity comes through in the music – like a fine, barrel-aged country blend – it's something he just didn't have as a young artist.
Heart On Ice tracks the evolution … and ironically, finding the title song pulled it all together. Langston had spent a year recording and had 13 songs ready to go, he says – each one showcasing a piece of his artistic vision. But he still felt like there was a missing piece to the puzzle. Then "Heart On Ice" arrived, and the picture coalesced.
Written by Nick Columbia, Jordan Gray, Jake Mitchell and Hunter Phelps, the smooth-burning barstool ballad opens with a palm-muted acoustic guitar and a windswept steel, before a moody electronic beat and the warm buzz of his Langston's vocal kicks in. All about knowing when to take a step back – in this case from a swirling romantic storm – it's one of only three tracks Langston did not write himself, but it fit perfectly with the theme of his new songs, and his personal world.
"I never thought my debut album would be a concept record, but it is," Langston explains. "It's about putting your life on pause for reflection, healing, and growth. With each song you can find those Heart On Ice moments, whether it's taking time for yourself with a day on the lake, or missing a loved one who reminds you of what kind of person you want to be. That's what I did the past couple years. And that's what I put into this album."
Produced by longtime collaborator Jody Stevens – plus Jacob Rice and, for the first time, his guitar player Brad Wagner – Langston aimed to express his new growth through the project's sound as well. With each track grafting his country-radio roots to a fresh electricity, the intent was the same as the track listing; to showcase an artist taking the next steps in life, and taking a few sonic chances, too.
Early released co-writes like the tortured "Whiskey Does" and sturdy "Ain't No Cowboy" served as an intro, proving Langston's skill with a romantic hook has only sharpened since "Forever Girl." Meanwhile, he can still party with the best of them, dropping the rowdy chest pounders "I ain't Country" with his good friend and Mercury Nashville recording artist Travis Denning, and turning up the heat with "Day In the 90's." Described as "the perfect summer anthem," it's drenched in distorted twang and features the kind of playful, pure-country double meaning once common (in the '90s), which now feels as refreshing as an afternoon on the lake.
"Everyone loves a good '90s song," Langston says with pride. "It feels just like the title sounds."
Still, Langston was adamant about proving the depth he's worked so hard to uncover, so for the first time in his career, he got comfortable in the quiet. The reflective "Never Left Me" lives deep in the midnight fog of an ex-love you can't shake. And with "Where's That Girl," Langston longs for the one who got away – but knows better than trying to fight free will.
"Onstage I'm this wild maniac jumping around, yelling and screaming – just getting fired up! But honestly, I'm a very chill person," he says with a laugh. "I have this softer musical side, and I think it's cool to finally get to show that."
In fact, those "softer" tracks provide some of the album's standout moments – especially the reverent "Granddaddy's Watch." Named after the wristwatch his grandfather wore and gave to Jon as a teen, the heartfelt tune became a guide on how to live a life you can be proud of. Langston explains he had lost the watch for years, only to find it again when he first moved to Nashville. Recognizing the sign, the watch has been guiding him toward integrity ever since, and here inspires a career-defining "life song."
"My granddad was the most important person in my life," Langston says. "He was always encouraging me, always making sure I was on the right path. And this watch reminds me to stay on that path."
Likewise, the path is crystal clear on "May Magnolia" – a tribute to Langston's daughter, Magnolia Mae. Serving as the album's parting track, it's a feel-good front-porch ballad with a transformative spirit, pairing acoustic guitars and a calming beat with a father's love … quite literally. On a whim, Langston recorded a take of the song's vocal while holding the almost three-year-old – and although later versions were technically "better," he chose the one delivered to the person who inspired it. The one that came from deep in his heart, and came out with a smile.
"We planted a magnolia tree in the yard when she was born, and every May, it starts blooming," Langston says. "When I come home, I come down that driveway and see that magnolia tree, and that's all I can think about on the road. It represents why I'm doing it, who I'm doing it for, and that there's always light at the end of the tunnel."
Noting he "saved the best for last," it's a fitting end for Langston's long-awaited debut – and proof of all he's learned. Hot-burning passion and talent are great, but growth takes hard work, patience and a belief in something bigger than yourself. Sometimes, you have to put your heart on ice to see it.
"I hope fans see the person I am now, and I hope they're proud of it as much as I am," he says. "To still be making music and chasing this dream after 10 years? Back then, I was just wild college kid winging it. But I'm at a point now where I've figured out timing is everything, and I'm so glad I didn't put out an album in those days. I'm finally confident enough in my music and my message to say 'Hey world, this is me. This is where I'm at in life.'"
Stay In Touch
Skip the FOMO, we'll make sure you don't miss a thing! Sign up for exclusive updates, events, and offers – just for fans like you.