Jo-EL Sonnier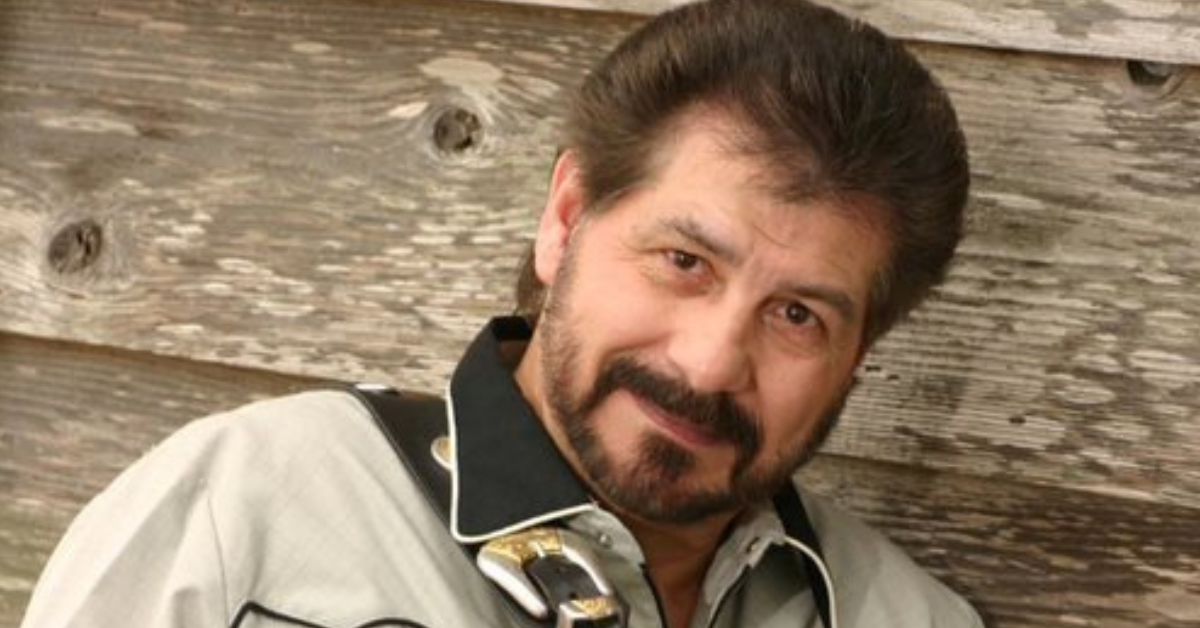 Artist Information
The music of Jo-El Sonnier is a way of life. Steeped in passion, relentless dedication…he has been the undisputed "King of Cajun" for the past 25 years and occupies a significant place in the rich artistic landscape of this country. His fans are un-deniably dedicated, while the music industry elite – Dylan, Costello and Hank Williams Jr., to name a few, admire his work to no end. He is a "musician's musician" with a wonderful gift to sing and entertain you in a way often imitated but never duplicated.
Jo-El was born in Rayne, Louisiana to poor, French speaking sharecroppers. He began to play the accordion at three years of age, first as a toy to occupy Jo-El while his parents visited with neighbors. As he grew, so did his love for the instrument and his ability to play it. Singing only in French, his Cajun heritage was very strong and clear. News of this gifted child spread, which led to a radio debut at the age of 6 and his first recording session at the age of 11. As a favorite in local clubs, Sonnier remained a Louisiana sensation during his early life, but decided to try his luck at recording Country music and in 1974 he signed a recording contract with Mercury Records. The success he sought after continued to elude Sonnier and after four years in Nashville,he decided to try his luck in California where he began
performing solo shows with the help of many notable friends including guitarist Albert Lee and the Band's Garth Hudson.. By the middle 80's, Jo-El had a Grammy nominated recording to his credit with Cajun Life. The recognition achieved with the success of Cajun Life provided the freedom to fuse Sonnier's deep Cajun roots with country, rock, and other pop influences.
1987 brought about a new recording deal with RCA records and the result was Come On Joe. Containing several Top 10 hits including "Tear-Stained Letter" and "No More One More Time". In 1988, Jo-EL was named by the "Performance Magazine", "New Country Touring Artist of the Year." Later Jo-EL was nominated
by the Academy of Country Music For the "New Male Vocalist of the Year Award".His new album "Come On Joe" was the only Nashville album chosen by People magazine as one of the ten best albums of 1989. He also won Cashbox magazine's New Male
Vocalist award.
With radio success under his belt, Jo-EL began to stretch
out by becoming a sought after session player in Nashville.
With radio success under his belt, Jo-El began to stretch out by becoming a sought after session player in Nashville. The sounds of his accordion can be heard on the albums of such greats as Alan Jackson, Neil Diamond, Johnny Cash, Sammy Kershaw , The Indigo Girls, Mark Knopfler, Dolly Parton, Hank Williams Jr.,Robert Cray and Leftover Salmon among others. Jo-El is a very accomplished and versatile musician, in addition to his virtuosity as an accordion player he also plays bass guitar, acoustic guitar, drums and harmonica.
The sounds of his accordion can be heard on the albums of such great legends as Hank Williams Jr.,Johnny Cash, Alan Jackson, Robert Cray, , Neil Diamond, Mark Knopfler, Elvis Costello,Merle Haggard and Dolly Parton among others. Jo-El has lent his talent on the accordion to more than 100 Artist records. He continues to maintain a regular schedule as a session player. In 2004, Jo-EL recorded a duet with Chris LeDoux, on what would be Chris's last album. In 2006 he was back in the studio, adding a little Cajun spice to the new CD by " Hot Apple Pie".
In addition to his virtuosity as an accordion player, he also plays bass guitar, acoustic guitar, drums and harmonica.
As a songwriter, Jo-El has had his songs recorded by artists such as Johnny Cash, George Strait, EmmyLou Harris, John Anderson and Jerry Lee Lewis.
Although singing and performing are his first love, Sonnier has also done his share of acting in the movies. Among his credits you will find a role in "Mask" starring Cher and Sam Elliot. "A Thing Called Love," and "They All Laughed" .
In 2006 Jo-EL received his 4th. Grammy nomination for his
Newest traditional recording, titled, " Cajun Mardi Gras".
With four Grammy nominations under his belt for his traditional French recordings, Sonnier continues to record and perform his traditional music to crowds around the world.
Although Jo-EL continues to color outside the lines of
Nashville's' version of Country music, he continues to record his style of music for his fans to enjoy on his own Record Label, "Musique de' Jo-EL.'
With the help of XM Radio, Jo-EL's music is being discovered by a whole new audience through airplay of his Traditional Country recordings on Mercury Records in the 70's.
In October 2009, Jo-EL was inducted into The Louisiana Music Hall of Fame. In February of 2011 he released his 30th album titled, "Where's That Music Comin' From?" All who know him will agree that from his heart is where the music is comin' from.
In 2015 a dream he had held onto for many years finally came true when his name was announced as the Grammy Award winner for Best Regional Roots Music Album of the Year for his album, "The Legacy". Winning a Grammy is a great honor but I'm not ready to quit yet, I've still got plenty of music left in me says Sonnier.
In 2017 Jo-EL decided that it was time to release a fact about himself that had been hidden for his entire career. Sonnier has spent his life dealing with the day to day struggles of living with Autism. He suffers from a form of Autism known as Aspergers Syndrome.It wasn't until he was a grown man that he was given the diagnostic which brought peace to him and finally gave him the answers to why he was always so different from others and why music was his entire world."Once I had the answers, I decided that it wasn't a disability, it's what really gave me the ability to focus on my music when I didn't fit
Fit into the rest of the world around me. It hasn't always been easy and I still struggle with large crowds or new things outside of my normal routine but, with a great family and band and friends who understand me, I'm ok with just being me." 2018 was the beginning of a new era for Jo-EL and he has started out by releasing 2 new children's books. The 1st. book, "The Little Boy Under The Wagon" is based on his early childhood and growing up different from most children. Hopefully it will encourage children who are different, to follow their dreams and to understand that they may be different but, being different is what makes them special. A Cajun cookbook was next on the agenda and was released in the Spring of 2018 along with his own bottle of Cajun Sauce called, " Jo-EL Sonnier "Ayeee" Cajun Power Sauce".
2020 was the year that not only changed the way the World lived, it also changed the way music was heard live. Covid 19 shut down all live performances and Jo-EL was left with no touring dates on his schedule for the first time in over 40 years. But having lots of free time also comes with benefits that you never expected. Lots of time to do projects around the house that had been put off for too many years. Just when everything was fixed, painted or redone around his home, another test of his faith would fall on Sonnier in the way of back to back major hurricane in August of 2020. The house that they had called home for over 10 years, was destroyed in a few hours taking with it, a large part of his memorabilia collection of his many years on the road. But, Sonnier has never been one to let adversity get him down so he and his wife moved to a new temporary home until theirs could be rebuilt. Now he was left with no place to perform his music and without a place where he felt comfortable with his surroundings. So, he does what he's always done when he felt alone, he began to write new songs about his life and his struggles. From all this loss came a brand new album which he titled, " Survivants", which means "Survivors" in English. Now in the Spring of 2022, Sonnier has found his way back to his newly rebuilt home and new album under his belt. At 75 1/2 he is still going strong and not ready to retire any time soon.
Known for his incredible stage performance, Sonnier has performed all across the world; in 32 countries and in all 50 states. Including the New Orleans Jazz & Heritage Festival and the Edmonton Folk Festival to performances throughout Europe and South America and Japan. Jo-El is backed by six accomplished musicians which he calls, "Tearstained Letter Band". Signing autographs and talking to the fans,
Jo-El gives 100% of himself at every show. Sonnier says,
"I perform every show as if it was my last, and it doesn't matter to me if there are only 25 people or 25,000 people in the audience , I still perform the same way". Anyone who
has seen his show will agree totally. One thing is clear, no
matter where he is found performing, his passion and commitment to his music comes across in any language
The Man, the Music and the Legend lives on……. .
There is no doubt…Jo-EL Sonnier is "The Real Deal".
Stay In Touch
Subscribe for updates, events, offers and more. Sign up to receive our communications, please fill in the following fields and hit submit. Thanks, and welcome!