Opry NextStage
Jameson Rodgers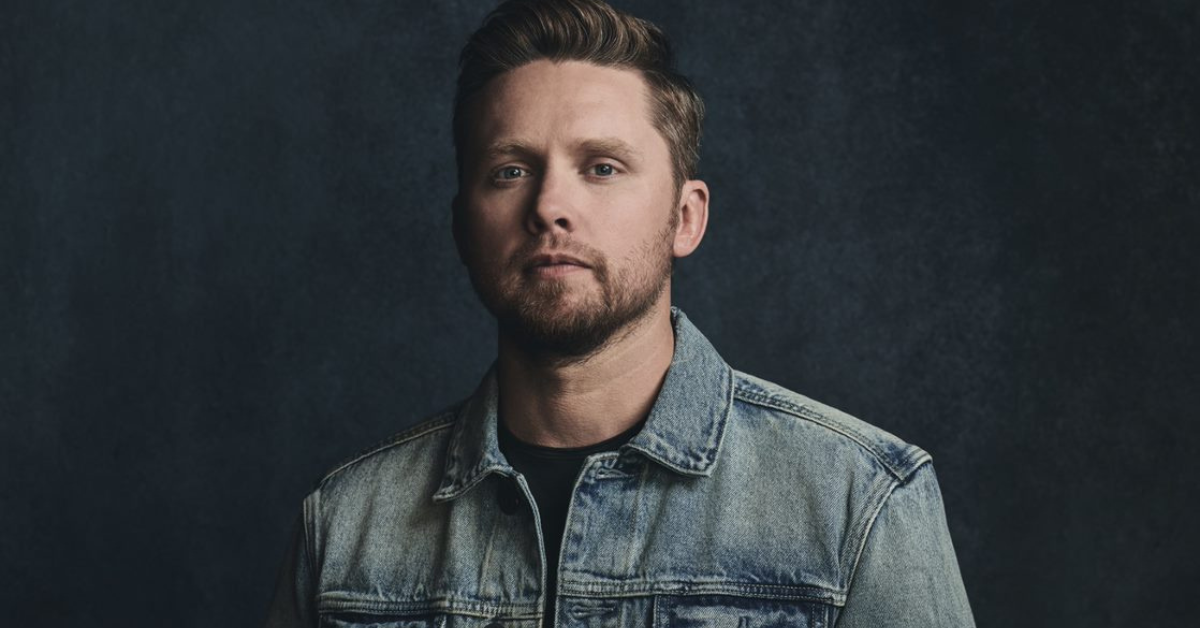 Hometown
Batesville, Mississippi
Artist Information
Basketball great, Michael Jordan, once proclaimed his thoughts on the three kind of people he felt make up the world. "Some people want it to happen, some wish it would happen and others work to make it happen." If you apply this thinking to Jameson Rodgers, the Opry NextStage artist, you will find elements of all three in the dynamic singer-songwriter who is the talk of Music City and, as it happens, with good reason.
"This is a dream come true," Jameson said of his debut album, Bet You're From a Small Town, a gritty, country music masterpiece. "I can remember a time, not so long ago, when none of this was going on and it seemed like it would never happen. I mean, things like this don't happen to guys like me."
MAKING IT HAPPEN
While Jameson was growing up in Batesville, Mississippi, he enjoyed a steady diet of 90's country music and the work ethic demonstrated during those days by the people who surrounded him and in the artists who inspired him – artists such as Bruce Springsteen, Merle Haggard, Travis Tritt and Eric Church.
Getting about as far as he could in Batesville, 2010 saw Jameson packing his guitar and his dreams and moving to Nashville. He started laying the groundwork of his career at a myriad of open mic nights in Music City. Eventually, he put money down on his first month of rent on a tiny apartment he found in Bellevue, a suburb of Nashville. He began to Google open mic nights in an effort to get some much-needed experience under his belt. It was at those open mic nights that he met people like Michael Hardy and Hunter Phelps and Brandon Lay, all who found themselves joining him in the trenches in pursuit of something more than what they had always known.
"When I moved here, I had no idea what to do," said Jameson. "I knew no one, not even a friend of a friend of a friend. But when I finally started meeting some guys and girls that were like-minded, it was encouraging and a little inspiring. I'd come into these places and hear songs that made me want to work harder. I met a little crew of writers that I hit it off with. We came up together as a class, which was pretty cool. Lots of them are still close friends of mine to this day."
Jameson happened upon the good and the bad and the ins and outs, the typical trail most artists take. But, it was not long before his talent as a songwriter began to get noticed, as he co-penned multi-Platinum-selling hits for Florida Georgia Line (top 10 single "Talk You Out of It") and Chris Lane (No. 1 standout "I Don't Know About You"), along with "Camouflage Hat" on Jason Aldean's most recent album, 9,and the title track of Luke Bryan's latest release Born Here Live Here Die Here.
THE HIGHS AND LOWS AS THEY HAPPEN
"This industry has a way of giving you its highs and lows." Jameson said. "It is almost a monthly switch and motions going on even to this day. I've got two number one singles, and I still have weeks where I don't know if I'll ever make it. It's just the weirdest, weirdest thing."
As he speaks, Jameson uses somewhat hushed tones as if speaking too loudly about all he has already earned might somehow go away. Jameson credits his support team of helping to keep things balanced. "It's a great support system around me," Jameson said. "I've got a great wife at home that is totally understanding of everything. If I come home, having had a bad show and I'm in a low moment, she can pick me up. And, and if I come home after a great show, she can bring me back down to earth. I've got amazing friends and people that, that work in my team and they keep me even keel. My family is part of it too. I talk to my Dad every day."
But with the talent Jameson has, the highs are far outnumbering the lows. The success of his Platinum-certified, No. 1 debut hit, "Some Girls," and his follow-up Top 10 smash, "Cold Beer Calling My Name," Jameson is in fact cementing his place amongst the future legends of the genre, finding that truth and toughness mixed in with a whole bunch of authenticity can form a career for even the most skeptical of artists. Then, currently out on his 27-date headlining COLD BEER CALLING MY NAME TOUR 2021, Jameson finds himself being able to relish in the reaction of the crowd to his monster hit "Some Girls," a career-defining song that unbelievably gained much of its traction during the uneasy years of the ongoing pandemic. The song went on to earn more than 207 million on-demand streams and was ranked No. 17 on Billboard's 2020 year-end Country Airplay Songs chart.
IT HAPPENED AT THE OPRY
"When you come from a little town in Mississippi, playing the Opry doesn't even seem like a reachable goal," said Jameson. "It feels like only special people get to play there."
Most of Jameson's family came to see his debut on Sept. 25, 201, and it ended up being one of the largest groups they ever had for an Opry debut. "It was all very flattering, but also a little embarrassing," Jameson recalls. "The whole day was just a blur. I woke up a little nervous that day, but the nerves went to a thousand when I was standing side stage." No matter what accolades he may receive, Jameson feels nothing will ever come close to being asked to perform on the Opry.
HOW TO MAKE WHAT HAPPENS NEXT HAPPEN NOW
"I have long-term goals and I have, you know, three-to-five-year goals," Jameson says. "Some of the three-to-five-year goals would be to win "Album of the Year" at the CMA or ACM awards. I'd love to win "Song of the Year" too. Both of those hit the songwriting heart of mine. You know, when I moved to town, I wanted to write the best album of the year. That's the best the award. It would be pretty high on the list."
With the momentum he is building, Jameson would like to do this for a long time. " As long as I am making people feel something through my music, I would like to go till I can go no more," Jameson said. "If I get a little older and people seem to not care about what I'm doing anymore, I can bow out. But should that day come, I can truly say I gave it 110%. I've surrounded myself with so many amazing songwriters, artists and people on my team and so I hope to hang around a good long time."
For now, Jameson works to stay in the moment and enjoy the success while he can. "It all could be taken away from us," Jameson said. "We learned that last year [2020] and sometimes this can be a very fragile job. At the end of the day, I am a simple dude that likes simple things. I like writing songs and playing shows and making people feel something through my music. That's who I am."
WANTING IT, WISHING IT AND MAKING IT HAPPEN
Maybe all of this happens as a way of paying it forward. At least it would seem as much to Jameson. "I will never be as cool as Merle Haggard or John Mellencamp, or any of those guys," Jameson said. "But in a way, with what I am doing, I hope I am finding a way to honor them for paving the road for guys like me."
As it so happens, Jameson Rodgers is a hardworking man with a heart and soul that loves country music for what it is and doesn't set out to make it any more than that.
"When you grow up in a little town like Batesville, Mississippi, you realize that not many people get to do this," Jameson said. "That just keeps me hungry and humbled at the same time. I try not to take anything for granted. This is a special thing, getting to sing country music for a living. I get to ride around the country on a dang tour bus and people know who I am. I mean, who does that? It is nuts."
Stay In Touch
Subscribe for updates, events, offers and more. Sign up to receive our communications, please fill in the following fields and hit submit. Thanks, and welcome!