Hogslop String Band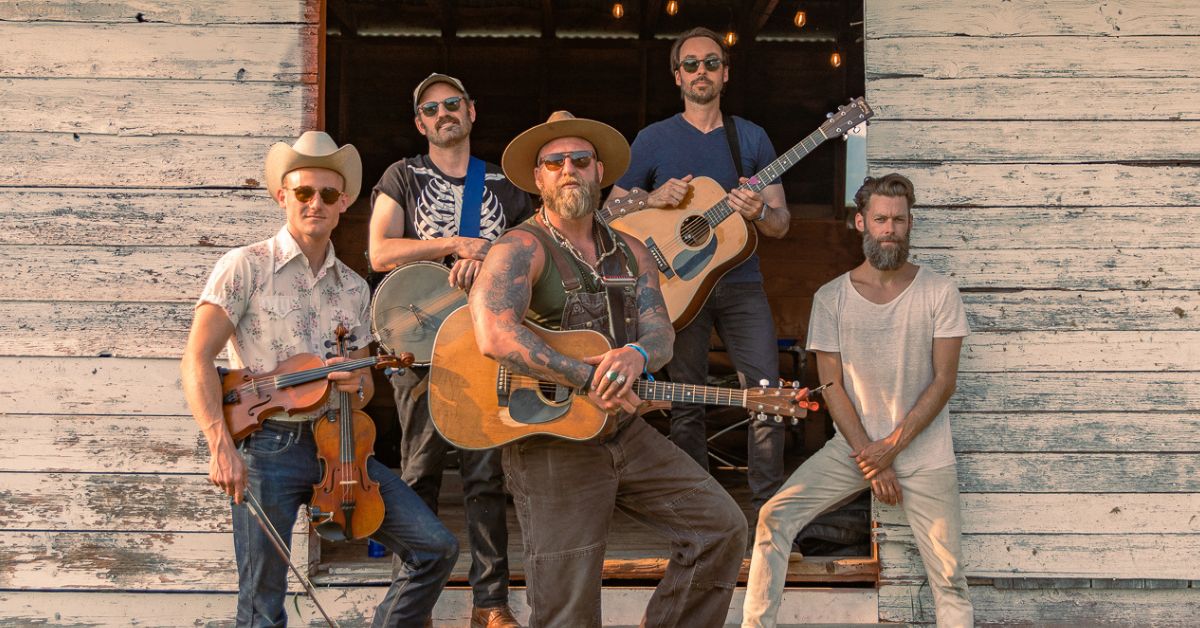 Opry Debut Date
September
24th
, 2022
Artist Information
Staying true to tradition while maintaining a bold irreverence is something that rarely goes hand-in-hand. But Hogslop String Band manages to walk that line, with their roots in old-time string band music, and their energy based in wild rock-and-roll, you could almost call them punk purists.
It's an unlikely combination, but given the talents of singer and fiddler Kevin Martin; guitarist, harmonica player and singer Gabriel Kelley; mandolin player and singer Will Harrison; banjo player and singer Daniel Binkley, and bassist and all-round entertainer Pickle, they pull it off with natural ease. The name alone hints at their wacky ways, but catching them live will give you a true sense of these bizarre, seemingly contradictory descriptions.
They thrive on crossing genres, casting off the confines of straight old-time and bluegrass, delving into a deep repertoire of rock, folk, psychedelic, and original numbers that can only be described as,"The Hogslop Sound." It's clear that these boys are going places, and they've quickly become one of the most unique and exhilarating outfits on the scene today. "It only gets weirder from here," they often say from stage. They're not kidding.
Stay In Touch
Skip the FOMO, we'll make sure you don't miss a thing! Sign up for exclusive updates, events, and offers – just for fans like you.