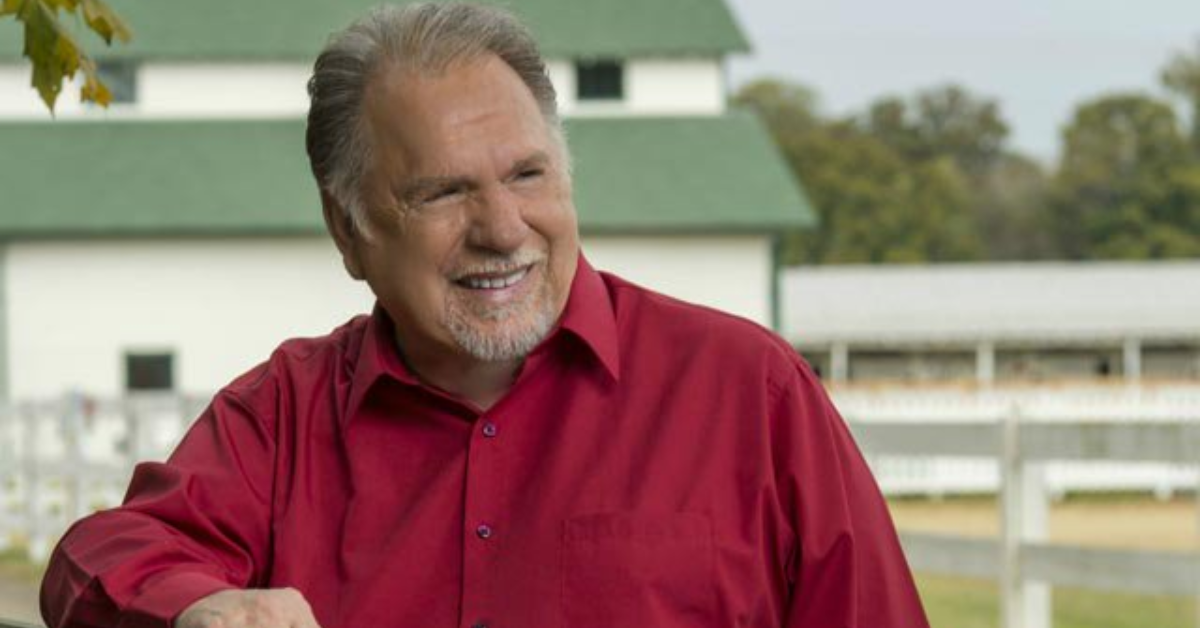 Opry Induction Date
February
7th
, 2020
Artist Information
Gene Watson has built a career on being the kind of country singer who embraces songs that reflect his fans, delivering an unwavering sort of music that's tavern-appropriate, but sophisticated and always, always sung until every drop of heart is wrung clean out. Listen to "Love In The Hot Afternoon," "Fourteen Carat Mind," "Nothing Sure Looked Good On You," "Should I Go Home (Or Should I Go Crazy)" or his signature "Farewell Party," and understand the measure of a master who leans into true country and adult songs with his complete self.
Now Outside The Box offers an even deeper, richer look at the roots of Watson's hard country stylings. Beyond the traditional country he's known for, the dozen songs broaden the music Watson's known for without ever surrendering a speck of his country bona fides. Start with Etta James' sweltering "If I Had Any Pride Left At All," its piano runs tumbling out across a blanket of classic old school background vocals, Watson's deep soul roots are on full display. That consuming desire ignites Brook Benton's "Lie To Me" with the same cocktail of want and swallowing one's dignity to be as close as to "the one" as possible.
"I appreciate anybody who can put the feel in a song," the Texas Country Music Hall of Fame and Houston Music Hall of Fame member explains. "Putting things in perspective is part of it, not just what a song says, but how it feels. I wanted to do something unpredictable, so I wanted to mix up my feelings with a little bit of that slow rhythm and blues kind of thing.
"I have some of that blues-type swing. I've had people comment on that."
Indeed, Watson's ability to slide just a little, to know when to lag on a note has made him one of classic country's most identifiable vocalists. Yes, grown-up themes are part of it, but the ability to slither from note-to-note with such delicious presence sees him delighting audiences six decades into an on-his-terms career. Yes, there's the twin fiddle-basted flame-that-won't go out "I'll Keep Holding Your Memory," the maybe-trying-again waltz with Rhonda Vincent "I've Got One of Those Too," Carl Jackson and Pam Tillis' aching end of a marriage "It Looked Good On Paper" or the tender Skip Ewing/Donny Kees "Some Fools" to keep it country, but that's just the beginning.
Outside The Box takes Watson back to his beginnings.
"My first single, the song I got discovered by Capitol with was 'Bad Water,' originally by the Raelettes with Ray Charles on harmony vocals," Watson says. "My Dad just loved the blues! The old Muddy Waters stuff back then. He could choke a harp now! Take a double harp and choke it down like a single (harmonica) – and just play.
"I never wanted to lose that bluesy thing. I sing a lot of slurs in my stuff. It's why my band leader's the only one who sings harmony with me who knows what I'm gonna do."
Like classic country, vintage rhythm & blues is often complicated stuff. That also intrigues the Palestine, Texas-born and Paris, Texas-raised vocalist. Watson offers, "That old Brook Benton song I cut in the '70s, but I'm a little older and wiser. You know - what's gotta be said if you want to leave things as they are; that idea of what I'll settle for means more now. You realize 'I know I'll never have you, but whatever we have, I'll take it.'"
"Anyone who's been turned away and been hurt, you still turn to (the love). It's Etta James, too. You forget about the pride. This is what I'll do to keep you. Pride when they're cheating, and no pride when they're gone."
Emotional nuance, complicated desires and the conflict of loving the one who hurts you has become an endangered art. Hank Cochran's strolling, streel-drenched "Loneliness Is Eating Me Alive" is an elegant take on being left behind, while Erin Enderlin/Jim "Moose" Brown/Shane McAnally's slow motion "The Blues Are Still Alive & Well" weighs a brave face against the reality of living sadness; each are delivered with the white-knuckle dignity of a man getting by on "whiskey and a song by Keith Whitley..."
Threadbare hopes bind Willie Nelson to Watson on a duet on Nelson's lost gem "Wonderful Future." Watson remembers his son texting to ask if he knew the song. Laughing he recalls, "I thought I knew every Willie song 'cause I've collected his albums all along the way. I said, 'I really like this...,' and we reached out to Paula (Nelson's daughter), then Willie. I felt so strongly about the song, I went in and that's the take you hear."
Though he'd not met Nelson in his breakout days before they coined "the Outlaw" name, Watson paid attention to the unconventional songwriter and vocalist. "I was opening for him at the Oil Palace, and he was late for the show, so I had to play over 45 minutes. I'm not sure I even met him that night, but man... You know, you can call him an 'Outlaw,' but he's pure country."
That pure country – smeared with some soul, bluegrass or cocktail stylings – creates a genre that's both elegant and real. Understanding the common ground is as much the playing as the songs, Watson chose "They Played It," an homage to Nashville's legendary "A Team" of musicians that invokes Hargus "Pig" Robbins' piano from Charlie Rich's "Behind Closed Doors" on its tag. With lyrics that invoked 4-4 time, the numbers system's 1-4-5 progression, Country Music Hall of Famer Pete Drake's steel, Buddy Harmon's drums and Bob Moore's bass, it is a loving tribute to the men who created so many enduring recordings.
That past is also evoked in Joe Allen and Jimmy Ray Sells' stinging rebuke to a returning ex "Who Do You Think You Are." Watson noted, "For years, I hooked up hard and heavy with Joe Allen and Dave Kirby; they found my sweet spot. Joe'd written a song for me for this session, but at the time, this song felt more like what we were trying to do... to round things out a little."
Equally compelling – and unsung – "If She Only Knew," a love song to a longtime mate who's sinking into dementia. The kind of issue most people hold their breath and hope it doesn't happen to the people they love, Watson sings of memory lapses that turn to waiting for those moments when she remembers. With that molasses and hickory voice, he confesses, "I'll take her in my arms and hold her til she starts to feel confused/cause I know that's what she'd want me to do/If she only knew."
"Even now when I'm trying to pick songs, it's not only for me, but for the fans.
"If you tell somebody's life story in a song, something that might've happened to them, then that's a good thing. If you can do that, you've got their attention – and it's not just the songs, but how those songs make them feel."
How you feel. Gene Watson has always been about the feeling. His, for certain, but also the musicians and songwriters whose contributions he brought to life. "I want people to know who I am, but I wanted to stay true to who I am," he begins, laughing a bit. "I am a traditionalist. I'm Texas-born, -raised and still live here in Houston. "I don't want to be part of the Americana scene, the Red Dirt thing, the country music establishment. I didn't want to be a superstar, I just wanted to be true to me."
Stay In Touch
Skip the FOMO, we'll make sure you don't miss a thing! Sign up for exclusive updates, events, and offers – just for fans like you.