Frank Ray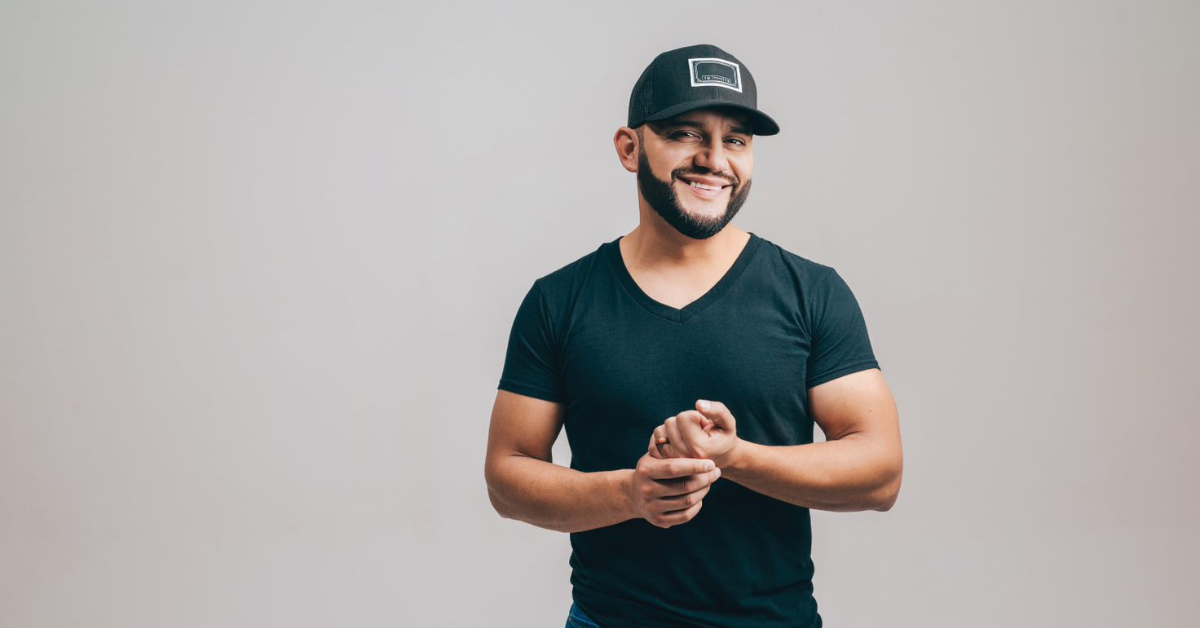 Artist Information
Frank Ray loves Country music. Loves how the songs make people feel, loves how writing lets him bring so many pieces of the world into focus. The smooth singer has a lot of world to bring. A Mexican American. A corrections officer. A 10-year cop. A father. A friend. A son. A husband.
Born and raised in New Mexico (just north of the Mexican border), with stints in El Paso and San Antonio, the songwriter weaves between cultures effortlessly. Embracing the similarities, he created a life out of the emotions that bring people together and create commonality. "I was a 19-year old twig when I went to work at the detention center—definitely not a cop who walked in a room and everything stopped. I learned that listening and creating a connection with people is a great way to defuse a situation," he explains.
That same palpable honesty and empathy defines Ray's debut for BBR Music Group/ Stoney Creek Records. Already achieving two No. 1's on the Texas Country Regional Radio chart, the supple tenor is poised for a nationwide audience. A versatile artist who turned to music as a stress buster for the pressures of being a police officer, Ray put together Border Ave, a band that played everything from Emo Pop to R&B but leaned into the Strait, Tracy Lawrence and Tim McGraw-inspired '90s Country-style songs Ray wrote and consumed. It worked in ways he couldn't have imagined. Before long, they won a battle of the bands, earning an opening slot for Keith Urban.
"Playing Las Cruces on a Tuesday night, Keith Urban drew 10,000 people," Ray remembers. "We had all this support, people with homemade signs; the police department turned out. Being on that big stage, I thought, 'This is what I want...' But for the band, that moment seemed to be the culmination." Ray knew in his soul music was where his heart was. Enter Oscar Chavira, a Texas manager, who recognized the spark in the young performer. After their initial meeting at the manager's Texas home, the businessman informed Ray, "You had me sold when you walked into a business meeting with a baby. You've got balls."
Promising to get Ray on Texas radio and into a proper studio, they struck a deal and started chasing a dream. Another Battle of the Bands brought contact with noted musician and Songwriters Hall of Fame member Steve Dorff. After listening to Ray sing, he not only took him in the studio, Dorff opened up his vault of late son Andrew's songs. Suddenly, the magic was happening. A major Los Angeles Times profile proclaimed of his live show, "Ray's voice has quick power. It can dip deep and fly, and with the twist of a syllable, he can sound like a grown-up Backstreet Boy or Vicente Fernández, the Mexican king of Ranchera music. He roamed the stage as if set loose at recess. The crowd swayed beneath the American and New Mexican flags. Their faces — white, Latino and Native American — were a different portrait... living at the border's edge, a mix of cultures and rhythms bound and tempered by dust storms, day laborers and children fleeing violence in Honduras and Guatemala."
As much as those truths temper Ray's reality, he's not looking to be the Mexican-American Country singer. When eight labels came a-knockin', Ray made sure he chose a label who would understand and support him for who he is—a passionate Country artist and entertainer, proud to share his talents, influences, stories and life with the world—one who reveres Freddie Fender, Johnny Rodriguez, the Texas Tornadoes and Vincente Fernandez but loves Willie Nelson, Gary Allen, Tim McGraw and Strait. "George Strait gets that Ranchera music, Mariachi and Country music all go hand-in-hand—like when he did that cover of 'El Rey' on Twang. He understands and respects this is a culture thing, the same way I do," adding "I'm excited to bring a little more of that to the genre."
"Streetlights," the lead track, embodies all of it. A romantic uptempo that changes time signature, it's resplendent with gut string guitars, bouncing bass lines, horns and Ray's voice, which is as friendly as it is seductive. One listening gets swept up in the track and the swelling chorus. He offers, "It's the song where we put it all together, share all the cultures. But it's also just a song that feels really good—it's bright and constantly moving." Equally engaging, "Good On You" brings a sultry take on escaping the bougie for the wide open. The sleek arrangements, the swooping vocal licks suggest a Pop sensibility that's almost New Jack Country. With full-on brio, he revels, "It lets me do these vocal runs that go back to Boyz II Men and Brian McKnight and allows me to stretch and have fun as a singer— and the people on the dance floor, well, they like it 'cause they get to get close."
And then there's the brazen '90s Country "We Got'Em," which plays like a Sunday get-together at his family's place. All kinds of hospitality, food, fun, good times for good ole boys, little kids, elder aunties and uncles. Laughing, he explains, "Sara (Knabe, VP A&R, BBR Music Group) at the label didn't really understand the song, or really know who I was until she came out to the house. You walk in and you're family. There's tequila everywhere, great food, so much laughter and tons of people and little kids running around. The more the merrier."
That pervasive "y'all come" permeates Ray's music. You can feel the invitation, sense the joy in how the songs play out. Frank Rogers known for his work with Carrie Underwood, Darius Rucker and a slew of other heavy hitters (40 No.1's and 75 more Top 20 hits), saw that and signed Ray to a publishing deal – "which means people know I've got songs, and I can get the really good songs" – opening the flood gates of record companies clamoring to sign the friendly young man who shares a birthday with Elvis.
Having spent the last few years growing his career, touring the nation and sharing stages in support of artists like Kane Brown, Brett Eldredge, Luke Bryan, Kip Moore, LANCO, Old Dominion, and Hunter Hayes and signing with some of the top players in the game, the high energy performer is ready to take things to the next level. 
Stay In Touch
Skip the FOMO, we'll make sure you don't miss a thing! Sign up for exclusive updates, events, and offers – just for fans like you.