Everette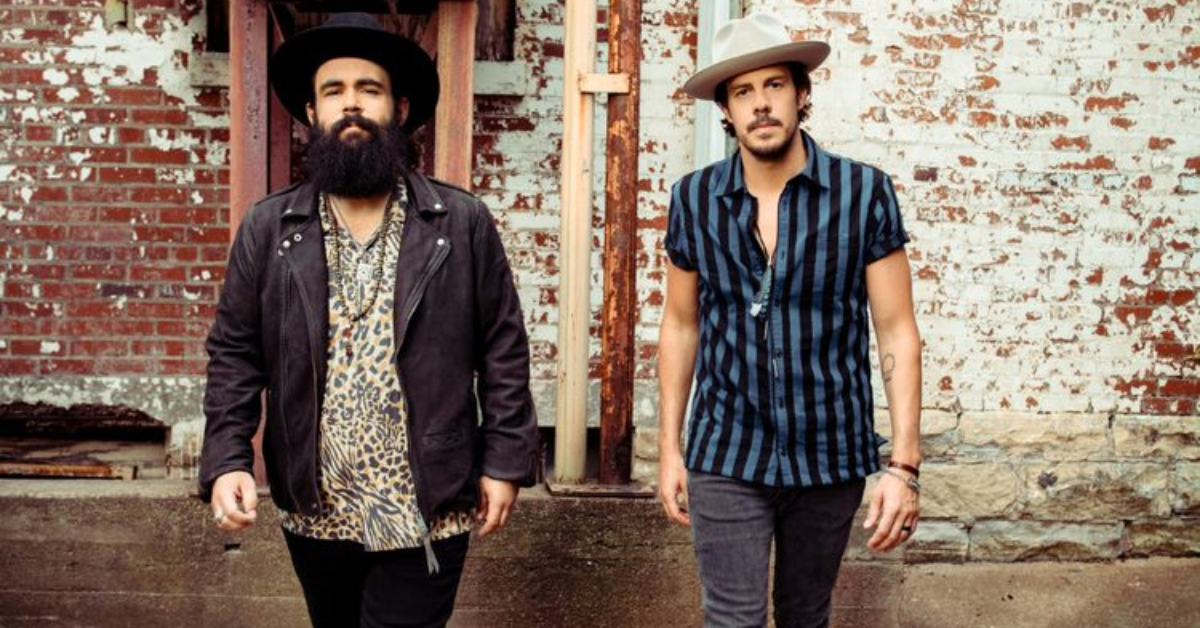 Hometown
Bullitt County, KY
Artist Information
Rooted in country, rock & roll, southern storytelling, and heartland hooks, Everette is glued together by two Kentucky natives who write their own songs, play their own instruments, and proudly blur the boundaries between themselves and their audience. For the boys, music is all about community. It's about connection. That's why the duo's motto — "We are Everette" — isn't just a statement about the musical bond shared by bandmates Brent Rupard and Anthony Olympia. It's a reference to the communal bonds they share with their fans, too.
Years before crystallizing their sound with Kings of the Dairy Queen Parking Lot — a 14-song project produced by Luke Laird and split into two volumes, titled Side A and Side B — Brent and Anthony met in their early 20s in their hometown of Bullitt County, Kentucky. The two began writing songs together, taking inspiration not only from the artists they both loved — including Tom Petty, the Eagles, and Randy Travis — but also from their individual record collections. "It's like a Venn diagram," Anthony says of Everette's unique sound. "There's a lot of music we share in the center, but there's a lot we don't share, too. It's yin and yang. It's a mixture of everything."
Before moving to Nashville and officially forming Everette — named after George Clooney's philosophy-spouting, folk-singing character in O Brother, Where Art Thou? — the musicians both headed to Bowling Green, Kentucky, where they cut their teeth playing four shows a week while attending Western Kentucky University. Bowling Green was a diverse city, and the duo's concerts became a melting pot not only of different sounds, but of different walks of life, too. "Our shows became this place where bikers, hippies, college kids, white collar, and blue collar Kentuckians all came together. We fit in with all of those people, and they fit in with us, too." It was the pair's first time witnessing the kind of community that would eventually rally around Everette's salt-of-the-earth songwriting and top-shelf musicianship.
That community truly blossomed in Nashville, where Brent and Anthony headed after graduation. There, they began performing together as Everette, combining years of friendship into collaborative songs that told universal stories about love, family, long days, and wild nights. They officially unveiled that sound with their 2018 debut EP, Slow Roll, but it was Kings of the Dairy Queen Parking Lot that showcased the full range of their songwriting. Brent and Anthony co-wrote all 14 songs on Side A and Side B, teaming up with collaborators like Bryan Simpson, the Warren Brothers, Brent Cobb, Matt Jenkins, and Bobby Pinson along the way. Before recording those songs with Grammy-winning producer Luke Laird, they whittled them into shape during a monthly residency at the Springwater Supper Club & Lounge, a no-frills dive bar sporting one of Nashville's smallest stages. 
"Those shows forced us to strip things back and focus on the essence of each song," says Anthony. "There wasn't a big sound system. There wasn't a smoke machine or a light show. It was just us, playing as a four-piece band, watching this residency grow into a monthly party that people really loved. Fans would show up. People from the music industry would show up. Everyone hung out together and enjoyed the music, and it was so impactful."
Kings of the Dairy Queen Parking Lot's first half, Side A, makes an impact of its own. There are wild 'n' rowdy drinking songs ("Dang the Whiskey"), falling-in-love salutes ("Way Back"), country-rock breakup anthems ("Break it to Me"), and tributes to the wives who've supported Brent and Anthony's dreams for years ("Love Me Like I Am"). From the funky, party-ready guitar riffs that kick off the EP's opening track, "Can't Say No," to the heartfelt lyrics that turn "Momma, I'll Be Okay" into a touching tribute to family, Side A is modern country music at its finest: one part twang, one part rock & roll attitude, and a generous dose of anthemic hooks. The lyrics may be biographical, but these songs are for everyone. They're not just Everette's stories, after all. They're ours. 
"Everyone remembers that time when they were younger, hanging out in that one spot with their friends, gaining their first taste of freedom," Brent says, nodding to the project's epic title track. "Most small towns in Kentucky had a Dairy Queen, but everybody had a spot like that where they hung out as kids, whether it's a stoop in New York City or a Walmart parking lot in south Georgia. Everyone remembers where they first felt that feeling."
"We dont care where you come from," Brent says. "Whether you're a city person or a country person or from Mars, you're always welcome at the Everette party."
Stay In Touch
Skip the FOMO, we'll make sure you don't miss a thing! Sign up for exclusive updates, events, and offers – just for fans like you.