Opry NextStage
Elvie Shane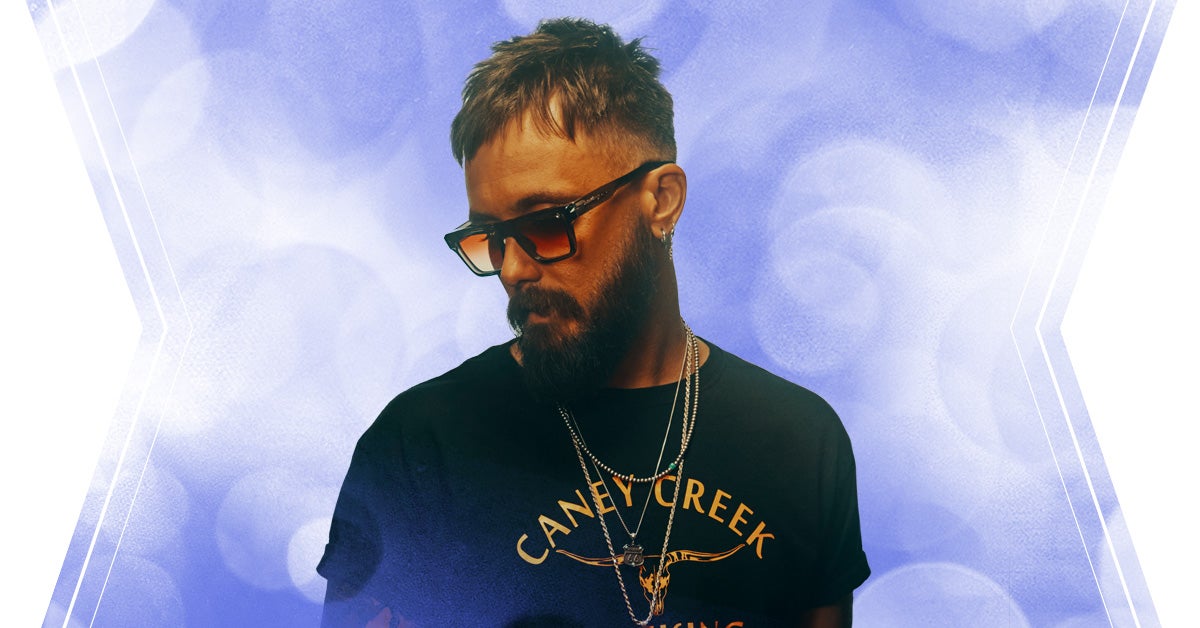 Artist Information
Kentucky-born and Gospel-bred Elvie Shane aspires to bring his blue-collar upbringing and vibrant American lifestyle to the masses with his distinctive brand of Country music. The BBR Music Group recording artist has carved his own path within the genre by combining honest storytelling with gritty electric guitar licks and unmistakable Southern swagger. Elvie's larger-than-life personality and hard-to-believe exploits have the makings of an action-packed film and rather than display them on the big screen, the singer-songwriter culls those colorful experiences into his music.
Born in Caneyville, KY, Elvie was the third of four children to his church-going mother and truck driving father. Early musical memories include Sunday mornings singing hymns in church with his mother before returning home to join his father under the hood of an old Ford as Steve Earle and John Forgerty poured out from the speakers. His home life and parents are greatly rooted into his lyrics as he confesses, he has a "temper like his and a heart like hers."
In the fourth grade, he joined his school's choir and by ninth, he was invited to front a rock band  after a spirited performance at a church revival. A rowdy child prone to getting into mischief, singing became a positive outlet for Elvie where he channeled his energy into music and tried to stay out of trouble.
"There's always been this balance of a little Rock-n-Roll and Jesus in my life. I appreciate both ends of the spectrum," Elvie, who briefly served as an evangelist preacher until he realized it wasn't his calling, admits. This duality can be heard within the swampy revival anthem "Sundays In the South," a vivid story-song that gives a nod to his mother and pays tribute to his religious upbringing that is equal parts tent revival and nostalgia of Elvie's often trouble-filled youth.
An English Literature and Creative Writing major during his time at Western Kentucky University, Elvie was famously turned away from his school news paper for his Hunter S. Thompson-inspired approach to writing. That didn't stop his creativity though, as Elvie credits a professor for urging him to enter some of his work into a writing contest where he won several awards. He never did complete his schooling, and later took a break from music while navigating life as a family man with his wife and stepson in Kentucky.  
Years later at a party, Elvie picked up the guitar and performed a Chris Stapleton song—after discovering he could sing, his friends in a band convinced him to join them on the road as an opener. While he enjoyed his time out on the road, he never considered pursuing a career as an artist. At that time, Elvie felt his Bruce Springsteen-influenced heartland songs and the descriptive style he was writing in didn't fit the country landscape of the 2010s. The 2015 CMA Awards turned that all around following Stapleton and Justin Timberlake's electrifying performance. In that moment, Elvie knew there was a place in Country music for him and started making frequent trips to Nashville to co-write and play any show he could.
Elvie finally found his voice as an artist after penning "County Roads,"a rollicking ode to his upbringing. The song serves as not only the title track to his debut EP, set to be released in April, but the ultimate blend of his love for Country storytelling, his soulful vocals and Classic Rock influences with domineering guitar tones and a stomping beat. It also serves as a nod to his early upbringing as the song includes backing vocals from his high school choir. Also paying homage to his roots are songs nostalgic songs like "My Missippi" that looks back fondly on the one that got away as well as "Sundress" which finds Elvie reminiscing over unrestrained teenage love as well as the inspirational "Keep On Strummin'" that details the tumultuous family life and oddessey Elvie took to pursue his dream. "Nashville bound with my head in the clouds/ They said with hopes so high boy, it's a long way down/ But I was born and raised American tough/ If I get knocked down, then I'll just get back up," he croons on the latter.
In 2018, his honest songwriting was further displayed on "My Boy," a heartfelt story song penned about his stepson. "He ain't my blood, ain't got my name/ But if he did I'd feel the same/ I wasn't there for his first steps/ But I ain't missed a ball game yet/ And that ain't ever gonna change/ I could never walk away," he sings on the tender ballad. A video of his performance went viral, quickly amassing six million views that turned into signing a publishing deal with Rome Phrey Publishing and several label meetings. He signed with BBR Music Group in early 2019 and released "My Boy" as his first song on the label amidst the pandemic in 2020.
Now Top 40 and climbing on Country radio, the song went viral once again as videos of stepchildren playing the song for their stepparents flooded social media. The heartwarming track connected with blended families in such a beautiful way, leading Elvie to release the sister version, "My Girl." With only one song released, he was named to Pandora's 2021 Artist to Watch list as well as Music Row's "Next Big Thing" 2021 list.
"That song has really been the driving force of my career. A lot of these songs are really rock 'n' roll and a little edgy, but then you've got this one tender song about a father's love for his stepson," Elvie says. "I want my music to make people think and I want it to be as raw and real as possible."
Stay In Touch
Skip the FOMO, we'll make sure you don't miss a thing! Sign up for exclusive updates, events, and offers – just for fans like you.