Drew Holcomb and the Neighbors
Artist Information
There are no strangers at a Drew Holcomb show. For the better part of two decades, the award-winning songwriter has brought his audience together night after night, turning his shows into celebrations of community, collaboration, and contemporary American roots music. Strangers No More, the ninth album from Drew Holcomb & The Neighbors, celebrates that sense of togetherness. Produced by Cason Cooley, it expands the band's mix of timeless songwriting, modern-day Laurel Canyon folk, amplified Americana, and heartland rock & roll. "All The Money in the World," with its deep-pocketed groove that showcases The Neighbors' musicality, is punctuated by blasts of brass, marking the band's first song to feature horns. "That's On You, That's On Me" makes room for barrelhouse piano, slide guitar, and the greasy grit of a juke joint rock band. "On a Roll" and "Possibility" are Springsteen-sized rock & roll melodramas that wail and exalt, their cinematic arrangements built for the large rooms that Holcomb regularly plays these days. "Fly" is a reflective, finger-plucked folksong. Finally, there's "Dance With Everybody," a lively tribute to the live show that brims with a joyful optimism — a feeling that was often missing during the band's earlier years, when their shows weren't nearly as packed. Song by song, Strangers No More offers an all-encompassing view not only of the places Drew Holcomb & The Neighbors have been, but where they're headed next, too. It's an invitation into the band's world. Strangers no more, indeed.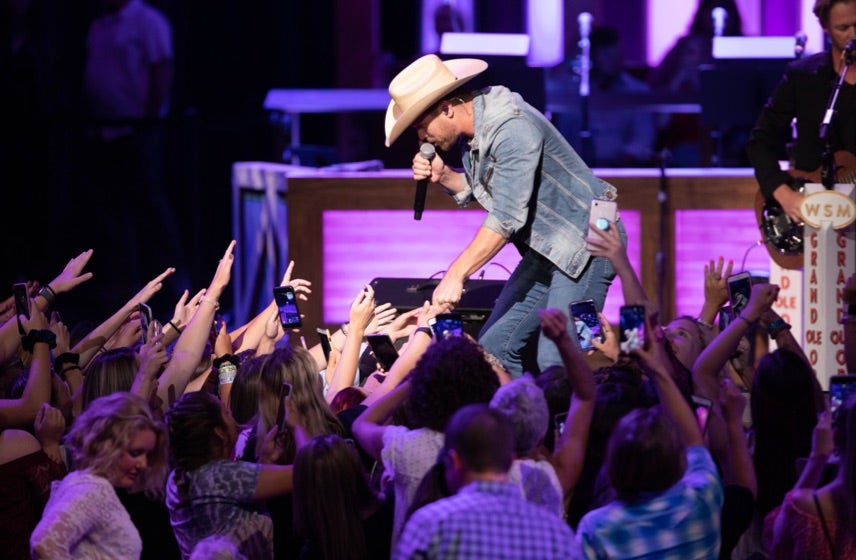 Opry House
Featuring Carter Faith, Drew Holcomb & The Neighbors, Craig Morgan, The Isaacs, more to be announced...
Stay In Touch
Subscribe for updates, events, offers and more. Sign up to receive our communications, please fill in the following fields and hit submit. Thanks, and welcome!