Drew Baldridge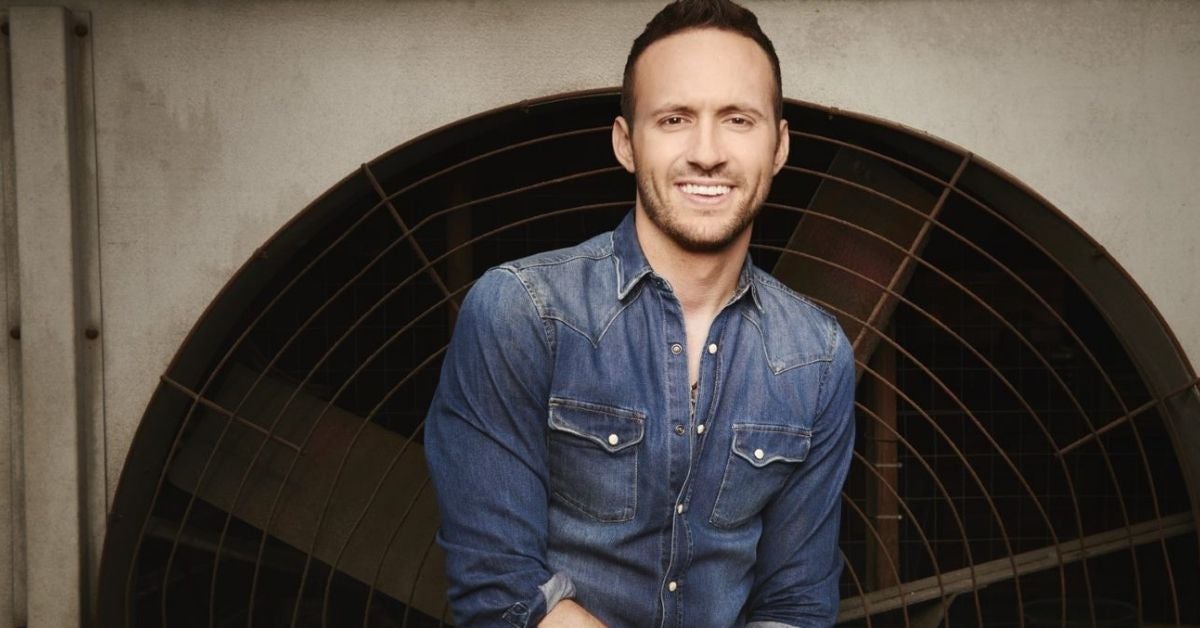 Artist Information
"It's really who I am. I love to dance," Baldridge says of his debut single. "Sirius XM jumped on it. CMT loved the video and they put it on. I was kind of scared at first about how people were going to take to it because it is really different, but it has taught me to not to shy away from my influences and to just do what I love. I think that's what people like about it is they can see when I'm singing it on stage that I love it."
"Dance with Ya" isn't a song that just happened by accident. Baldridge was very intentional when he went to collaborate with co-writers Chris Yarber and Jake Mitchell. "I had a plan for what I wanted to write. I saw the outcome before we even wrote it and it's been really cool to watch it take off," Baldridge says with an infectious smile.
"Guys like Michael Jackson created moments within their song structure that allowed them to interact with the audience and dance. It was kind of signature to them and I always looked forward to those musical breakdowns. I knew I wanted to write a song where I could create moments like that. I even wanted my band to get into it. They hated me at first, but now it's one of the biggest parts of our show. People just freak out and love it. It's been exciting to see that this is the song that's been the one to open doors for us."
Baldridge's plan is paying off. The horn-infused party anthem works because it captures a facet of the Illinois native's talent that has been part of his life since he was a child in the tiny town of Patoka. "I love to perform. I always did talent shows growing up," he recalls. "I have so many home videos that are really embarrassing. We watched them back-to-back a couple months ago and just died laughing. It starts out when I was in second or third grade and I did a 'Thriller' dance. I had a couple of buddies dress up as monsters and I was Michael Jackson and then we did 'Men in Black,' 'The Blues Brothers' and 'Grease.' When I was older, I started singing in church. My dad sang too and we performed in a quartet together."
He grew up soaking up a variety of musical influences — Southern gospel greats The Cathedrals, country superstars Alabama and even Earth, Wind & Fire. Though he loved performing, the 6'1" in Baldridge was also a natural athlete and earned a college scholarship to play baseball, but a birthday gift from his mother changed his plans.
"I went to a Josh Turner concert when I was 18. Mom bought me tickets for my birthday and surprised me with a trip to Nashville," Baldridge says. "I'll never forget sitting there watching his concert and thinking, 'You know what? I REALLY want to do this. If he can do it, I can do it.' It was the night I decided I was going to move to Nashville. At 19, I moved here and just started in diving in. Even though I was going to go to college and play baseball, I just told my mom, 'Hey I think God is calling me to do something different,' and that's when I turned down my scholarship and moved to Nashville."
After arriving in Music City, he threw himself into the local scene — writing songs and performing at local nightspots. "I met some of my best friends through playing those writer's nights," says Baldridge. "I went to the Bluebird Café, which ended up being great for me. Its where I first met my publisher, Rusty Gaston, who turned out to also be a champion and a mentor."
Baldridge has grown as a songwriter and performer since those first nights at the Bluebird Café. His buoyant personality and gift of penning slice-of-life songs that connect with his audience has led him to tour extensively, opening shows for Cole Swindell, Jerrod Niemann, Eric Paslay. Dustin Lynch and others. Yet, it's his versatile and powerful vocals that take center stage on his upcoming album debut, Dirt On Us, available nationwide on June 10, 2016. The Illinois songwriter penned 11 of the album's 13 tracks alongside award-winners Tim Nichols ("Live Like You Were Dying," "The Man I Want To Be"), Monty Criswell ("I Saw God Today," "Like Jesus Does") and JT Harding ("Alone With You," "Sangria"). Songs like "Tractors Don't Roll" and the gospel remake "It Is Well With My Soul" channel Baldridge's hometown and upbringing, while " Train" and "Dance With Ya" portray the 24-year-old's charismatic personality.
Raised working on his grandfather's farm, singing in church on Sunday and playing sports have provided a strong foundation for Baldridge and have given him a deep well to draw from as a songwriter. "My music comes from a real place," says Baldridge, "and when people hear my songs, I think they'll realize this is who I am."
Stay In Touch
Subscribe for updates, events, offers and more. Sign up to receive our communications, please fill in the following fields and hit submit. Thanks, and welcome!