Opry NextStage
Conner Smith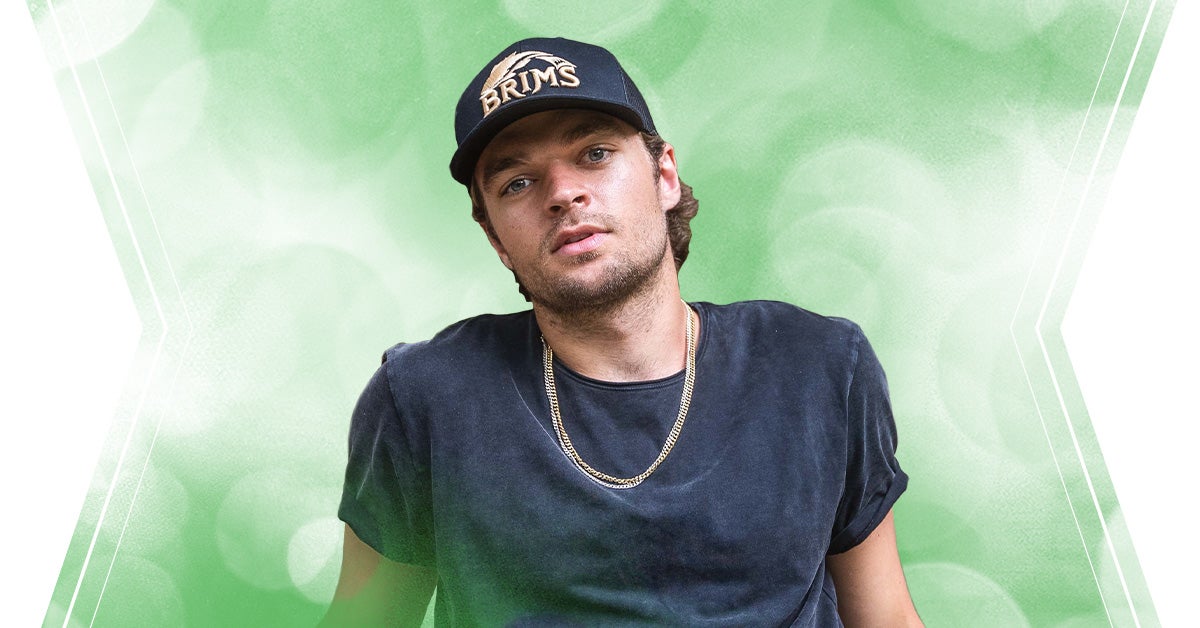 Opry Debut Date
May
28th
, 2022
Artist Information
They say "when you know, you know." That's undoubtedly true for Conner Smith, who penned his first song at the age of 7 after visiting the Grand Ole Opry for the first time. He caught the country music bug on that first night and never lost sight of his dream of being a songwriter and country musician. And now, hot off a summer tour with megastar Thomas Rhett, the 21-year-old is poised to make his mark on Music City.
Catching the Country Bug
Born in Chattanooga, Tennessee, Conner moved with his family to Nashville when he was 5 years old. His dad worked in healthcare, and his mom was a TV reporter who loved country music. It was her love of country—and her access to musicians, thanks to her job—that sparked Conner's first interest in music.
Two years after moving to Nashville, Conner and his family visited the Opry for the first time. As he watched Hal Ketchum perform on stage, 7-year-old Conner was mesmerized. That night, he went home, picked up a guitar, and wrote his first song ever. Soon, he was writing and playing daily.
"In my head," Conner said, "I decided I'm going to write songs for the rest of my life."
The more he wrote, the more his parents could see just how talented he really was. His storytelling was mature; much deeper than a typical kid would write.
"I fell in love with writing songs really early. I fell in love with the idea of telling the story, and being able to say something in a song you can't even say in a conversation, and moving people through a lyric," Conner remembered.
Starting to Get Noticed
Growing up in Nashville, Conner was able to see that songwriting was a realistic job and goal, and those who understood his talent encouraged his success.
When he was 14, Conner wrote a song about his great grandparents' love story. The first time he played it for his parents, they began to cry. "You're going to play that song on the Grand Ole Opry one day," his mom said.
"My family saw early on that I was passionate," Conner said, "and they never hesitated to support that in every way."
He signed his first publishing deal at age 16 while he was still in high school. In his teens, Conner juggled classes, playing center field in baseball, and working on Music Row. He signed a record deal right out of high school with The Valory Music Co., an imprint of the Big Machine Label Group.
Dreams Come True
A songwriter through and through, Conner wrote five of the six songs on his debut album, Didn't Go Too Far, released in 2022. He also joined Thomas Rhett on his "Bring The Bar To You" Tour in the summer and fall of 2022.
Joining the tour was a full-circle moment for Conner. "When I was 16, I took a girl on a date to a Thomas Rhett show in Nashville," Conner laughed. "And the next Monday at school, she broke up with me in the high school parking lot. Which is hilarious because it's just like five years later, I'm on the tour. It's those little moments that are just crazy to me, to realize how far my dreams have come."
Conner's star continues to rise. He's been named an Opry NextStage Artist, one of Spotify's Hot Country Artists to Watch for 2022, Amazon Music's 2022 Amazon Artist to Watch, and he's on the list of Artists to Watch 2022: The Pandora Ten List—the only country artist on the list.
Opry Debut
Conner made his Opry debut on May 28, 2022. "Being at the Opry, every time it's like walking into a holy church," he says.
On stage, he played his first top-40 single, "Learn From It," as well as that song he wrote for his great grandparents at age 14, "Jesus & Me." Among the group of his 60 friends and family in the audience was his mom, who predicted he'd sing that song in the Circle all those years ago.
"What I should sit here and say is I never dreamed we'd be at the Opry," his mom said. "But it's not true. I dreamed it, I knew it, I believed it—"
"And he did, too," his dad finished.
"There are a few moments in your life that you're standing in a moment like, 'I will truly never forget this,'" Conner said of his Opry debut. "That was one of the best moments of my life."
At the end of his performance, Conner received a standing ovation.
"My biggest goal is to be a part of the history of country music," he said. "To play a role in the history of Nashville."
When you know, you know. And one thing we know for sure: Conner Smith is only just getting started.
Stay In Touch
Skip the FOMO, we'll make sure you don't miss a thing! Sign up for exclusive updates, events, and offers – just for fans like you.