CJ Solar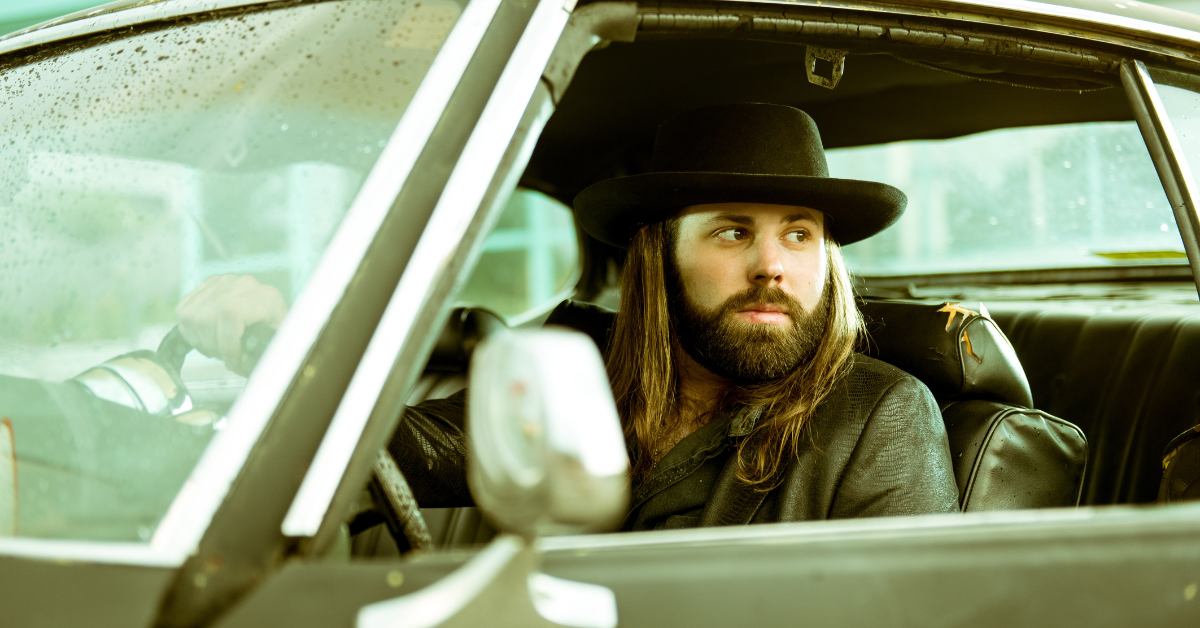 Artist Information
With the fuel of Country, Southern rock and Delta blues pumping through his veins, CJ Solar is a natural at fusing all of his influences with pure musical talent and vocal chops into a badass sound. His vocals, songwriting and rousing stage performances have him turning heads in Nashville, his hometown of Baton Rouge and beyond. Though he's released three EPs and racked up millions of streams, Solar says the driving force behind his untimely success isn't fame nor fortune – it's just a diehard infatuation with the music he grew up on.
"So much of my music is influenced by the soul of the Louisiana musicians and culture I was surrounded with growing up," said the artist Rolling Stone Country named as one of their "New Artists You Need To Know."
As 2021 came to a close, CJ's career began to catch a new fire. He opened for his heroes Lynyrd Skynyrd at the massive Pepsi Gulf Coast Jam in Panama City Beach and then signed a new publishing deal with Edgehill Music Publishing. His first full-length album, the nine-song The Future's Neon, hits August 5, 2022 and features the hit single "All I Can Think About Lately."
The title track single of Solar's Coming My Way EP became his first to hit the Top 10 on MusicRow and peaked at #31 on the Billboard Indicator chart. The hilarious "Coming My Way" music video continues to receive heavy play at outlets across the country. The hard hitting "Watered Down Whiskey" single drew a rave review from famed journalist Robert K. Oermann in MusicRow Magazine: "The production sounds bigger and beefier this time around, and he's singing with renewed vigor. As we've come to expect from him, it's also quite well written."
His Get Away With It EP was released in 2018 and yielded the Top 15 singles "Airplane" and "American Girls," two of the highest charting singles from an independent artist. Rolling Stone Country listed "Airplane" as one of their "10 Best Country and Americana Songs of the Week." The chart success of both singles led to CJ being named "Independent Artist of the Year" at the 2019 Annual MusicRow CountryBreakout Awards ceremony and being nominated for "Breakthrough Artist-Writer" at the 2019 MusicRow Awards.
Solar's critically-acclaimed debut EP, Hard One to Turn Down, hit in 2016, and The Daily Country wrote, "Solar injects a hefty (and welcome) dose of Southern rock into his country, which melds perfectly with his gravelly vocals." The Shotgun Seat welcomed the EP as "the perfect pairing of country storytelling and
rocking rhythms, married by his dynamic vocals." His "Tallboy" single garnered over two million streams on Spotify, and the music video hit #1 on the fan-voted CMT 12 Pack Countdown after spending 13 weeks in the countdown. The followup single, "Just Another Day in the Country," was one of the fastest rising and highest charting debut singles for an independent artist.
In a business of dreams, one of CJ's biggest ones came true on September 7, 2019 when he was invited to make his debut performance on the Grand Ole Opry. The appearance held special significance to CJ. At the age of 12, he, his parents and two brothers attended an Opry show while on a family trip to Nashville. Dierks Bentley, Brad Paisley and Blake Shelton performed that night, and CJ made the quality decision that very night to follow in their footsteps.
As a songwriter, CJ has co-written two #1 country singles: Morgan Wallen's "Up Down" smash hit featuring Florida Georgia Line and Jameson Rodgers' "Some Girls." "Up Down" garnered him an ASCAP Award and the Nashville Songwriters Award for "10 Songs I Wish I'd Written." He co-wrote Jason Aldean's "I Don't Drink Anymore," Jerrod Niemann's Top 30 single "Blue Bandana" and "The Regulars" and Justin Moore's "Between You & Me." He also had writing credits on Mike Ryan's "Damn Good Goodbye" and Kyle Park's single, "What the Heaven," which hit #1 on the Texas regional radio chart.
A road warrior at heart, CJ is growing his fan base opening for such artists as Chris Janson, Gary Allan, The Cadillac Three, Old Dominion, Aaron Watson and even his heroes like Lynyrd Skynyrd, 38 Special and Hank Williams, Jr., as well as headlining his own dates across the country.
"I just want to write songs that say something that really means something. I want to ride around in a van, tour the country, and play songs with my buds. Everything I do in music, I want to do it for the love of the music and the sake of the song.
Stay In Touch
Skip the FOMO, we'll make sure you don't miss a thing! Sign up for exclusive updates, events, and offers – just for fans like you.