CeCe Winans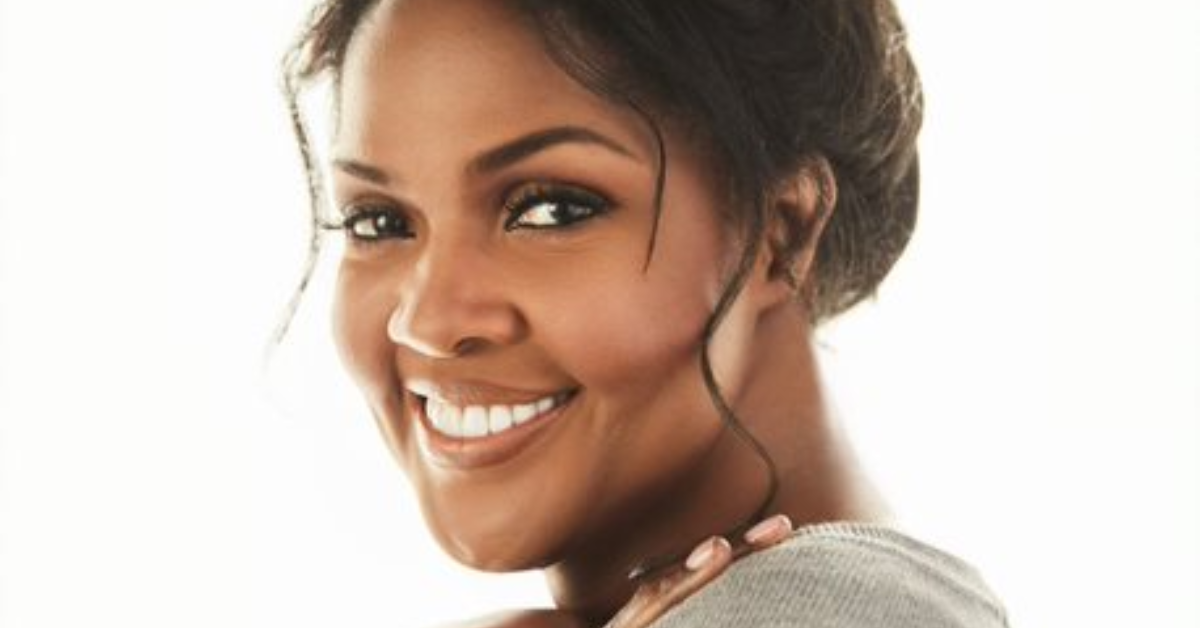 Artist Information
If you ask CeCe Winans what drives her, the answer will be far removed from her endless list of accolades, best-selling albums, widespread industry recognition, and vast amounts of press coverage.
She'll make no mention of the multiple GRAMMY®, Stellar, and Dove awards she's garnered over the years, let alone the several gold-and platinum-certified albums she's scored-not even those she nabbed wi
th brother BeBe as part of the hit-making duo BeBe & CeCe Winans.

She won't tell you she's graced the covers of high-profile publications such as Essence, Jet, CCM, and Today's Christian Woman, among countless others, or that she's made her rounds in the talk-show circuit, making appearances on The Today Show, Good Morning America, Oprah, Live with Regis & Kathie Lee, and more. And radio hits? Forget about it.

When all is said and done, CeCe's heart lies someplace else. Thy Kingdom Come (PureSprings Gospel), her eighth solo album, is a reflection of where her heart resides: in the very inner court of the heavenly realms, where Christ Himself is enthroned.

"When you're in the throne room, your focus is just God," CeCe says. "Nothing's more powerful than that. When you do other music-positive music, gospel, inspirational, whatever you want to name it-you're teaching lessons to other people, which is still very important. But nothing is more powerful than when you're face to face with God."

Purified, CeCe's chart-topping 2005 release, saw the singer entertaining her pop sensibilities, proving once again that she excels at interpreting buoyant, life-affirming songs that a wider audience could embrace. But Thy Kingdom Come is different: it finds the gospel veteran going back to what she does best, namely, lavishing honor and glory upon the King of Kings, while rallying His people to live like royal priesthood.

Not one to pick favorites, she says she loves both ends of the spectrum. But something about singing for God and His church strikes a cord in her that not even the most uplifting, stirring pop tune can.

"Singing for God and his people, It's more home for me," she says. "I'm most comfortable because I don't even have to think hard. It's something I love and I've been doing it for a long time. It comes from the heart. It touches the heart. I get lost in His will. I guess I have more fun shouting from the mountaintop."

And shout she does. For all intents and purposes, Thy Kingdom Come is one of the most empowering, moving collections of songs CeCe has recorded thus far. To make sure she reached the summit, she wrote or co-wrote 8 of the 14 songs on the project and she enlisted a who's-who of producers to help her get there, including Tommy Sims, Luther "Mano" Hanes, Percy Bady, new comer Christopher Capehart and his production partner Brannon Tunie, Cedric & Victor Caldwell, and even her own son, Alvin Love III.

Together, they crafted one of the most compelling and complete works in CeCe's career, combining into one the best-known elements of her beloved repertoire, including the splendor of Alone in His Presence, the worshipful spirit of Alabaster Box, the celebratory nature of her self-titled effort, and the praise-and-worship class of Throne Room.

From the driving, congregational vibe of the project's second track "Forever", written by CeCe, one can sense she is once again in her home turf, doing what she loves for an audience that knows what she's all about. The song is a rousing anthem for the church-a Sunday-morning praise session like only a Winans can deliver.

From there, Thy Kingdom Come ebbs and flows through a variety of styles and movements, spanning energetic urban gospel, beautifully orchestrated balladry, and joyful corporate worship. No matter where she stands in the musical spectrum, CeCe simply owns the lyric, cognizant that she's simply preparing the listener for deeper intimacy with the Divine God.

"It's great to sing songs that help us or that encourage us to live right, or to talk right, or to love each other-and those are all powerful messages, things that God smiles upon," CeCe says. "But when you just talk about the power of the living God and His awesomeness and His holiness, nothing is more powerful than that. It penetrates the heart more than anything."

Early on in the disc, CeCe seems intent on ushering saints to that place. "He counted us worthy, so let's be worthy," she declares triumphantly in the motivational, urban reggae-pop "Worthy". The song sets the stage for first radio single "Waging War", a glorious anthem that, once again, reassures believers that the battle is already won-that the victory is ours to take, Christ is our banner and we must be willing to fight.

Through "The Coast Is Clear", a song written by CeCe's son Alvin Love III, CeCe invites worshippers to the presence of the Almighty Himself, bidding them to enter into sacred ground. In addition songs like "Oh Holy Place" and "You're the One", two heartfelt, beautifully arranged displays of symphonic grandeur, punctuated by live instrumentation and emotive piano, portray CeCe's unmistakable gift for worship.

That place, CeCe says, is her favorite place to be.

"Being on the corner, preaching to the lost, which is what Jesus came here for in the first place, is important," she says. "But when you just sit in the sanctuary, you're just surrounded by His presence. You just rest in the sanctuary, you're just surrounded by His presence. You just rest and you flow there".

"At the end of the day, if I'm sitting in church, I'm really happy, I'm really at home. When you're outside of that, it becomes more about the call. But when you're inside, you don't have to be mindful of other things. You're just alone in His presence."
Stay In Touch
Skip the FOMO, we'll make sure you don't miss a thing! Sign up for exclusive updates, events, and offers – just for fans like you.