Callista Clark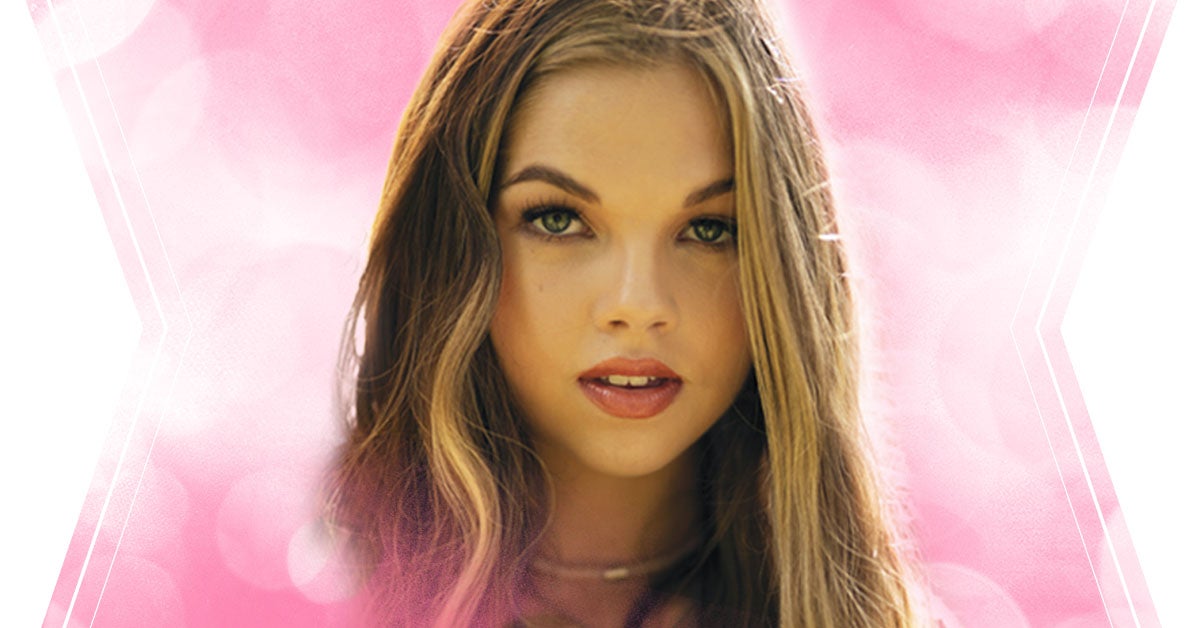 Artist Information
You could say Callista Clark never quite fit in with kids her age. She's been called different. The shy one. An old soul. But Callista Clark is also focused. Determined. A rare gem who discovered her passion early and has poured her life into it. And at the ripe age of 18, she's ready to show the world what she's made of.
Small-Town Roots
Callista Clark was born and raised in Zebulon, Georgia, population 1,427. She actually still lives there with her parents and two siblings, an older brother named Ty and a younger sister named Elena.
"I was born and raised in Zebulon. It's a very small town where everybody knows everyone, and I love it," Callista said.
The first place she ever sang was her granddad's church. As small towns go, her granddad was the pastor, and her parents led worship at Sunday service. It was Callista's mom who taught her how to harmonize.
"My mom knew that me and my siblings loved to sing together. And so she was like, instead of singing separate, what if you guys learned how to harmonize with each other?" Callista and her siblings didn't even really know what harmony was, but they agreed. Before they knew it, they were performing at church and at other little venues around town.
Callista's dad taught her how to play instruments. She first learned ukulele because her hands were too small to make chords on a guitar. Her mom taught her how to write songs, putting poems from Callista's journal to music. Her poem, 'Wildfire,' turned into her first song.
"Growing up, and even now, I definitely felt different than all of the kids that I was around. I was playing shows on the weekend and spending time playing my guitar," Callista remembered. "It's just – there's never been another option than that."
A Needle in a Haystack
Callista's big break came in a non-traditional way; She was discovered on social media. Her dad, a classic rock fan whom Callista jokes taught her the only three guitar chords he knows, inspired in her a love of old rock and Motown. The first song she learned to play was "Chain of Fools" by Aretha Franklin. The second song was "Have You Ever Seen the Rain" by Creedence Clearwater Revival.
She posted a video of herself on social media, singing that CCR song in a dimly lit room while on vacation at the beach. The next day, it had around 20 million views. Next thing she knew, she was performing for famed talent manager, Scooter Braun, at his house. Braun introduced her to Scott Borchetta, CEO at Big Machine Records in Nashville.
Callista knew she wanted to work with them right away. "They wanted to take that leap of faith with me, even though I really didn't even know what I was capable of yet. So that was really, really, really special."
She came to Nashville and worked with some of Music City's leading songwriters, including Jonathan Singleton, Laura Veltz, Nicolle Galyon, and Emily Shackleton, to craft her debut album, Real To Me: The Way I Feel.
Her first hit came in March 2021 with the release of "It's 'Cause I Am," a confident ballad that introduced Callista's mature voice and incredible talent to the world. It's also the song she performed at the Grand Ole Opry on July 30, 2021.
"My Opry debut was easily my favorite thing that I've ever done and the most special moment of my career so far. It was so magical," she recalled. "I told myself I wasn't gonna cry, but I definitely did."
"It's 'Cause I Am" reached No. 20 on the Billboard Country Airplay chart and No. 30 on the Billboard Hot Country Songs chart.
Another Channel for Self-Expression
Callista channels her creativity in other ways, too. Namely: Fashion. When she was growing up, she sketched fashion designs in her journal, a hobby she still practices today.
"I've put together my own looks by sketching them, then going to different people, either in Nashville or in my hometown, to see who can make my vision come to life," she smiled.
But to Callista, fashion is more than just looking good. It's a mindset. Her fashion is an expression of herself just as much as her song lyrics are. "My songwriting is talking about my age and my stories and things that I go through," she explained. "It can be different day to day." The music, the lyrics, and the outfits are all peeks into the inner mind of this rising star.
It's Just the Beginning
As for what's next, Callista's only just begun. "I always know that I can do better and learn more," she said. "You can always learn and you can always take another step forward, no matter where you are. Validate where you're at, know you're doing great, then take another step, knowing you can be better."
Since her early days as her parents' student, Callista has learned to play seven instruments, including piano, bass, mandolin, banjo, and keytar. She's continuing to write, learn, and evolve her performance. "Being an artist is all about the audience and making them feel special, making them feel heard, and making something an important thing to them," she said.
And Callista's willing to put in the work: Writing, touring, meeting people, promoting her work on social media, and doing whatever it takes to get her name out in the world. She's clear on her goals, "A No. 1 on country radio, playing as many shows as I can, and continuing to be creative and keep writing songs."
Staying Grounded
Her new life on the road is different and difficult at times, which makes going home even sweeter.
"I love going back home to Zebulon because it's definitely very grounding," she explained. "It's where my entire family is, too. It's a very small town, very quiet. So, it's nice. It's peaceful."
To stay balanced, Callista journals as much as she can. Not only to channel her creativity but to remember all the things she got to experience while on the road. Things that, until recently, were only just a dream.
What she loves most about music, she says, is that it's a way to connect people. No matter where you're from, how old, or how different you are, music brings people together through shared storytelling. From the shy girl singing of heartbreak to the jilted wife slashing her husband's tires, nothing builds a bridge quite as fast as a country song.
"Music is my life," Callista said. "Not because I want to be in front of hundreds of people; Just because music is what I love to do. It's just always been my favorite thing."
Stay In Touch
Subscribe for updates, events, offers and more. Sign up to receive our communications, please fill in the following fields and hit submit. Thanks, and welcome!