Byron Kennedy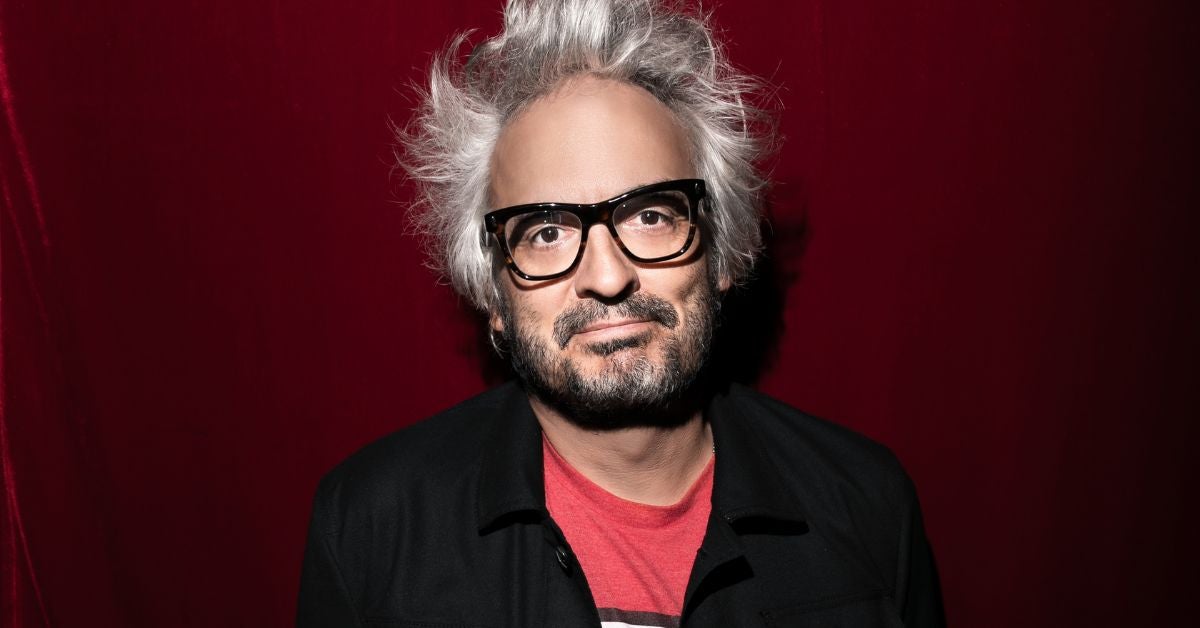 Opry Debut Date
October
11th
, 2022
Artist Information
This just isn't how it's done. Encouraged by friends and colleagues to leave a highly successful career in the music business to pursue his gift of comedy, Byron Kennedy's irreverent, observational style and natural storytelling flair immediately gelled with audiences across the nation, moving him quickly from open mic nights to opening slots to feature gigs to multiple runs in Las Vegas to now headlining gigs across the country. The explanation for his fast start is exceedingly simple: "I hate meetings."
Born in Arizona, Kennedy was a parlor act from the beginning. "My dad gave my brother and I a Smothers Brothers record because he wanted us to memorize the 'Mom Always Liked You Best' routine, which we performed during a party at the Elks Lodge. I don't even know what the occasion was, but I do remember getting laughs."
Following that affinity as an adult, he quickly built a successful radio career – even drawing praise from Howard Stern who dubbed Kennedy "The Leonardo DaVinci Of Radio." Despite the VP title he earned at CBS Radio and his conference room successes, Kennedy didn't enjoy the work. Instead, he jumped into a new job with a Nashville-based record label – a logical decision considering that gig also involved lots of meetings. "I kept getting promoted into executive roles that, frankly, I hated," he says.
"When I was on the air in radio, I would host club gigs – setting up the musical acts, doing giveaways – all that crap," he explains. "I enjoyed that a lot more and being on a mic wasn't totally foreign to me. Radio also helped with writing and timing. Then, towards the end of my career in the record business, I was in front of large groups introducing artists, and I realized everyone was more comfortable if I could get them laughing."
The epiphany came in 2019, when he was at a birthday dinner with a friend who was always in his ear about doing comedy. "I was railing about sea turtles and plastic straws in California and had the whole table laughing," he recalls. "My buddy's girlfriend says, 'Have you ever thought about doing comedy?'"
That's when a guest at the table named Roger chimed in. As in Roger LeBlanc, the talent buyer for music, art and comedy festival KAABOO. "Your friends are right," he said. "If you'll start doing open mics and learning how to do stand-up, I'll put you on my festival next year."
While still working as a record label executive, Kennedy dove into his comedy side hustle. Taking any slot he could at clubs in Nashville and Los Angeles, he honed his craft. I would fly all the way to California just to get five minutes onstage in Long Beach," he says, noting it wasn't all roses.
Nevertheless, Byron's natural comedic flair gelled quickly. All this leading to a four-night opening stint in Las Vegas. "I didn't know until I got there that it wasn't guaranteed," Kennedy says. "If I sucked the first night, they weren't going to invite me back. Well, I did get invited back and made it through all four nights without sucking. They also asked me to do the late show on Saturday, which was an amazing compliment."
Fueled by his success in Vegas – arguably the toughest city in the world for comedy – Kennedy earned a featured slot at a gig in Washington. Snowballing from there, he signed a comedy album deal with BMG/Broken Bow – the record label he previously hated being in meetings for as an executive.
"I spent years trying to work up the courage to go after this. You're in the lion's mouth up there but, when you land that first laugh, there's no turning back. You're bringing people joy. It's powerful, and now it's all I want to do."
Jumping into 2022 at full speed, Kennedy not only kick started the new year with the launch of his podcast "Hot Chicken & Cage-Free Conversation" that features special guests ranging from artists to music industry power players, professional athletes and more, the comedian also hit the road with award-winning Country artist Jimmie Allen for his Down Home Tour 2022, just released his debut song "Hope The Stupid Goes Away (feat. The Sideways Sallys)" as well as its riotous follow-up "Gummy Bear (feat. The Sideways Sallys)," giving fans a taste of what to expect at his live show. For more information on Byron Kennedy and a full list of upcoming tour dates, visit:www.byronkennedycomedy.com.
Stay In Touch
Skip the FOMO, we'll make sure you don't miss a thing! Sign up for exclusive updates, events, and offers – just for fans like you.