Bryan White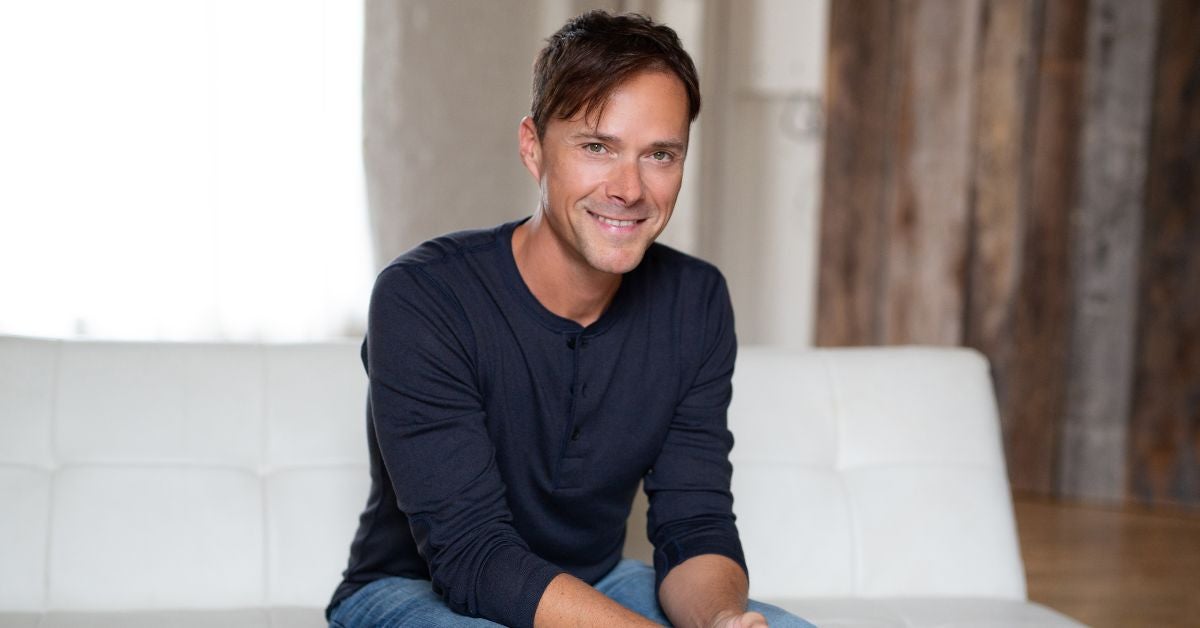 Artist Information
"It feels a little bit like a dream."
That was the first thing said by Bryan White, who is blessed to have experienced life-changing success as a country music superstar in the 1990's, when asked about what is currently happening on the other side of the world with his career. "God Gave Me You," a song White originally released back in 1999, has been a massive hit in the Philippines for the past year.
The song caught on in the Philippines in 2011, but became something of a phenomenon last year when Maine Mendoza, also known as Yaya Dub, and Alden Richards chose "God Gave Me You" as the theme song for their wildly popular variety show "Eat Beluga."
White noticed some international activity on his various social media platforms – Twitter, Facebook and Instagram – and then there were "millions upon millions of YouTube views on the song." Fans had made lyric videos and one in particular has over 33 million views.
Then a friend called to say he was in Manila and heard the song playing on the radio.
The Oklahoma native wasn't exactly sure about what was unfolding – "your first thought is, 'seriously?'" – but he recorded a 90-second video message thanking his newfound fan base for their support. It wasn't until his first trip there in December 2015 that he truly understood the scope of impact "God Gave Me You" was having in the Philippines and other Asian countries.
"It's just one of those moments where everything lined up," said White, who described the culture as extremely humble and kind. He suspects the lyrics, which he describes as a message of humility, resonates with the extremely loving culture of the Philippines. "I think it hit people in a way that was very primal."
He added, "When I stepped off the plane, I was like, 'Oh my God, this is real.' It was an emotional trip for me. I wanted very much to make a good first impression and start building something."
That something is as big as he's ever experienced.
White had the honor of performing to thousands at Smart Araneta Coliseum and as many as 5,000 people would show up for autograph signings. Even the hotel staff treated him like royalty. The entire trip was greater than anything he experienced at the height of his success on commercial country radio.
"I think seeing people so emotionally affected with us just being there," White said, "is when it hit me. I don't know how these things happen — this kind of phenomena — but it was amazing to see. I remember not being able to go to sleep because I was just so jazzed."

"God Gave Me You" was originally cut for his album How Lucky I Am.
At the time, label executives wanted to "do something different and shake it up," so White co-produced six sides himself, while Dan Huff produced the other six. It was a departure of sorts from the producers who had worked on his first three albums. Everyone involved was looking for songs and White was also writing material when his longtime friend and collaborator James Dean Hicks brought in "God Gave Me You."
Much like White, "God Gave Me You" was a contemporary song, "especially for what was going on in country music in the late 90s," but wouldn't be today. Nearly two decades later, White can still hear a lot of passion and soul in the original track, but it's the lyrics that have held up to the test of time.
"That's how it's supposed to happen," Steve Wariner told White. "Songs became hits in the 70s because the people – they loved it – and it made an impact."
White's prolific recording career began in 1994 with the release of his self-titled certified-Platinum debut followed by back-to-back platinum selling albums Between Now and Forever (1996) and The Right Place (1997). He released six No. 1 singles – "So Much for Pretending," "Sittin' on Go," "I'm Not Supposed to Love You Anymore," "Rebecca Lynn," "Someone Else's Star" and "From This Moment On," which he recorded with Shania Twain – along with eight more Top 40 singles.
His list of honors include a Grammy, recognition from the Country Music Association (1996 Horizon Award winner) and Academy of Country Music (1996 New Male Vocalist winner) plus five CMT Awards, Canadian Country Music Awards and TNN/Music City News Awards. In 1998, White was voted one of People magazines "50 Most Beautiful People."
His songwriting credits include cuts with Wynonna, LeAnn Rimes and Joe Diffie, while Sawyer Brown ("I Don't Believe in Goodbye") and Diamond Rio ("Imagine That") both reached No. 3 on the charts with songs penned by White.
Whether he's on stage at the Opry or somewhere in Asia, White has secured a spot in the musical landscape of country music. He's always been known as a singer and a songwriter – namely grooves and melodies – and now he's also regarded for his work producing other artists in the studio. Since first making his way to Nashville, White has grown and matured as an artist.
White is fortunate to have established a legacy thanks to the U.S. fans who initially supported him.
Now his newfound success in the Philippines has taught the married father of two to never hesitate when it comes to writing and recording music with broader brush strokes. He recently returned to Manila to celebrate the one-year anniversary of #AlDub – the affectionate nickname for the love affair of Alden and Yaya Dub – and is finishing up work on an EP he said is inspired by his success in the Philippines. The release will feature an acoustic version of "God Gave Me You" along with a pair of new tracks – "Never Get Around to It" and "Finally Home" – and might include an additional live bonus track.
"I never would have foreseen this," White said. "I had this experience early in my career, and didn't think it could happen again. It's infused me with a renewed sense of energy and gratefulness and it's made me want to write more."
He added, "It's a blessing knowing your music has traveled so far and is still taking me places."

Stay In Touch
Skip the FOMO, we'll make sure you don't miss a thing! Sign up for exclusive updates, events, and offers – just for fans like you.