Brian Kelley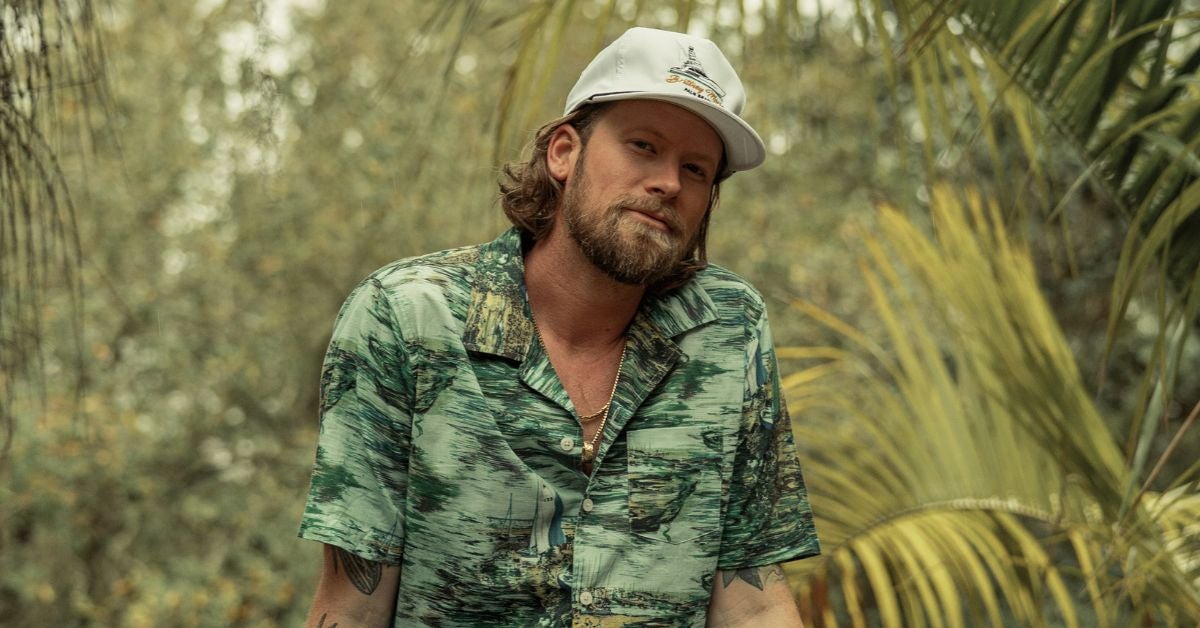 Hometown
Ormond Beach, FL
Artist Information
In all of Country music, it's the truth that matters, not the style. And when you're best known as the Florida half of a duo called Florida Georgia Line, that means white sand-vibes and a breezy self-confidence. Beach bonfires with your favorite people. And a contented feeling of can't-help-it creativity.
Without a doubt, that's all true to Brian Kelley. But as he begins his long-awaited solo career, he's looking beyond the surface waters. To him, authenticity is a certain state of mind.
"They say write what you know, so that's what I'm doing," says the record-breaking, stadium-packing, multi- Platinum superstar. "But it's not just a beachy, island record. There's more to it than that."
Making his solo debut on Warner Music Nashville / Nashville South Records, Inc., Kelley has emerged as a chill- Country champion – and he's done it with a clear vision of his truth. His first EP takes listeners into the deep end of an artist who was born to make waves, right from the start.
Teamed with FGL partner Tyler Hubbard, Kelley has led a surge in Country's evolution since 2012, mixing undeniable hooks and edgy vocal harmony with beat-driven Hip-Hop, Pop, and Rock influence – plus a party- starting spirit. Together they've amassed 18 #1 singles, 13.2+ billion global streams, sold more than 40 million tracks and 4.7 million albums worldwide, and are the only Country act to achieve two DIAMOND-certified singles in the genre's history, opening new possibilities with each project. And now, Kelley's bringing that mindset to his own songs, blazing a path through the coastal dunes of his childhood.
"It's just something that's been put inside me, from the time I was a kid," he explains. "That's how Tyler and I started, and to honor our creativity and artistry, I think it's important to try new things."
BK's Wave Pack is the first, salt-kissed taste of this new chapter – four songs co-written as sandy singalongs with a swell of nostalgic romance. Steeped in all-good energy and beachside soul, it was co-produced with Corey Crowder as Kelley spent 2020 reconnecting to his Florida roots, a rare quiet time that was ultimately hit by a creative storm.
FGL turned in their fifth album (Life Rolls On) in May, and after that, Kelley and his wife, Brittney, retreated to their beachside home to recharge. But he soon found himself immersed in the most inspired headspace of his life. Song after song seemed to crash in, and they were filled with references to his life at home, his love for Brittney, his philosophy as a whole – and they felt different.
"I just knew that was my song, like, 'I'm supposed to sing that,'" Kelley says of the first one he wrote. "I kept going and every song after that felt like it was mine, like it was me. … like it was time."
Following his inner compass, each track became an elevated version of what Kelley brings to FGL – matching that anything-goes ethos with a sunshine-Country strut, and Kelley's loose-fitting vocal flow.
"Beach Cowboy" marks his artistic manifesto, a Latin-flavored boardwalk banger with an attitude. "Made By The Water" tributes the less-is-more lifestyle he's built with Brittney, who's featured all throughout the new work. "She's the girl in every song I write," he says with pride.
"Party On The Beach" captures a seagull's view of his carpe diem-belief. And with "Sunday Service In The Sand," Kelley highlights the connection that started the whole project – one that goes way beyond just a day at the beach.

A native of Ormond Beach, Florida, his whole childhood revolved around the water's edge. It's always been the place where his soul is most at peace. And even after his career took off, he's never forgot.
"Being on the road so long, I never lost that," Kelley explains. "From the day I moved to Nashville to chase a dream, I knew that eventually, I wanted to buy a piece of dirt in Florida. So all these songs came naturally, from my experiences as a kid and then getting away and finally to moving back, and I'm just really thankful it's happening now. It's perfect timing. And I think it's a God thing."
BK's Wave Pack is the musical side of that personal reclamation, and it's all happening with typical BK flair. It's not the end of FGL by any means, but with sandy-acoustic hooks, island-hopping beats, and message-driven positivity, it's not the last we'll hear from the Beach Cowboy, either.
After all, this is what he knows.
"These songs are my babies, and I've really enjoyed not only singing lead, but really writing for me," Kelley says. "I want fans to know more about me, to hear my voice, and just know that it came from a real place – that I put my heart and soul into it. That's just how I am, I deep dive into every project I've ever been involved with. And this one has been very life-giving."

Stay In Touch
Skip the FOMO, we'll make sure you don't miss a thing! Sign up for exclusive updates, events, and offers – just for fans like you.