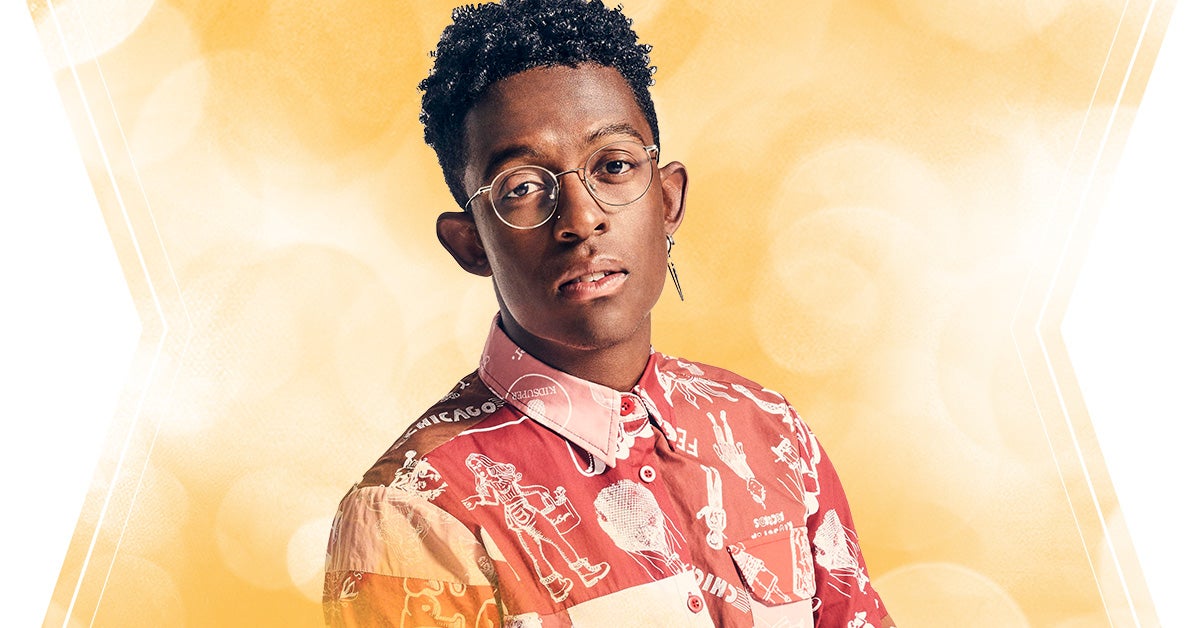 Hometown
Burlington, New Jersey
Artist Information
There are things of this world hard to describe, define and categorize; what does air taste like, the difference between left and right and what color is a mirror, to name a few. The latest conundrum may be NextStage artist, BRELAND, a man who has found a way to combine Hip-Hop and Country music to create a somewhat indescribable sound.
And is it working? If you describe success by having a platinum release with his "My Truck," being no. 1 on Spotify's Global Viral 50 in 2019, appearing on ABC Good Morning America and Jimmy Kimmel, recently named Amazon Music's current Breakthrough Artist, and praised by Rolling Stone as "1,000 percent the whole package," then, yes, you must categorize BRELAND as one of Nashville's new heavy hitters.
Can You Describe It?
"I can describe my music in two words," BRELAND said.  "It's 'cross country.' A lot of country purists will say this is not country music. I think that's the beauty of art is that it's interpretive. There are other people [who] might describe what I'm doing as country music pejoratively because they only listen to hip-hop. That is what makes what I'm doing so meaningful and makes people respond. It challenges a lot of beliefs that people have about what music is, who's allowed to make it and how they identify genre in and of itself."
For BRELAND, the sound he is working with is a way of reapproaching county music with an understanding that country music has roots across many different genres and none of them can exist without one another.
"To try and silo, or isolate, country music from all the other genres that help make country great, would be a mistake," BRELAND said. "It defeats the purpose of what country music is here to do, which is to unite people and tell stories."
Mr. BRELAND Goes to Washington
While growing up in New Jersey had many fine attributes, a scene for an artist looking to mix two musical styles into one was tough. For BRELAND, it was a time to figure out who he was outside his family and use the experience to grow into that emergent adulthood period of time.
"I think a lot of high school was spent thinking I was going to be some viral internet star," BRELAND said. "College made me get real. My days there became my time to learn the craft of songwriting and take it seriously."
While in high school, BRELAND was writing a lot of songs, but it mostly involved writing original verses to songs that already existed. They became sophisticated remixes. Growing tired of that, BRELAND began to compose songs from scratch.
"I don't know if I really felt like I was good at songwriting from an industry perspective until my junior year in college," BRELAND said. "I was writing a song a day, sometimes two songs a day, for over a year. I was up to 500 songs. I was into the music deep. I knew one song could change my life and it seemed to me that the more songs I could write, the closer I was going to get to it all happening. I was hungry for it."
BRELAND soon realized the opportunities for musical artists in D.C. was limited.
"There's no record labels headquartered in D.C. and not a ton of artists really pop off out of there," he said. "I felt it was me, on my own, trying to do it by myself in the city of D.C. While it was important for me to develop that, I knew I wouldn't have anyone holding me accountable for what I wanted to do."
D.C. To Atlanta to Destiny
After D.C., BRELAND moved to Atlanta.
"I felt the music scene in New York was kind of shifting and I knew people in Atlanta and L.A. were too far to go for me," BRELAND said. "I had been to Atlanta enough times and I was connecting with a lot of the producers there. I felt like it was a space I was familiar enough with and there was also enough of an industry that would allow me to make a career for myself. It is a city where you can create whatever opportunities you want."
While music was a passion in D.C., it became his livelihood in Atlanta.
"My music became a career and opportunities started to become something I realized I could create for myself," BRELAND said. "I was leveraging my talent as an engineer, a vocal producer and figuring out whatever else I needed to do to be able to pay rent. I got a real education in figuring out what the industry looked like and how it translated to my career. I learned a lot quickly both from wins and losses during my years in Atlanta. I liked being able to be in that scene and in the songwriting circuit. Atlanta was a game changer."
BRELAND? Call for You. A Keith Urban?
Was there a specific time when BRELAND knew it was time to come to Nashville? Sometimes you just get a calling.
"I knew it was time to come to Nashville the moment that Keith Urban reached out to me and invited me to his house, and we hit it off and there was a level of musicianship that he displayed," BRELAND said.  "I was thinking that, maybe, if I have been able to work all these wild out-of-the-box, or out-the-cage, ideas and concepts, and musical motifs while NOT having to compromise who I am, or the authenticity of what it is that I do creatively, I can move here and do exactly the same thing."
BRELAND enlisted Keith Urban for a dynamic collaboration, "Throw It Back," and they maintain a friendship to this day.
How Does BRELAND Categorize Nashville?
"Nashville represents both the present and the future," BRELAND said. "It's changing and country music is the main engine driving the change. Proof of that is what I am doing within country music and how Nashville is allowing me to do it. Creating music with all these people that mean so much to Music City, and to the world, sets a fire under me to go out and really tackle things."
Labeling the Difference Between Creating Music in Nashville vs. Atlanta
"The way that people create in Atlanta and the way that people create in Nashville are very different," BRELAND offers. "In Nashville, a lot of times people will create in a room that doesn't necessarily have to be a studio. It might be someone's living room or a space that you could record, but it's not treated from an audio perspective. There's usually someone on a guitar, or some type of instrument, and you come up with the concept first. Sometimes people will even start writing the song before they even have chords in place. They'll build the chords around the lyric. In Atlanta, it's the exact opposite. We would usually start with a track that a producer has built, and that track is final. The engineer is chopping up things that you came up with on the fly and turning it all into a structure for the song. Then you fill in lyrics, putting this there and that there and trying to have it make sense and feel right."
BRELAND admits that in Atlanta music is more about the vibe than it is the lyrics, but it's not the same song in Music City.
"In Nashville, it's all lyric first, vibe second," BRELAND said. "From a lyrical perspective, we know when it is precisely right. No lyrics end up on the song that haven't been vetted through the the songwriter's brain to make sure they make sense."
"My Truck." A Tale of Two Cities.
So what happens when you mesh influences from two music power cities?
"The song, "My Truck" came from my debut EP came out of Atlanta," BRELAND said. "I've always approached songwriting by trying to come up with a lyric and a melody at the same time. It's always been a hybrid of the way that they create in Atlanta and the way they create in Nashville. "My Truck" has that Atlanta feel to it with the super loud, almost distorted, sound. Lyrically, in terms of how we set up the chorus though, it's simple and kind of tongue-in-cheek. I was trying to approach the concept and the lyrics from a Nashville perspective and making sure that all the lyrics made sense and tied back to the central concept of "don't touch my truck."'
'What people love about that song is the rawness. We never even got it mixed and mastered. I just recorded it and put it right out. So, it wasn't as polished and refined as a lot of music that comes out. We had no live instruments on the thing. It was literally just a track that was made that we wrote to, and it came about in 90 minutes, and we didn't question it. I just put it out and that's a very Atlanta way to do it. Whereas in Nashville, a lot of times things go through that process of, 'Hey, let's, let's get this mix, let's get some session players in to come play it live' and then the song is made."
"My Truck" reached a respectable number 26 on the Billboard Hot Country Songs chart.
How Do You Categorize Playing the Opry?
"Once I made the decision to pursue country music, I knew that the Grand Ole Opry was at the top of my places I wanted to play," BRELAND said. "Nobody makes it in country music without making it here first and I hold the Opry in the highest reverence."
When BRELAND made his Opry debut on November 5, 2021, it was nothing short of a magical moment, if not one overrun by emotion.
"I was so nervous and had all this energy," BRELAND recalls. "Plus, everyone backstage had me crying. I took the stage and shared my story and shared what it is that I am doing by breaking down or mixing genres. I explained I was trying to offer music that they have never heard before. And they received it with open arms. To me, that was the moment I felt like country music is ready for what it is I am doing."
How ready were they? A standing ovation at the conclusion of BRELAND'S performance answers that one.
What Should People Feel When They Discover BRELAND?
"I hope that when people listen to my music, they see themselves in it," BRELAND said. "When people follow their dreams, and walk in their purpose, that's when the world changes. The more people find the courage to do that, even when it is hard, the more they will be surprised.  When people listen to my music, I hope they hear the voice of someone still going on despite every obstacle, or every system, that said it could not be done."
Is it country? It is hip-hop? Is it country-trap? Is it country-hop? Maybe some of the best things in this world are above a specific label or category. Whatever you want to call the music BRELAND creates, it sure sounds mighty good to Nashville.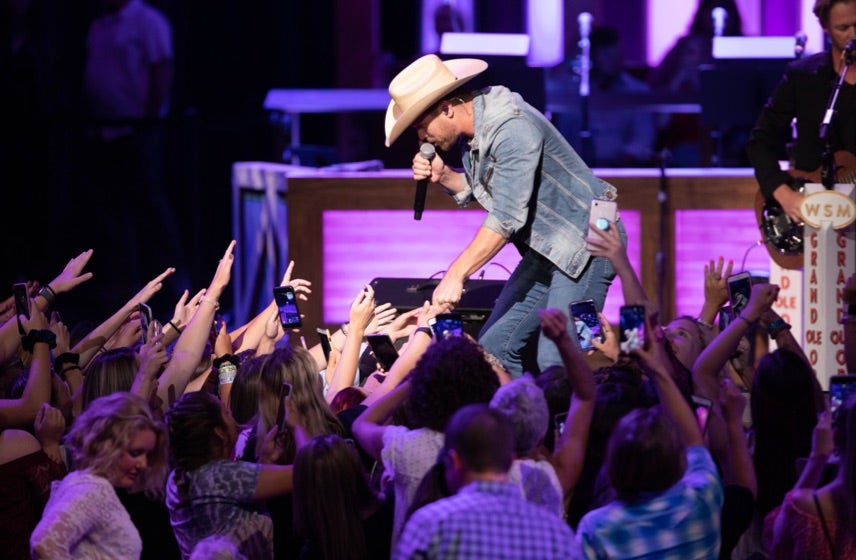 Opry House
Featuring BRELAND, Conner Smith and more to be announced...
Stay In Touch
Subscribe for updates, events, offers and more. Sign up to receive our communications, please fill in the following fields and hit submit. Thanks, and welcome!