Ben Rector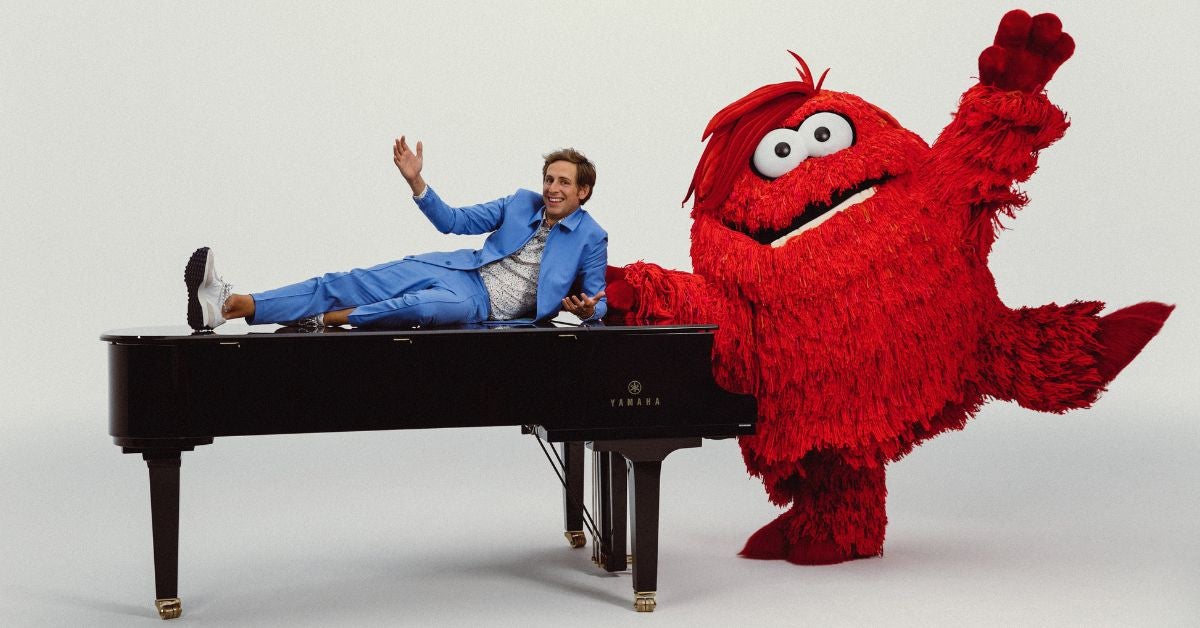 Artist Information
Fifteen years after starting his career writing songs and touring in his Honda Accord on the weekends, Ben Rector found himself at home and at the piano in March 2020. The alchemy of life's big questions, more downtime than he'd had in a decade, and those now all-too-familiar "unprecedented times" resulted in his career album: The Joy of Music. The project includes a breathtaking short film (featuring seven songs brought to life with stunning cinematography), inviting listeners and viewers to visit a dream world that communicates Rector's creative process and his reckoning with his job as an artist. He is led through the film's chapters by his new friend Joy, a muppet monster he created with Jim Henson's Creature Shop. In this fantastic and dream-like landscape we see and hear Rector overcome a deep-seated fear of failure, dancing and singing his way through the journey of rediscovering the joy of music.
Ben Rector has amassed over a billion streams across all platforms, has performed on numerous late night and morning TV shows including Conan, The Today Show, Jimmy Kimmel, Live With Kelly And Ryan, The Macy's Thanksgiving Day Parade, and as a celebrity mentor on American Idol alongside alongside Ryan Tedder, Jewel, Brian McKnight, Jason Aldean and more. His records have topped numerous Billboard charts, with his last two records landing at #1 on Billboard's US Folk and #2 on Billboard's US Rock and US Indie charts. Rector has built a dedicated touring base, regularly selling out theaters and amphitheaters across the country, including three consecutive nights at the legendary Ryman Auditorium in Nashville and over 100,000 tickets sold on his last headline tour, Magic: The Tour
Stay In Touch
Skip the FOMO, we'll make sure you don't miss a thing! Sign up for exclusive updates, events, and offers – just for fans like you.