A Thousand Horses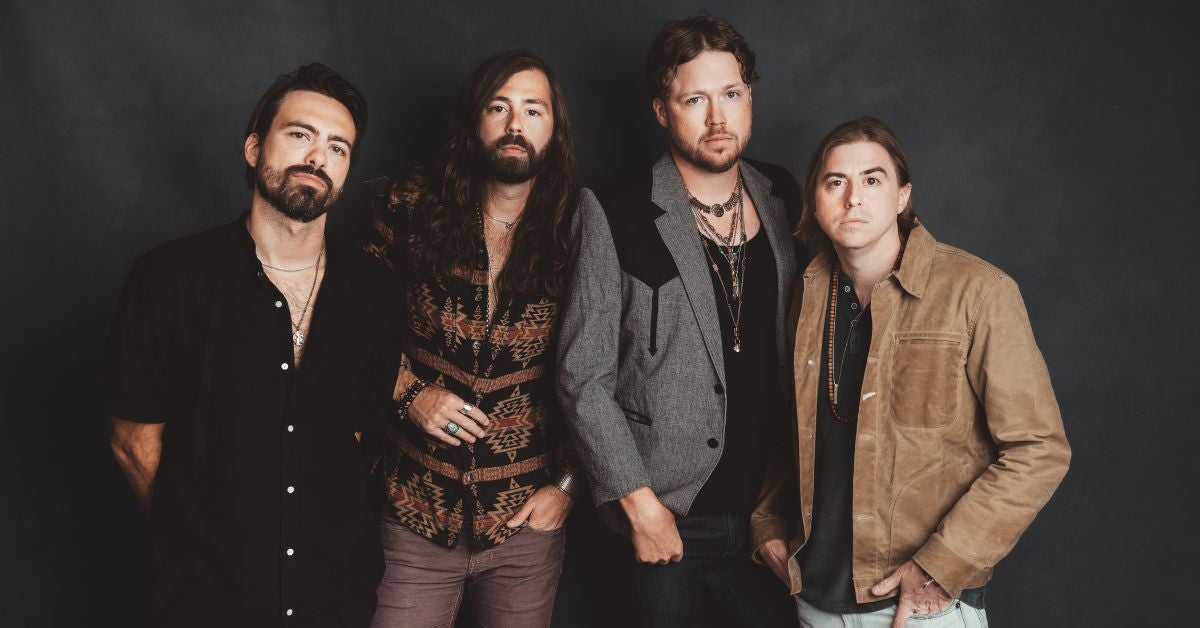 Artist Information
Some horses were always meant to run free. Just ask A Thousand Horses, the Nashville-based Country-Rock band with a long history of blurring the boundaries between genres. That rule-breaking spirit has already earned the group a No. 1 single (the smoldering "Smoke") and a Top 5 debut album. With their second release, Broken Heartland, A Thousand Horses embrace not only the swaggering sound that's helped them build an audience as expansive as their own music, but also their hard-won independence.
"We did exactly what we set out to do, which was to make a badass Southern-Rock record without any kind of oversight or outside influence," says frontman Michael Hobby, who teamed up with his three bandmates — bassist Graham DeLoach and dual guitarists Bill Satcher and Zach Brown — to release Broken Heartland on the group's own record label imprint, Highway Sound. "There wasn't anybody else giving us direction. It was just the four of us and a vision."
A decade earlier — long before the platinum certifications, the Top 40 hits, and the arena shows with Lynyrd Skynyrd and Jason Aldean — A Thousand Horses came together with a similar vision. The boys were contemporary musicians who loved the classic stuff: Heartland Rock & Roll, Electric Blues, Classic Country, and '70s Southern Rock. They were fans of John Mellencamp, the Allman Brothers, and The Black Crowes, and they mixed those influences together, creating a sound rooted in Telecaster guitars, anthemic melodies, and greasy Southern Stomp. This was music for Saturday evening hell-raising and Sunday morning come-downs. It was the soundtrack for highway drives with the FM radio turned high, the dial caught halfway between the Country and Classic Rock stations, sounds from both channels bleeding together into some new frequency.
"Broken Heartland" — the title track from A Thousand Horses' newest album — offers a similar balance, blending Tennessee twang with anthemic melodies, twin electric guitars, and plenty of Roadhouse Rock & Roll. It's a modern song rooted in the same sounds that first captivated the bandmates at a young age. "Rock & Roll is in our DNA," explains Satcher. "We couldn't hide it even if we wanted to." Hobby agrees, adding, "This is the kind of music that speaks to us, so it naturally comes out whenever we're playing together. We don't mind combining different influences into our own sound. 'Broken Heartland' is about a sad, lonely place where you're feeling beat down from a relationship — we've all been there — but we wanted to make the song rock, too. It feels energetic while still having all that tension and angst. It's the best of both worlds."
With its mix of stomping Southern-Rock ("Carry Me"), radio-ready Country ("Another Mile"), and Bible Belt power ballads ("Never Liked the Rain, "Every Time You Love Me"), Broken Heartland finds A Thousand Horses continuing to build their own home between genres. It's an album about grit, purpose, and the unbreakable bonds shared by four longtime friends who, having already climbed the long ladder of success, have now taken complete control of their career, and are calling their own shots. Fittingly, the band chose to unveil the kickoff single "Broken Heartland" by ignoring the traditions of the music industry and, instead, releasing the song as a surprise track in June 2022.
Broken Heartland was recorded with help from Dave Cobb, the Grammy award-winning producer known for his work with Chris Stapleton, Shooter Jennings, and other Countryfied Rock & Rollers. The bandmates also recorded two songs themselves, with the self-produced "Another Mile" and "Gone" showcasing another side of A Thousand Horses' growth. If Southernality was a snapshot of a young band getting its first shot at the brass ring, Broken Heartland is a portrait of four road warriors who've spent the past decade not only topping the Country charts, but also becoming fathers and family men. There's a maturity to their melodies. A sharp, livedin quality to their lyrics. They've found their home — a place where Heartland Rock, Southern Boogie-Woogie, and amplified Country music meet — and built something permanent there. There's nothing broken about Broken Heartland. Instead, A Thousand Horses present a unified front, offering up their tightest batch of songs yet.
"We owe this to our fans," says Hobby. "They've supported us since Day One, and we want to put as much new music into their hands as we can. That's why we're so excited about releasing the music on our own label. It's why we're so excited about continuing to write songs that are authentically us. This album is our journey and our story — all the years of us being friends, being in a band, experiencing the highs and the lows together — and we've put that story into the only place we know: the music."
Broken Heartland marks a new era for A Thousand Horses, and the guys are eager to explore uncharted territory once again. "We made Broken Heartland on our own, and we really embraced that independence," notes Zach Brown. "When times get tough, we huddle together and make music. The creative part has never been hard for us. We just go into the studio, turn on our amps, and let the band play on. It's that simple. This is the sound of A Thousand Horses. We are unfenced."
Stay In Touch
Skip the FOMO, we'll make sure you don't miss a thing! Sign up for exclusive updates, events, and offers – just for fans like you.