Opry Trust Fund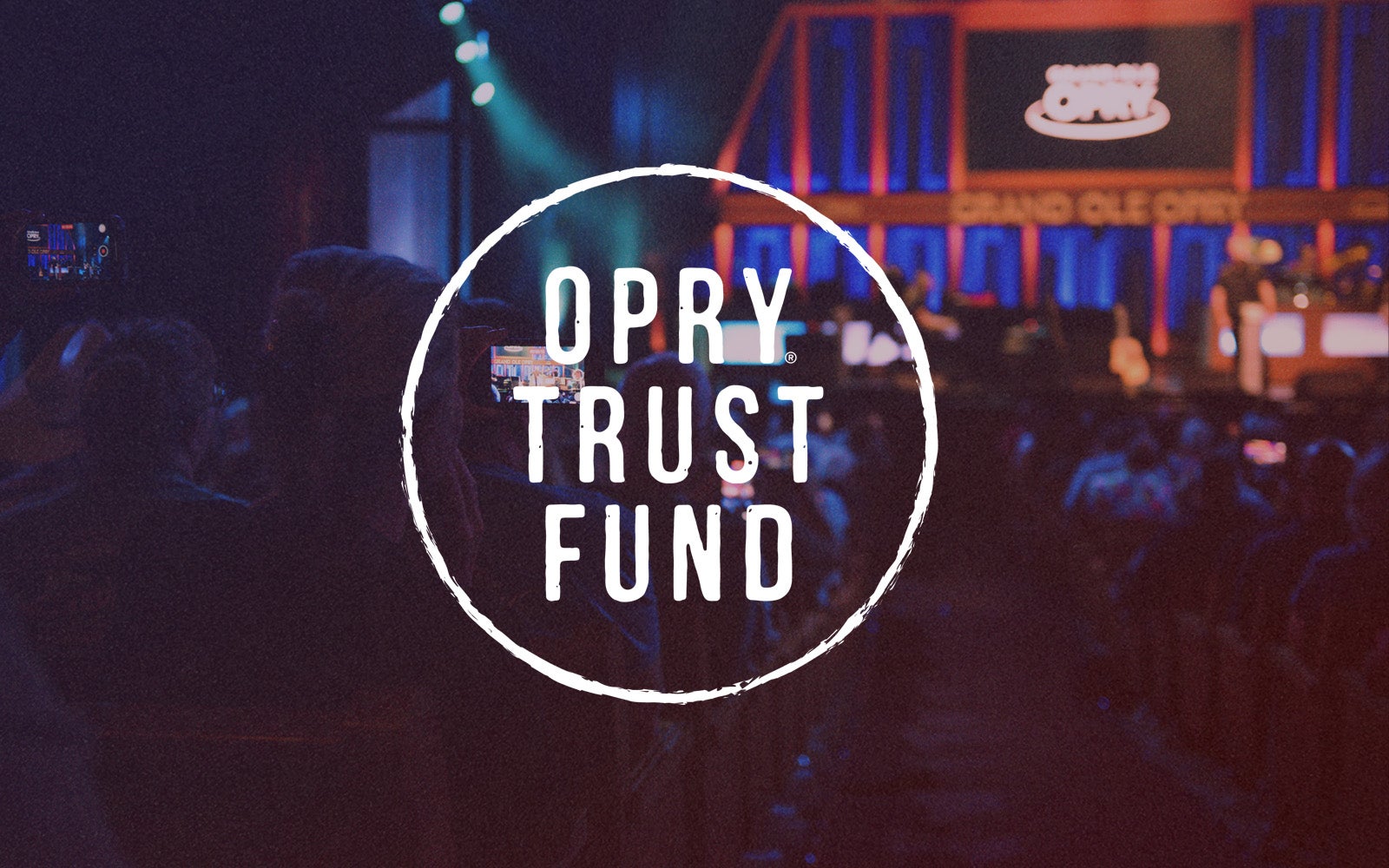 Since its beginning in 1925, the Grand Ole Opry has not only been a popular radio show featuring an incredible mix of country music performances, but it has also truly been a family. Often referred to as the home of country music, the Grand Ole Opry provides artists with the opportunity to perform with their mentors, to sit down with a fellow artist and share stories that only artists can relate to, and to walk backstage and feel like they're at home.
This feeling of family is why on the Opry's 40th Birthday, Opry management decided to start the Opry Trust Fund. Started in 1965, the Opry Trust Fund's mission is to help those in the country music industry when they need it the most, by offering financial assistance during their time of need.
Since its inception, the Opry Trust Fund has distributed more than $4.8 million.
Examples of distribution needs
Medical Bills
Living Expenses
Rent or Mortgage
Utilities
The Opry Trust Fund provides financial assistance in time of extraordinary need, emergency or catastrophe to individuals who are or have been employed full time in a facet of the country music industry (i.e. performer, songwriter, publisher, radio, session musician, etc.).
The Opry Trust Fund is not able to assist in situations of financial need that result solely from lack of employment, poor sales and/or poor business practices.
The Opry Trust Fund accepts referrals from individuals within the country music community, including Opry members, as well as from other charitable organizations, such as MusiCares.
Specifically due to the targeted group that the Opry Trust Fund benefits, it is important to get the support of the local music industry. The Opry Trust Fund will make every effort to effectively communicate its opportunities to record companies, talent agents, and business managers of its mission.
Donations
The Opry Trust Fund welcomes donations from all concerned individuals.
To make a donation by mail, send a check to:
Opry Trust Fund
One Gaylord Drive
Nashville, TN 37214
If you have questions, please contact 1-800-SEE-OPRY.
If you are a musician in need of assistance, please contact us.
Stay In Touch
Skip the FOMO, we'll make sure you don't miss a thing! Sign up for exclusive updates, events, and offers – just for fans like you.