by Brad Schmitt
Brad Schmitt is a longtime Nashville entertainment journalist, having shared the goods on Music City's most interesting people in the newspaper, on TV, and online for more than 15 years. Every week, Brad hits country fans with the latest news from Nashville and the lives of their favorite country artists.
Garth Brooks' thunder rolls, but what does it mean?
Go over to Opry member Garth Brooks' website and there's a bunch of lightning and thunder, and the words "it has begun" pop up now and again.
Do what?
Oh, but that's not all — Garth sent out an email to fans on Friday (Oct. 18):
"The sevens have aligned. It has begun… Thank you for believing…love, g."
Ooooooo. Mysterious. Cryptic.
Garth-licious.
Is this hype over a possible concert DVD from his recent Las Vegas acoustic shows? Might Garth get back to huge arena/stadium tours? Is Garth getting a super-rad new haircut?
Stay tuned!
Taylor Swift says she doesn't even have a semblance of a boyfriend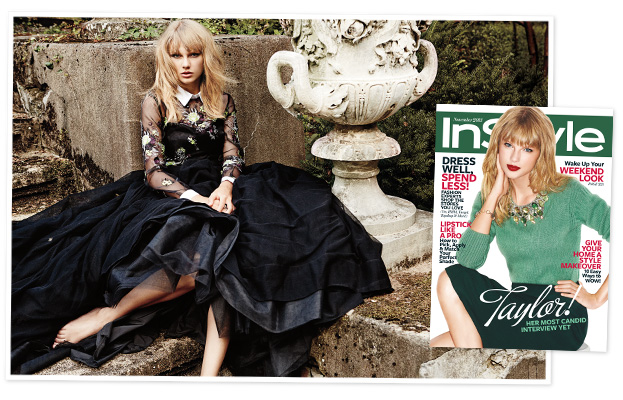 OK, guys, here's your chance. Taylor Swift tells InStyle magazine that she could not possibly be more single right now.
The magazine asked what her life might look like at 30. And since family and kids could be a big part of that, well, that's what made Taylor say this:
"I don't even have a semblance of an idea of a boyfriend right now. I don't even have a mental daydream of who he would be."
That's pretty single.
"I don't know where I stand on family and kids right now because I can't picture things without all the pieces of the puzzle," she explains. "And who that person is determines what the rest of the puzzle looks like."
Okey dokey. Good luck to all you prospective puzzle pieces.
Carrie Underwood says it ain't easy harmonizing with Willie Nelson
And this is easy to understand, right? Willie Nelson is known, vocally, anyway, for kinda making his own path. And that's great — until you try to harmonize with him, says Opry member Carrie Underwood.
"I go in and I'm thinking, how am I going to harmonize with his Willie timing? He has these Willie-isms, right?" Carrie told reporters recently.
Carrie appears on two cuts on Willie's new album, To All the Girls... Carrie will be one of 18 voices on the title track, and Carrie and Willie did "Always on My Mind" together — well, in separate studios at different times.
"It's not even like you kind of lay back in the pocket, 'cause I do that. He lays back and then he speeds up. It was a challenge being in the studio trying to harmonize with him," Carrie said, laughing.
But, Carrie says, "In the end we got it, and I can't wait to get the album to hear it surrounded by other incredibly talented artists and Willie."

CLICK HERE TO BUY TO ALL THE GIRLS…