by Brad Schmitt
Brad Schmitt is a longtime Nashville entertainment journalist, having shared the goods on Music City's most interesting people in the newspaper, on TV, and online for more than 15 years. Every week, Brad hits country fans with the latest news from Nashville and the lives of their favorite country artists.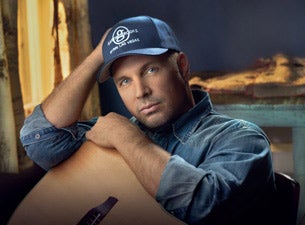 Garth Brooks to launch a world tour in 2014, Steve Wynn says
Ya had to know that Garth Brooks wasn't done when he closed out a three-year run in Vegas Saturday night (Nov. 17).
No indeed: Garth Brooks will launch a world tour in 2014, according to Steve Wynn, Vegas hotel/casino developer who hosted Garth's Vegas run at the Wynn Las Vegas.
That happens to be the same year that Garth's youngest graduates from high school.
"He's itching to get started on the world tour," Wynn tells the Las Vegas Review-Journal.
No confirmation from Garth's camp that this is happening.
Wynn also says that Garth will do a live TV special from Vegas this winter, and that Oscar-winner Martin Scorcese is in talks to direct that special.
Garth-gantuan!
Do you want all access to Rascal Flatts?
Well, you're in luck!
Rascal Flatts just released a DVD that's a combo concert/documentary. And it also happens to have the longest DVD name in country history.
Rascal Flatts – All Access & Uncovered/The Making of Changed and Beyond is now in stores and online.
It features footage of a show in a small theater just south of Nashville. And you'll get behind-the-scenes stuff and in-depth interviews with Gary LeVox, Jay DeMarcus and Joe Don Rooney.
And this week, you'll get the guys for free as they appear Monday night (Nov. 19) on Chelsea Lately and Tuesday night (Nov. 20) on The Voice.
Taylor, Carrie and Luke are the people's choice for AMA Awards
Did you catch the American Music Awards show Sunday night (Nov. 18)?
No worries if you didn't: The whole Opry.com gang gathered in Porter Wagoner's old dressing room to watch.
Taylor Swift got her fifth straight favorite female country artist. And she's now the proud owner of 11 American Music Awards trophies.
But her pal Carrie Underwood might be catching up – Carrie got her fourth AMA for favorite country album for Blown Away. And that means Carrie has won an AMA for each and every album she has ever put out. We were all blown away by that.
Speaking of being blown away, a surprise winner for favorite country male artist. Congrats to Luke Bryan! Hey baby, he's our country man.
Oh yeah, and some guy named Justin Bieber won artist of the year. After seeing this guy's hair, we're convinced he's related to Rascal Flatts.
Watch the AMA winner for favorite country male artist perform his hit single "Drunk On You" on the Opry stage.