"Nashville" TV series gets renewed for another season

Fans will get to see fictional country stars Juliette Barnes and Rayna James slug it out for another season on ABC series NASHVILLE.
The show got picked up for another season, according to The Hollywood Reporter.
But ABC wasn't quite as kind to Reba: Her latest sitcom, Malibu Country, has been cancelled.
The shame of it is that the sitcom got a very respectable seven million viewers for each episode.
How sweet: Trace Adkins is making ice cream in "Celebrity Apprentice" finale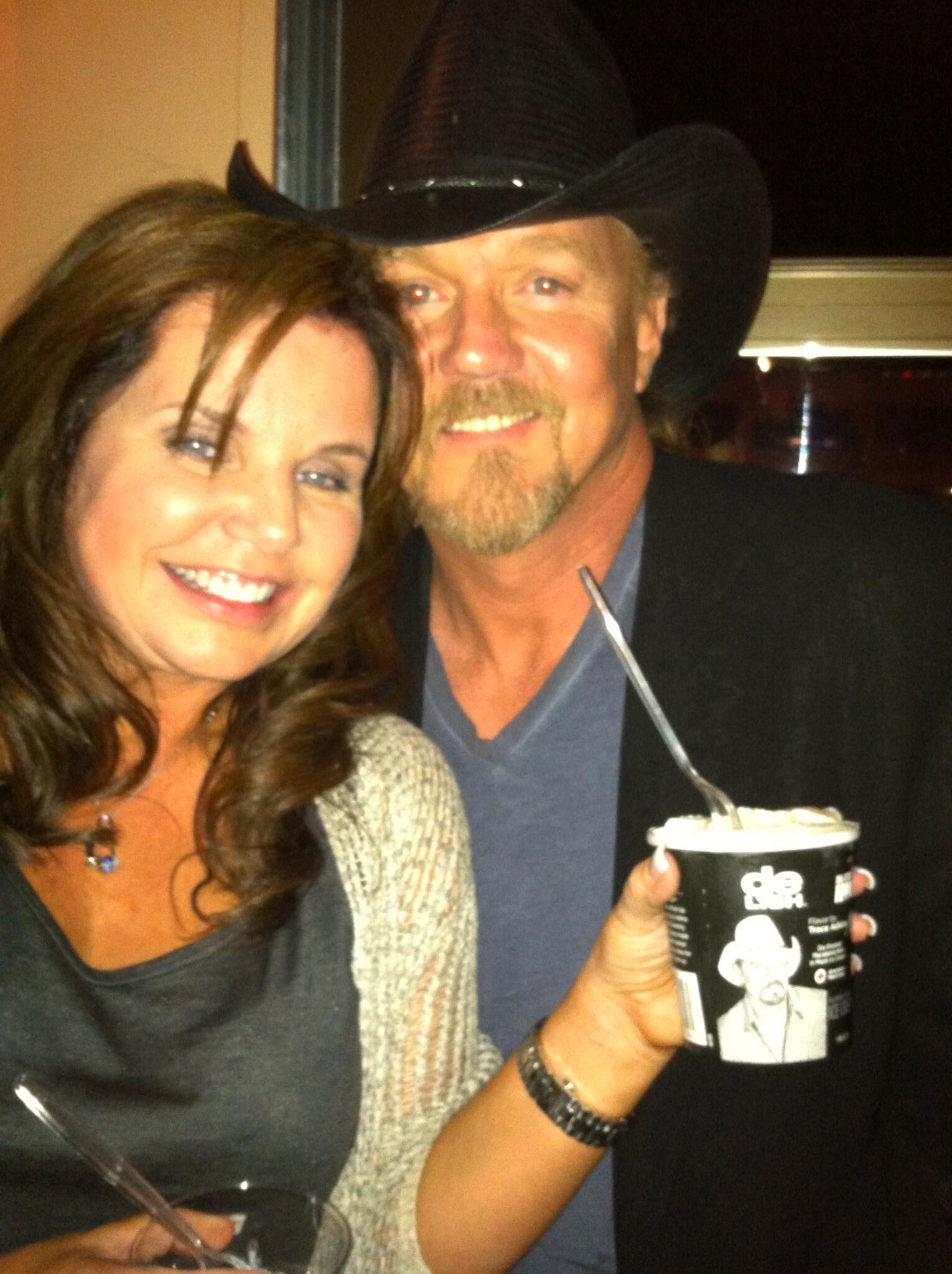 Vegas magician Penn Jillette better watch out: Trace Adkins has vowed to make a boot disappear somewhere in the hind quarters region of his competitor on the finals for the all-star season of Celebrity Apprentice.
And Penn is that competitor.
"I'm gonna go out on that stage and put a boot in", well, you know where, Trace vowed to Donald Trump when The Donald asked Trace why he should be in the final two.
"That's a very good answer," Trump replied.
Apparently it was good enough to put Trace in the finale against Penn, who, at the start of the show, was Trace's first pick for Trace's team.
The two-part finale ends with a live episode Sunday (May 19). Trace and Penn have been asked to come up with a new ice cream flavor for a drug-store chain, and then come up with a video and VIP party to promote it.
By the way, you can do your part to help Trace win by heading to a Walgreens and buying his Maple Macadamia Mashup ice cream starting today (May 13).
His wife, Rhonda, already has, and she posted a pic of herself and Trace enjoying the new flavor.
Either way, Trace is a winner: All this extra attention comes as Trace releases a new album, Love Will…, on Tuesday (May 14).
I'll have a shot and a phone charge at Dierks' new bar
Dierks Bentley is the latest country star to open his own bar, but this won't be just any jukebox joint.
Naw, Dierks Bentley's Whiskey Row, in upscale Scottsdale in his home state of Arizona, will have phone charging and USB charging stations at the bar.
And the VIP tables will have pour-it-yourself taps right at the table.
And the high-tech video system, featuring a 24-foot television, can be operated by an iPad from anywhere in the place.
And there'll be a 360-degree stage right in the middle of the place.
Despite all the modern touches, organizers promise a 1920s style saloon.
Dierks says he looks forward to helping break in the place.
We just hope he'll want to come back out.